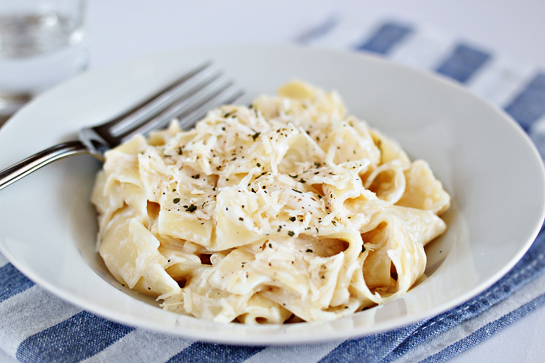 Let's celebrate simplicity today once again.
This time with some deliciously amazing light Fettuccine Alfredo.
This version of world-renowned creamy pasta contains no butter base and instead of 'full-power' cream it uses half and half.
A perfect indulgence with no sins involved… ahh…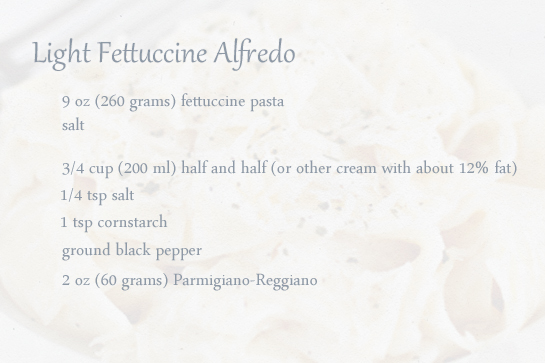 Here's what we need…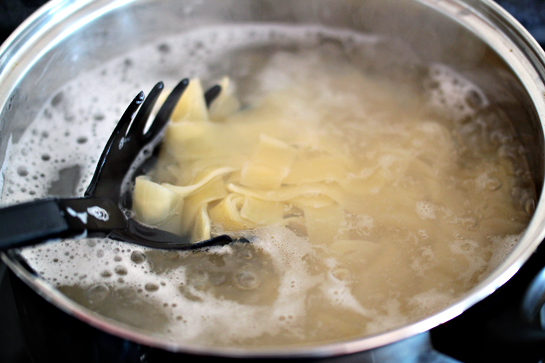 1. To begin, cook the pasta in salted water according to package instructions until al dente.