It's nearly winter.
If you take photographs (and especially if you take photographs inside your home) then you're surely familiar with what winter time means to a photographer.
Short days and poor light.
Right?
Right.
"But what are we going to do?"
"WE ARE GOING TO FIGHT IT?"
"And what else are we going to do?"
"WE ARE GOING TO HAVE MORE MARS BARS THAN USUAL."
Well, that was my inner motivational trainer talking to the evil part of me that likes to solve all problems with bars of chocolate. They clash, those two, quite often.
Anyhow, as a food blogger, I am currently solving just that problem – how to achieve a better looking light in my pictures.
But you know what?
I have found out that sometimes it might be good to face an obstacle. Because facing an obstacle might lead you to learning new things. Like finding out what a histogram is. And finding out about its magical powers.
Because that strange looking and strange sounding histogram is in fact a dear friend.
Just let me show you…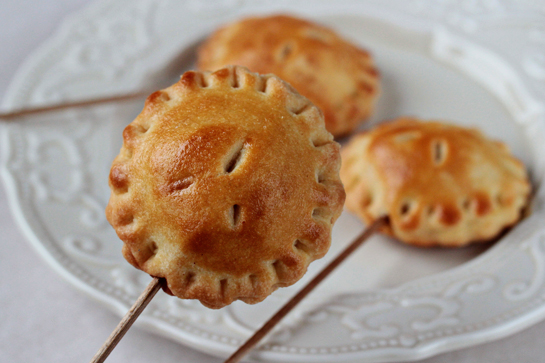 Here's a picture that I took just recently.
It could definitely use more light.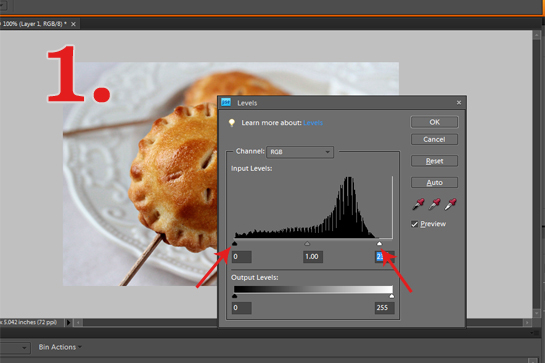 So I opened it in Photoshop Elements.
After that, I opened a new layer: Ctrl+J (or Command+J for Mac).
And then I used a magical spell to bring histogram to life, which is nothing else but: Ctrl+L (or Command+L for Mac).
A window with histogram appeared.
I was on a good way.
1. First, I moved the left and right triangles towards the center to where the bulk of the black starts. That brought more light, definitely. It also added more contrast (I once wrote a larger post about this – you can see it here).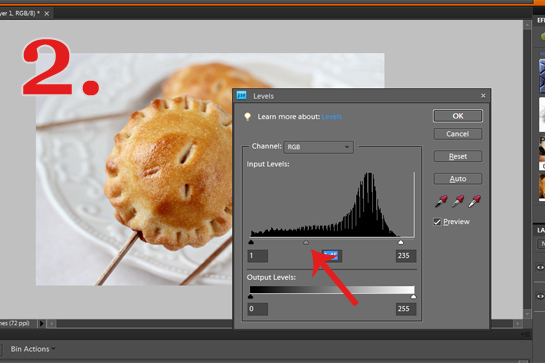 2. And then, I moved the middle triangle to the left, just until I found the result pretty and light enough.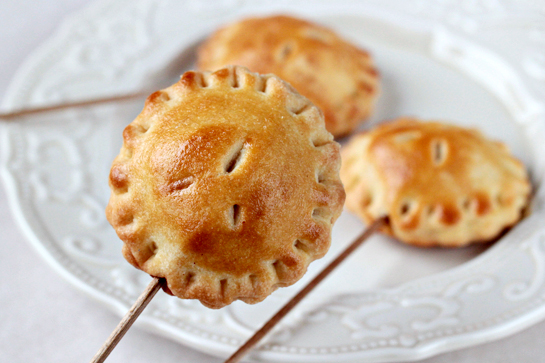 And I achieved this.
The picture seemed to have lost a little contrast, so I improved it with this wonderful technique.
Then I merged the layers (Ctrl+Shift+E or Command+Shift+E for Mac) and saved my picture (Ctrl+Shift+S or Command+Shift+S for Mac).

Before and after, side by side for you to compare the effect.

The same process with jam buns.

And the very same thing with chocolate mug cake.
So, this is what I do with every single picture that I take these days. The results make me so, so, so happy each and every time.
There are other ways how to lighten up images though. Which ones do you use? Feel free to share…
With lots of love,
Petra, The Light Seeker