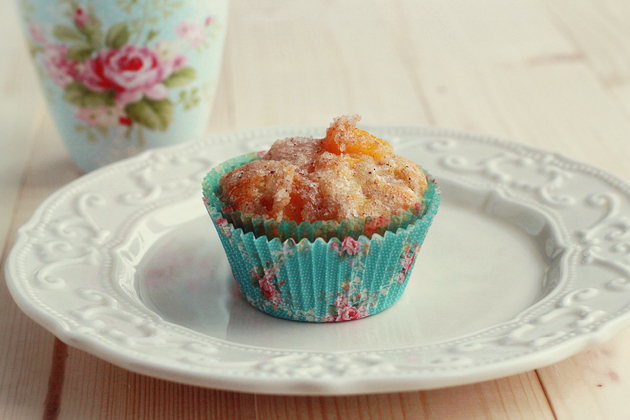 I think I'd have nothing against having these muffins on my table every single Sunday. They are sooo good.

They are moist, they have refreshing peach chunks in them and there's this perfect amount of cinnamon that, along with milk in the batter, takes the taste into a really exciting level…

I highly recommend these! They are yummy!!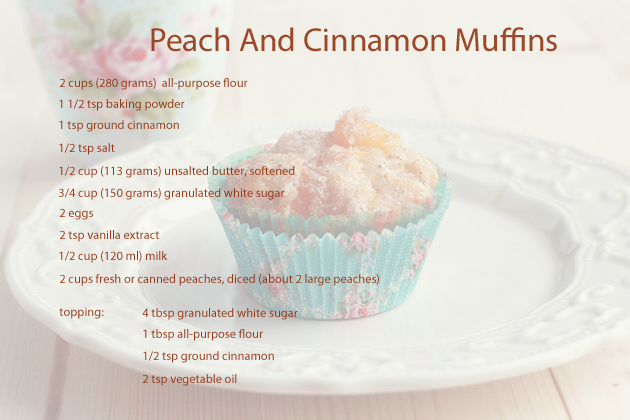 To make the peach muffins, you will need these ingredients…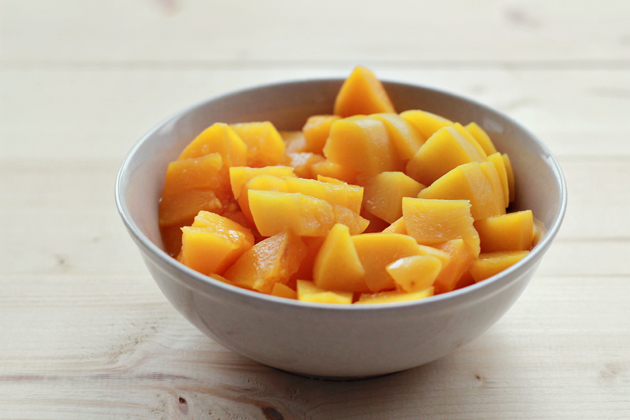 And to actually make the muffins you will need to do this…

1. Preheat the oven to 350 F (175 C).

2. Lightly grease a muffin tin with cooking spray or vegetable oil, or line with paper muffin liners.

3. Dice the peaches.

I am using canned peaches here.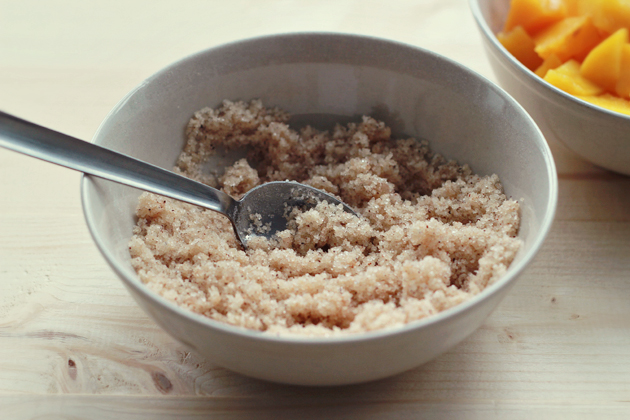 4. To make the topping, in a small bowl, whisk together the sugar (4 tbsp), flour
(1 tbsp) and cinnamon (1/2 tsp). Add the oil and mix together until fully incorporated and you have a sandy texture.


5. To make the muffin batter, in a small bowl, whisk together the flour (2 cups), baking powder, cinnamon and salt and set aside.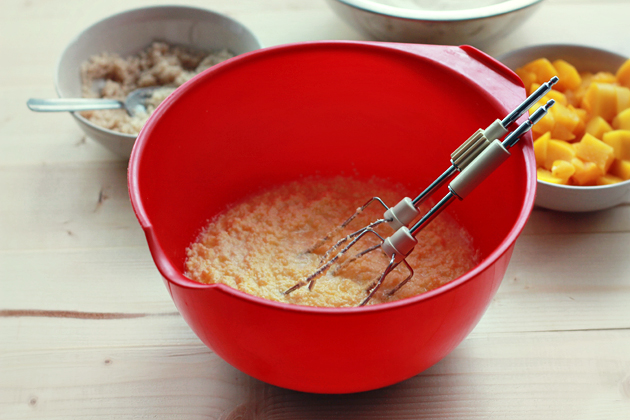 6. In a large bowl, beat the butter and sugar until light and fluffy. Beat in the eggs, vanilla and milk.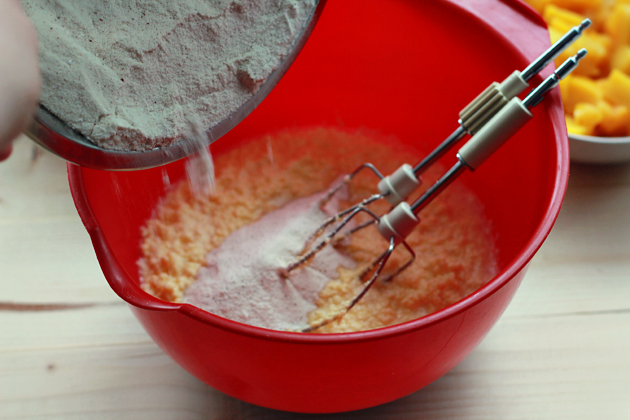 7. Add the flour mixture and stir until just combined.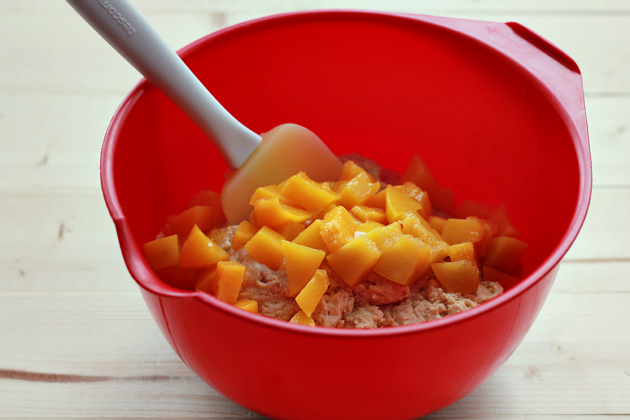 8. Gently stir in peaches.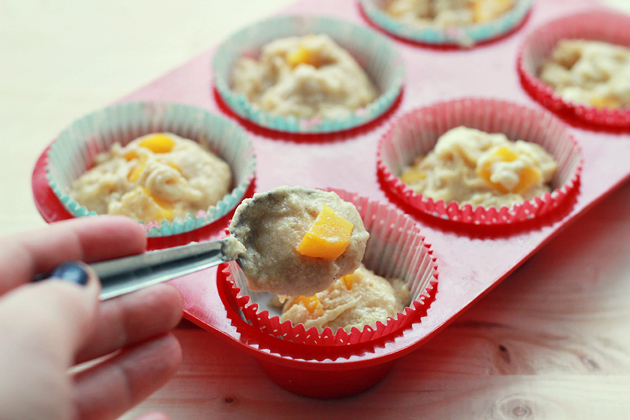 9. Fill your muffin cups about 2/3 full with the muffin batter.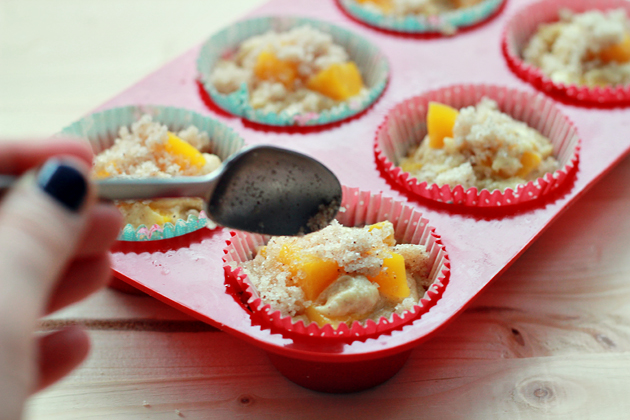 10. Sprinkle the muffins with topping.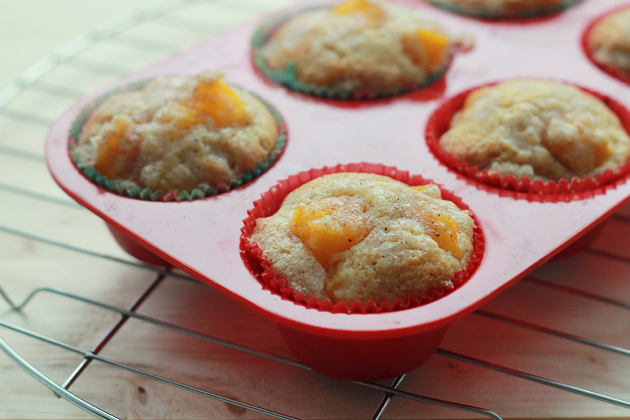 11. And bake at 350°F (175°C) for 20 to 25 min, until a tester inserted into the center comes out clean.

12. When muffins are done, cool for a few minutes in the muffin pan before removing to cool on a wire rack.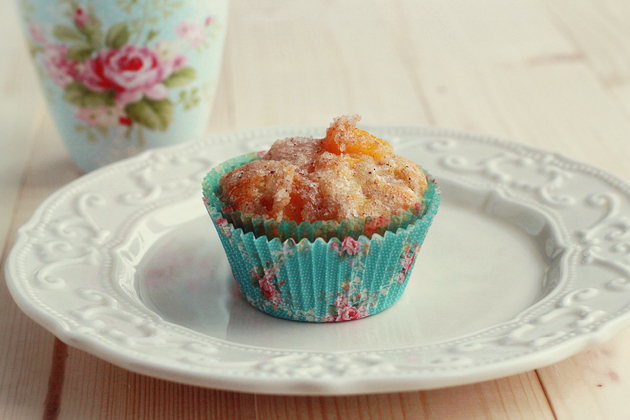 Easy 12 steps that lead directly to heaven.

Enjoy, dear friends!

With love,
Petra

(This lovely recipe was adapted from barbarabakes.com. It makes about 15 muffins.)