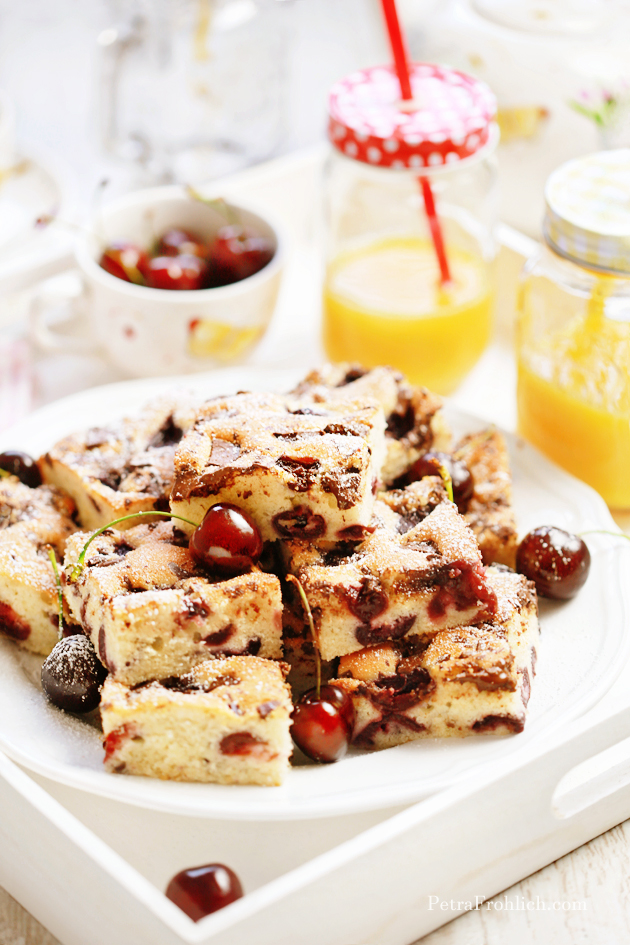 Hi friends! Today I have a lovely recipe for you. I made it the other day and have to say it's a real treat, especially for those who love the chocolate and cherry combination. Like me. Do you? (… but, then, is there a sweet combination I don't like? 🙂 )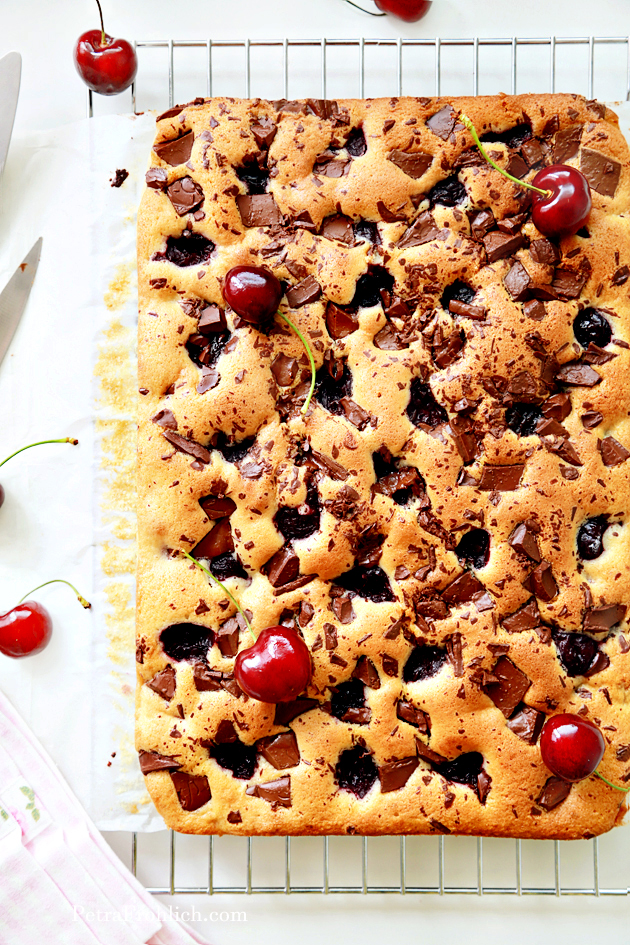 These delicious squares are beyond easy to make, the preparation takes just a few minutes. Plus, the cherries in this recipe can be easily replaced with any seasonal fruit you wish to use.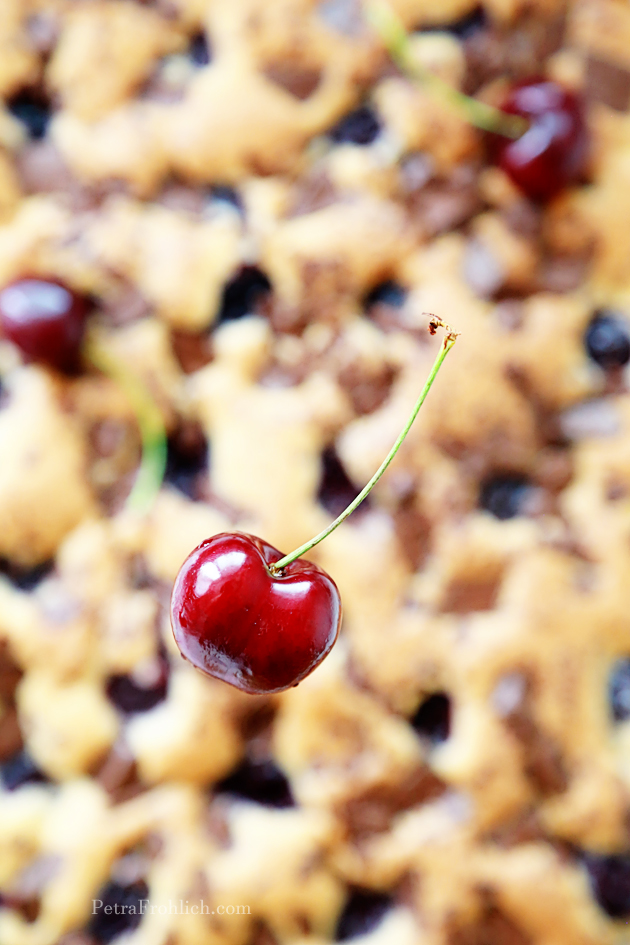 We loved this recipe. I am sure I will make it again soon, and next time I might even add drops of cherry jam to the batter here and there. And some rum essence too, that could work very nicely. What do you think?

And here are all the details if you'd like to make the yummy Cherry and Chocolate squares too….

Enjoy!

With love,

Petra 🙂

 
Chocolate and Cherry Squares
Author:
www.PetraFrohlich.com
Prep time:
Cook time:
Total time:
Ingredients
1 cup (200 grams) granulated white sugar
3 eggs
2 cups (260 grams) all-purpose flour plus 2 tbsp (to coat the cherries)
½ cup (120 ml) milk
½ cup (120 ml) vegetable oil
1½ tsp baking powder
2 cups (300 grams) cherries, pitted and halved
¾ cup (100 grams) roughly chopped chocolate
Instructions
Preheat the oven to 350 °F (175 °C) and line a 3 x 9-inch (33 x 22 cm) baking pan with parchment paper, leaving overhanging edges (to help you lift the cake straight out of the pan).
In the bowl of your electric mixer, mix the sugar and eggs until pale in color and the sugar has dissolved.
Add the flour, milk, oil and baking powder in the egg mixture and mix to combine.
Place a half of the cherries in a separate bowl, dust with 2 tbsp flour, mix and add in the batter. Mix to combine.
Pour the batter in the lined pan, smooth out the surface. Sprinkle the remaining cherries and chocolate chunks on top.
Bake at 350 °F (175 °C) for 30 minutes.
Let cool, remove from the pan using the paper overhangs, cut into squares.