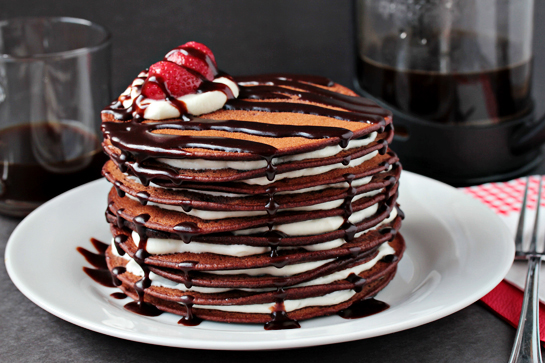 This is a very healthy dessert with nearly no calories at all.
It's almost like a tic tac.
Okay, that's not true… but wouldn't it be awesome if it was?
You know what?
Around this time of year people often ask me: "Petra, why each year in February you die and then come to life again in March?
And I say to those people: "I dunno, but do you have some chocolate for me?"
That's exactly what happens. Exactly that.
So yes, it's chocolate that makes me crawl through the end of winter each year.
Like, for example these chocolate pancakes with lovely whipped cream filling that I had for breakfast today.
Let's just hope that our door frame will have mercy on me and will still keep me letting out of the flat.
Let's hope…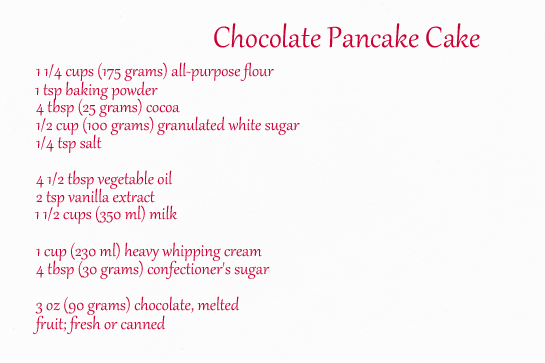 Here's what you need if you want to commit this sweet sin too.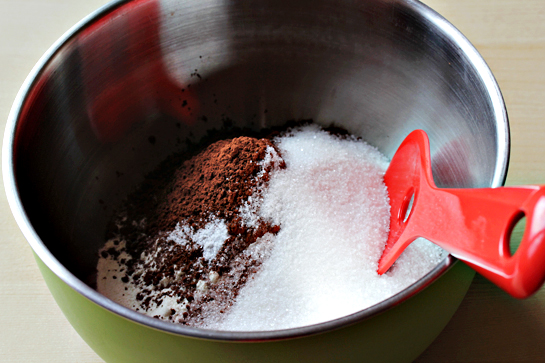 1. First, combine the dry ingredients: 1 1/4 cups all-purpose flour, 1 tsp baking powder, 4 tbsp cocoa, 1/2 cup granulated white sugar and 1/4 tsp salt.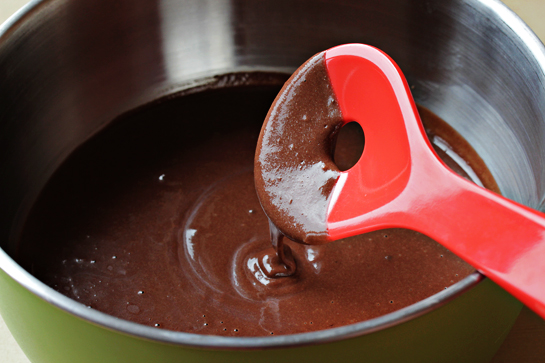 2. Then add the wet ingredients: 4 1/2 tbsp vegetable oil, 2 tsp vanilla extract and 1 1/2 cups milk.
Beat until just combined.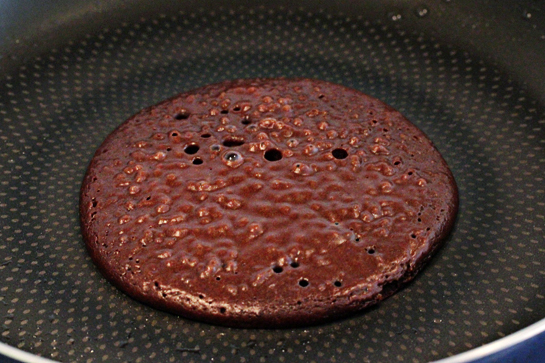 3. Spray a nonstick pan with cooking spray and set it over medium-low heat. When the pan is warm, ladle about 1/4 cup (60 ml) of batter into the pan for each pancake.
Cook on the first side until the edges are set and bubbles form on the surface.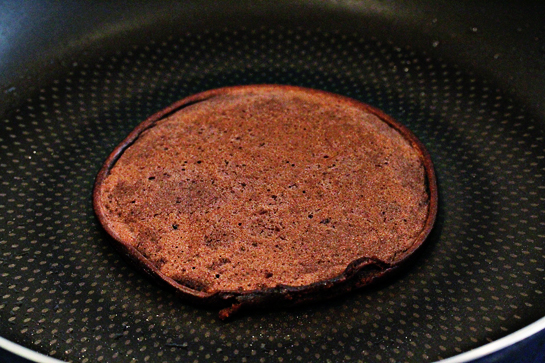 4. Use a spatula to gently flip the pancakes and cook on the second side until cooked through.
Repeat until you've used all the batter.
5. Let the pancakes cool completely.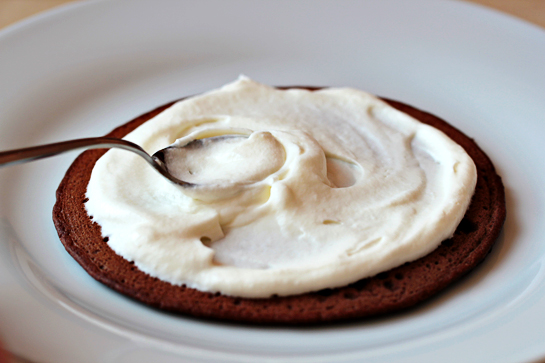 6. Whip the cream with 4 tbsp confectioner's sugar.
7. Stack the pancakes, spreading about 3 heaping teaspoons of whipped cream on top of each one.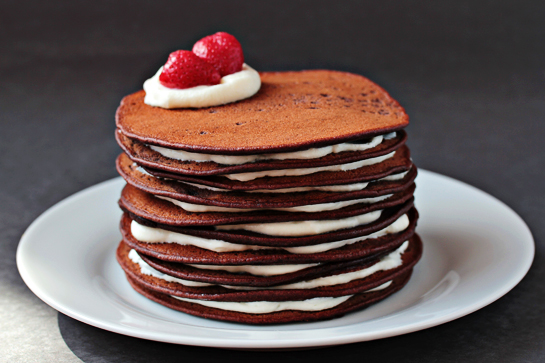 8. Garnish with some more whipped cream and fruit.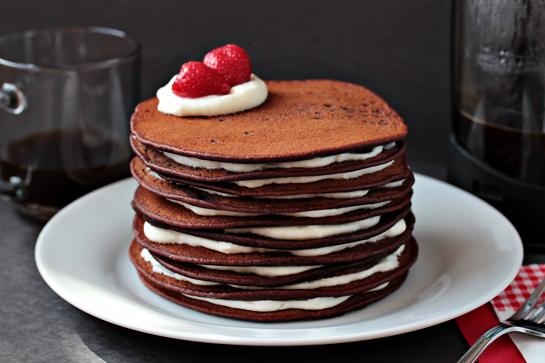 Then make yourself some lovely steaming coffee.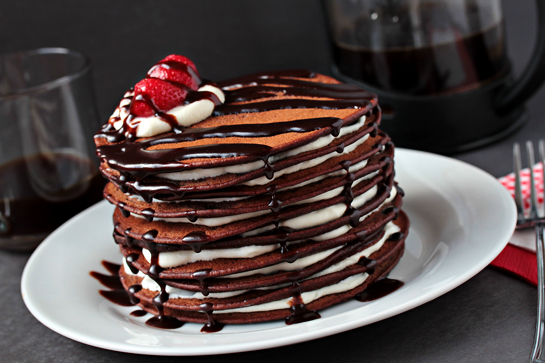 And pour melted chocolate over that whole thing.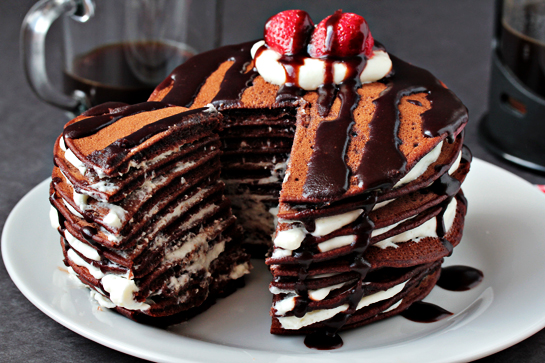 And most importantly, enjoy!
With love,
Petra
(This recipe was inspired by traceysculinaryadventures.blogspot.com.)