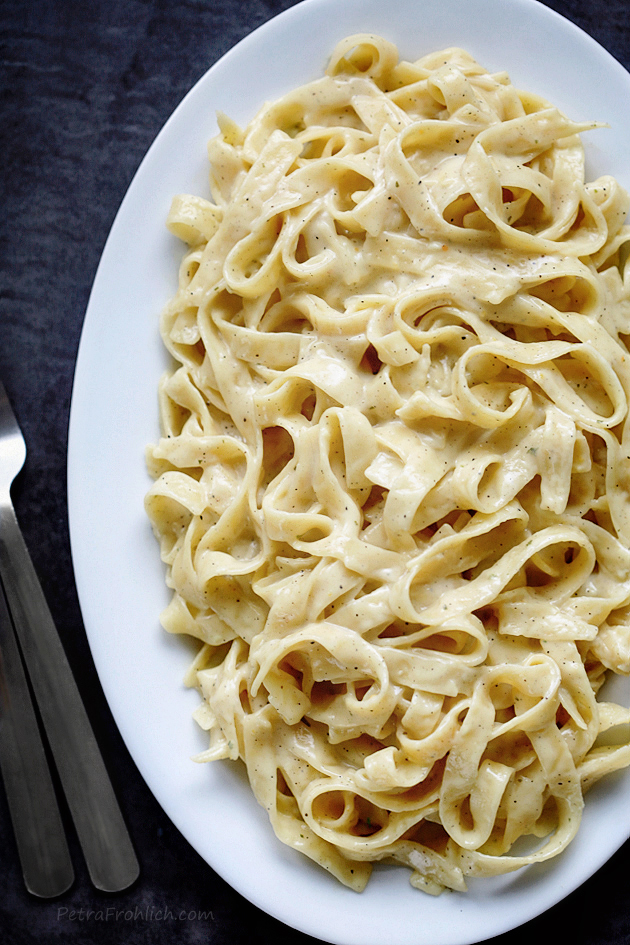 Another one-pot meal?

Oh, yes. Oh yes, I did. 🙂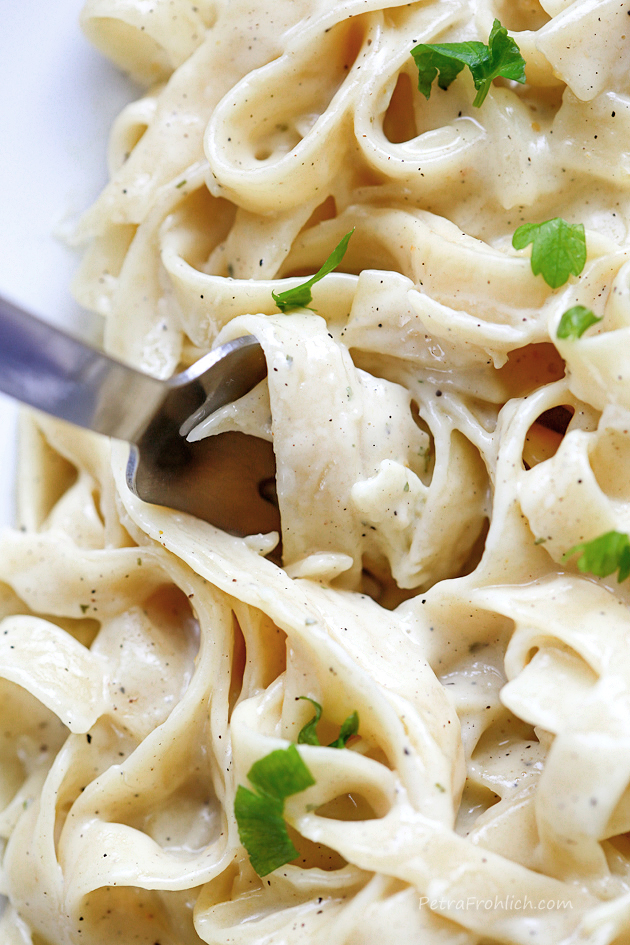 Have I already mentioned I've been a 'little' obsessed with this kind of cooking recently? I think I might have noted that once or twice… and I guess I can see I a veeery nice and bright future for me and one-pot dishes in the future. 🙂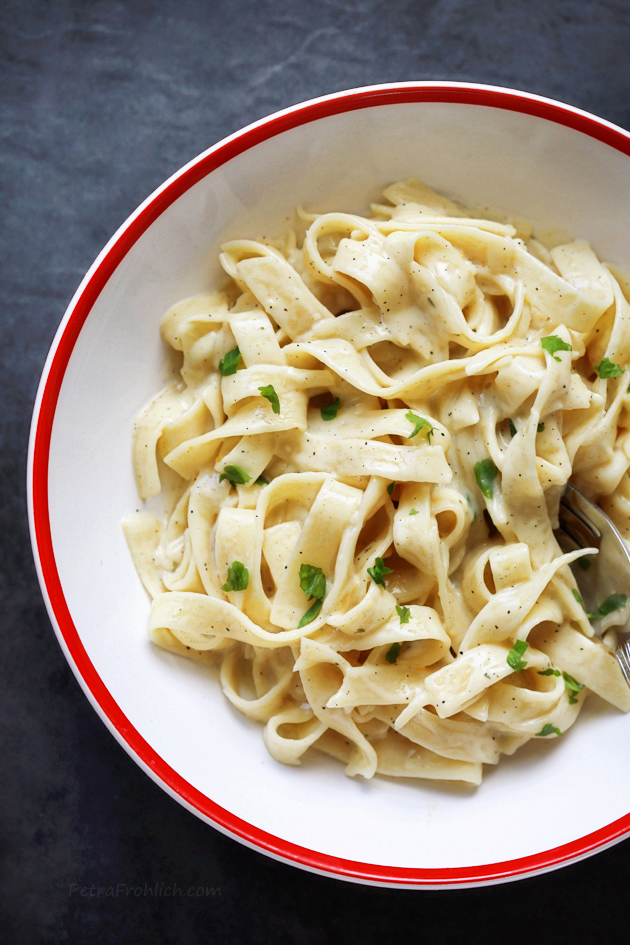 This one-pot pasta recipe is another flavorful and super quick dish that will make your belly happy. There's cheese, there's garlic, there's pasta, what else is there to wish for…

I dare you not to feel comforted… 🙂

With love,
One-Pot Petra
One Pot Garlic Cheddar Pasta
Author:
www.ZoomYummy.com
Prep time:
Cook time:
Total time:
Ingredients
3 tbsp (40 grams) unsalted butter
4 cloves garlic, minced
2 cups (480 ml) vegetable broth
1 cup (240 ml) milk, or more as needed
8 oz (230 grams) uncooked fettuccine
½ tsp salt, or more to taste
¼ tsp ground black pepper, or more to taste
½ cup ( 50 grams) shredded extra sharp white cheddar
2 tbsp chopped fresh parsley (optional)
Instructions
In a pot, over medium high heat, melt the butter.
Add the minced garlic and cook for about 30 second, until fragrant.
Add the vegetable broth, milk, salt, and pepper. Bring to a boil.
Reduce the heat to simmer, add the fettuccine, simmer until cooked all the way through.
Remove from the heat and stir in the cheese.
Add more milk if you find the sauce too thick. Heat through.
Serve immediately... and most importantly, enjoy!
This yummy recipe was inspired by www.jollycrumbs.com.