I've always been a big fan of 'before and after' comparisons.
Don't you just like them too?
They are so much fun to look at.
I like all sorts of them.
Whether the couple of pictures shows a face before and after makeup, a diet result or a cat before and after bathing, I love them all.
The pictures 'before and after photoshop' being my most favorite, I guess.
Today, without further ado, I've decided to show the world my bundt cake's before and after.
Though I am not sure whether the world is prepared for such an unveiling revelation.
Anyhow, here it is…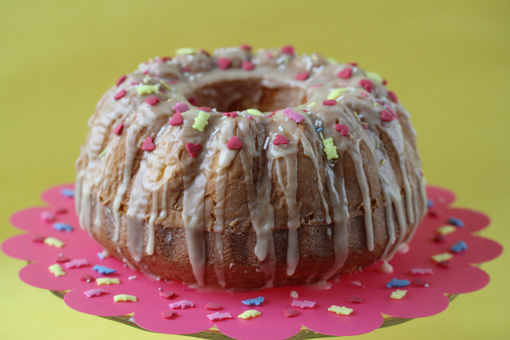 This is the original picture that came straight out of my camera.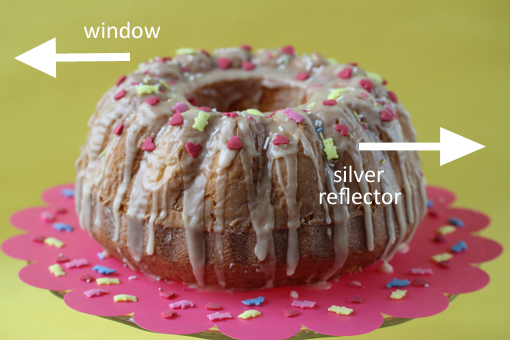 The cake was placed between a south-west window to the left and my homemade silver reflector to the right.
Only natural light was used.
It was raining that day so the light wasn't exactly awesome, though.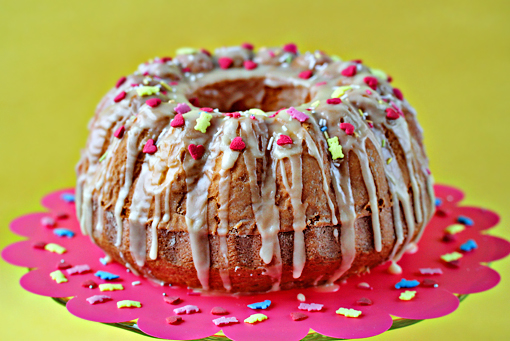 This is the same picture, but after I'd made a few touch-ups in Photoshop.
Here is what I did in more detail:
1. I opened the picture in Photoshop Elements 8.
2. Then I used the Move Tool from the Tool Palette (tool icons on the left) to straighten the picture a little. I also chose the Crop Tool from the same palette to discard some unwanted edges.
3. Next, I got rid of the gray haze using a trick that I describe here.
4. I lightened some shadows. You can find a tutorial on that here.
5. After that, I pressed Ctrl-L (Command-L for Mac users) and increased brightness using levels. I achieved that by dragging the middle slider to the left.
6. And I also pressed Ctrl-U (Command-U for Mac users) and increased the color saturation by about 10 points.
7. Finally, I sharpened the picture a little. I have a tutorial on that here.
And that was it.
This all took me just about 5 minutes.
Oh, dear Photoshop, I love you from the bottom of my heart… up to the top of my heart.

And here are both pictures again, side by side.
Have a sweet week, dear friends!
Love,
Petra