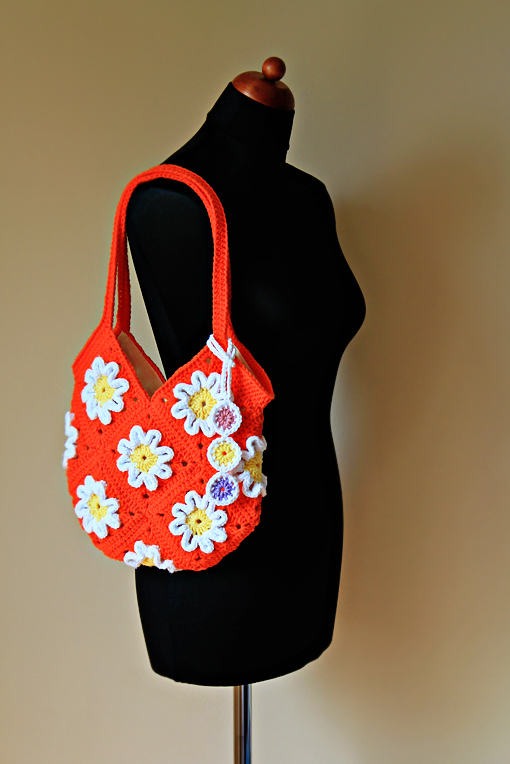 (Update: To see my original crochet patterns, please visit my

ONLINE SHOP

!)
A new bag has been born.
I guess somebody had a picture of full-blown spring or summer on her mind while making it.
Can you feel the sunshine?
And the sweet smell of flowers in bloom?
Mmm…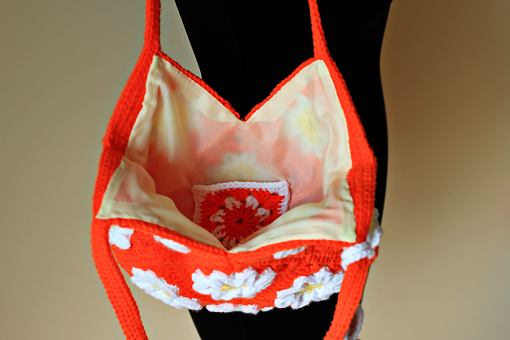 Of course, there's an inside pocket.
Actually, what would life be like if there were no cute pockets inside our bags?
Not a life for me, I'm sure.
Definitely.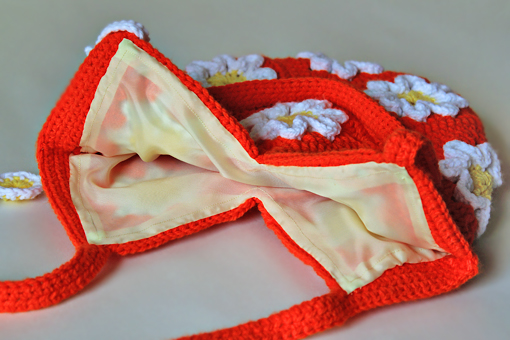 There's a cheerful yellow lining inside.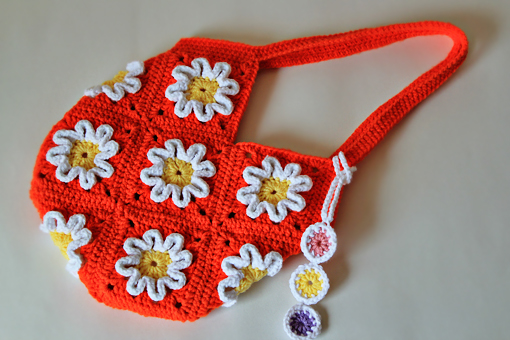 And the bag also has a removable adornment.
Just to make things a bit more fun.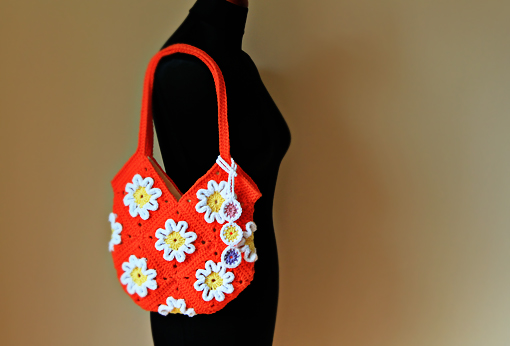 A bag to brighten up your days.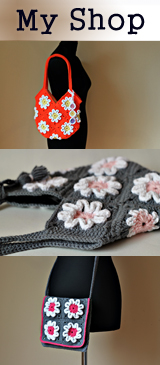 I've created an online shop yesterday.
From now on, I'll be placing there some of the thingies I make.
To get inside the shop, just click the banner named 'My Shop' placed in the right column of this page.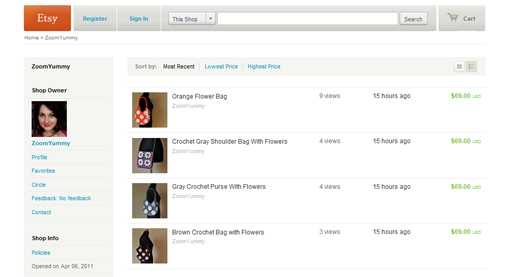 When you click the banner, you will get here – into my super-secret, super-small shop.
Enjoy!
Love,
Petra
(Update: To see my original crochet patterns, please visit my

ONLINE SHOP

!)