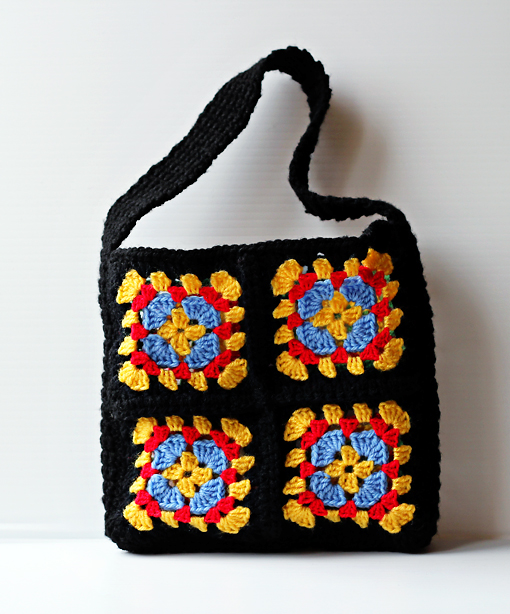 Done.
Finished.
Here it is.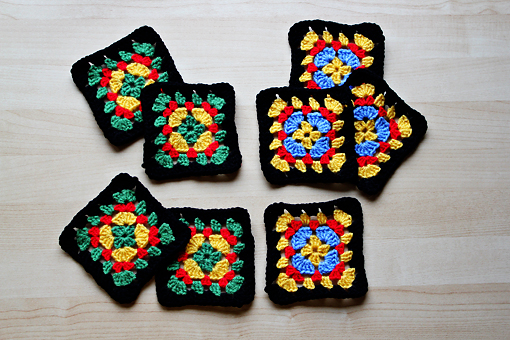 Last time I showed you these squares.
They were so much fun to make.
You can find the tutorial here.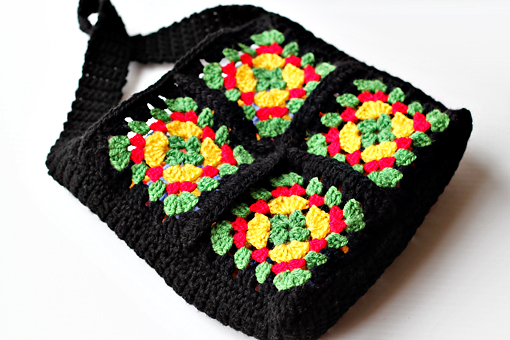 After I finished the squares (and stared at them lovingly for about three hours) I went on and crocheted them together to make two panels.
One panel has more yellow in it, the other one has more green tones.
AND, I've found out that by crocheting things together I can make the seams look so much neater.
Love that.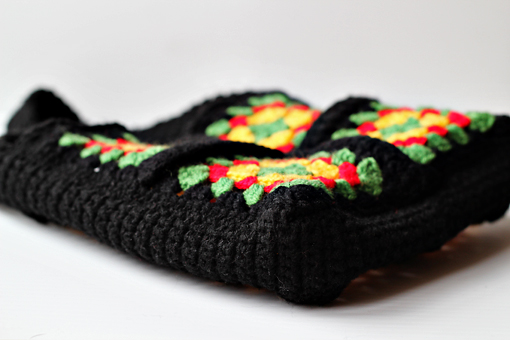 The last thing I made was a long strip that I used to join the panels with.
And again, I connected the panels and the strip by crocheting them together.
That's a good thing to do.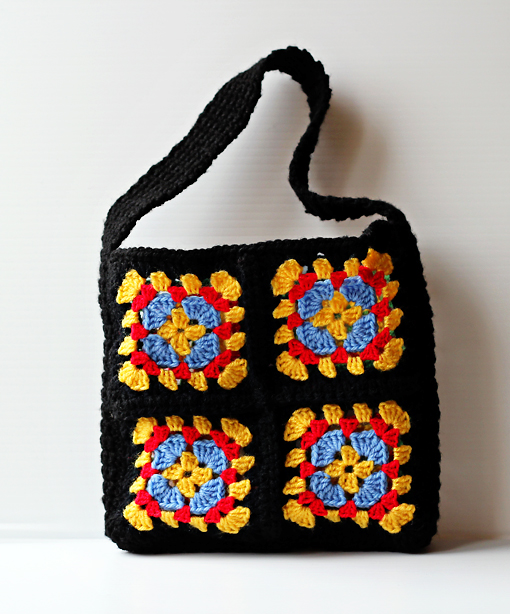 Oh!
There's one more 'last thing'.
The really last thing that I am considering to do with this bag is to line it with fabric.
And here's where I'd like to ask you, dear skillful crafters out there: Have you ever done that?
(I mean lining a bag with fabric.)
And have you ever done that by hand?
(I mean lining a bag with fabric.)
What do you think?
Is that and easy job to do?
(I mean lining a bag with fabric.)
Sorry.
And thanks.