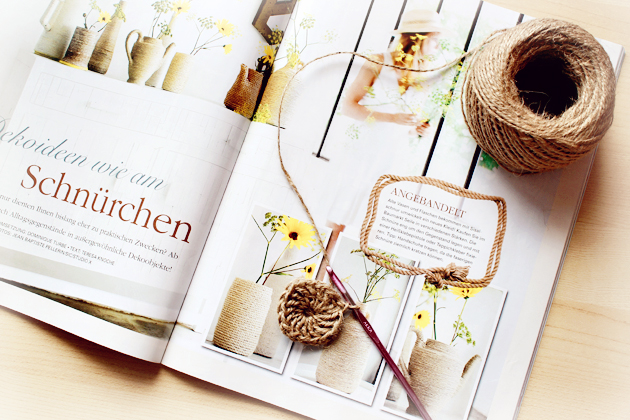 I bought a magazine the other day.

But wait, even though this fact alone could get us carried away, there's a little more to this story.

The  magazine uses a language that I do not speak. It's German.

Each time I do something strange like this – like buying a magazine that I cannot really read – I call it an investment. This time I could call it an investment into the future possibility of learning a few words of a new language.

Sounds passable, right?

Anyhow, the real reason why I bought it were its amazing photographs and gorgeous crafty ideas.

When leafing through its luscious pages, an interesting idea caught my eye – working with twine… I mean… WORKING WITH TWINE!

How awesome is that?

Very awesome, I would say.

(… oh, and in case you wondered, the magazine is called Landhaus Living).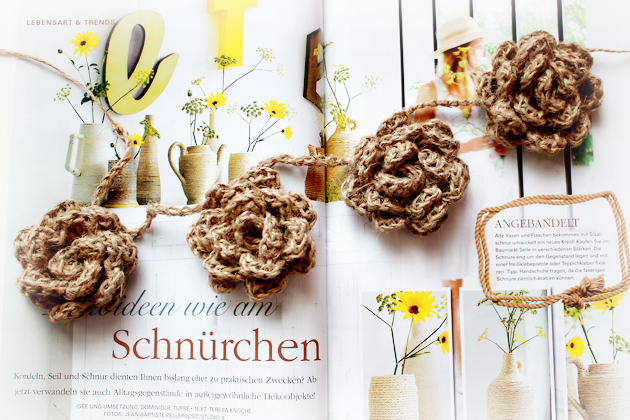 Feeling beyond inspired, I bought myself a super-simple ball of jute twine and started doing what I love most – crocheting. I followed my latest pattern and made a few rosettes (it is the flower number ten of my Big Flower Party pattern).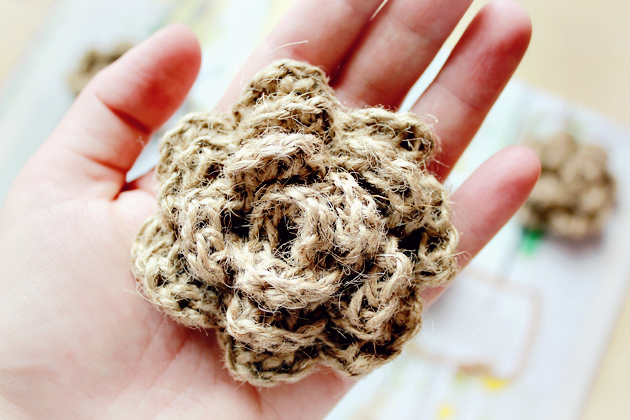 It's one of my very favorite crocheted creations.

It looks delicious in twine, don't you think?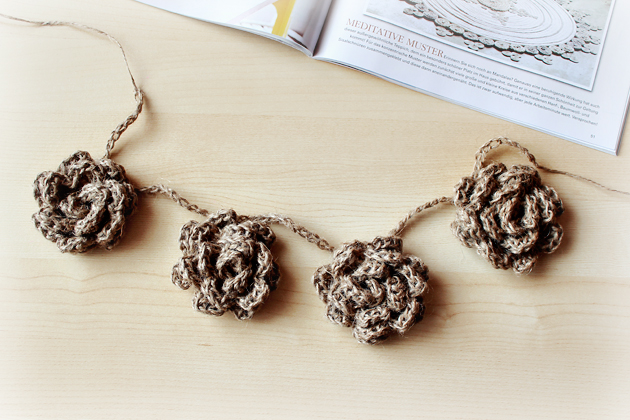 I continued to make a few more rosettes and I joined them to make a garland.

I love flower garlands. A lot!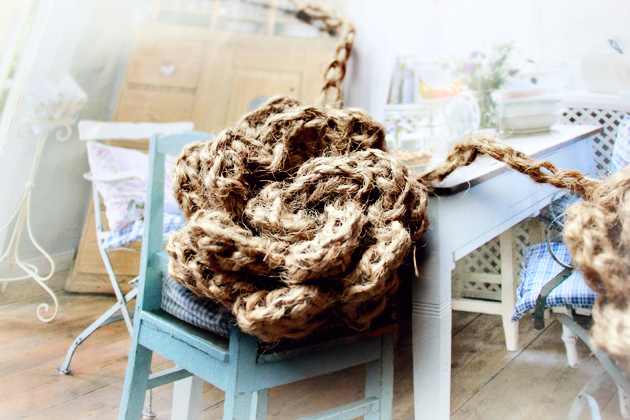 Twine makes the flowers look so natural, pure and simple.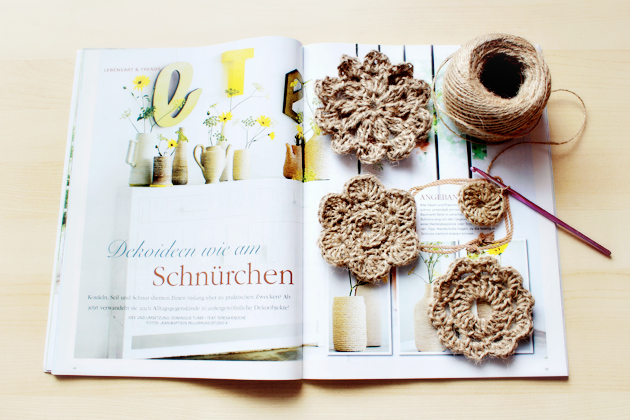 And the story did not end there, no-no.

I continued to make a few more flowers (these come from the Big Flower Party pattern too).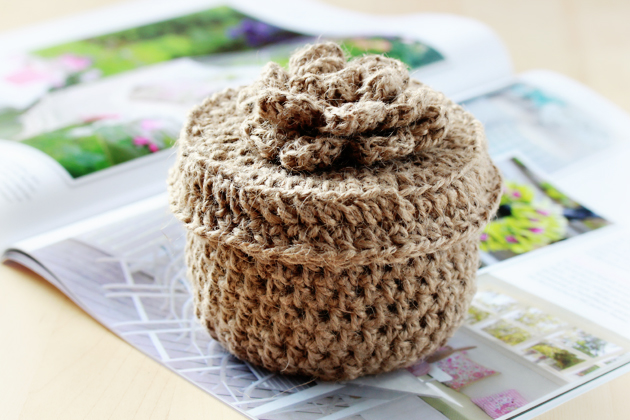 And then I made a crocheted box with a rosette on top (you can find the pattern for the box here).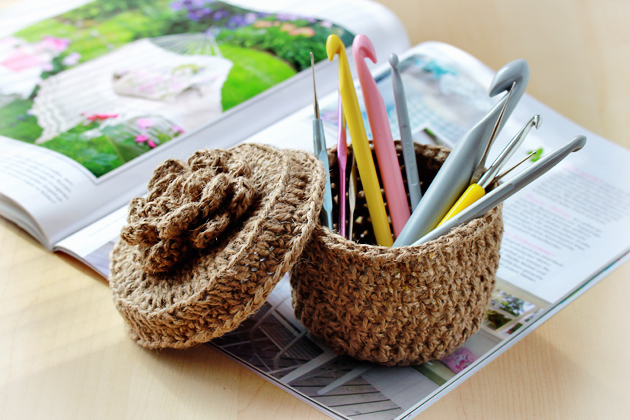 For some reason, the twine looks very romantic to me.

Or is it just me who sees it this way?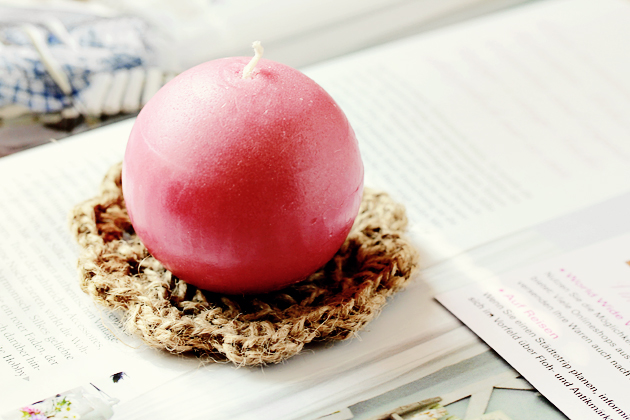 I am already thinking of other projects that would work great with this material.

And what about you – do you like twine as a crafting material? Do you have any twine projects that you'd like to share? Do tell!

Love,
Petra, The Twine Twister