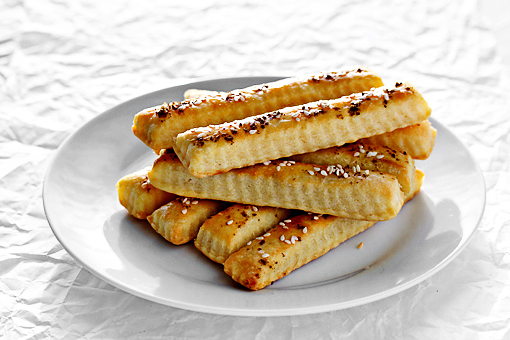 These straws are super easy to make.
And yummy!
Of course, they can be enjoyed as a nibble or finger food year-round, but I think they are especially welcome at Christmas and New Year's parties.
Mmm. I can imagine them with drinks, salads or thick soups even.
Also, creating these savory treats makes a great project for you and your kids. Just try making them together. I am sure there will be loads and loads of fun.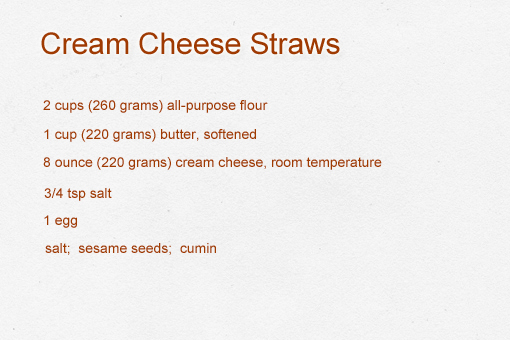 Here's what we need.
Yes, this is one of those recipe where you only need very few ingredients.
I am a huge fan of such recipes.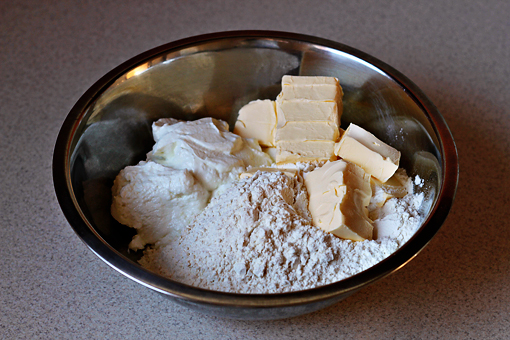 1. Preheat your oven to 350 °F (175 °C) and line a baking sheet with parchment paper.
2. Place the butter, cream cheese, flour, and salt into a bowl.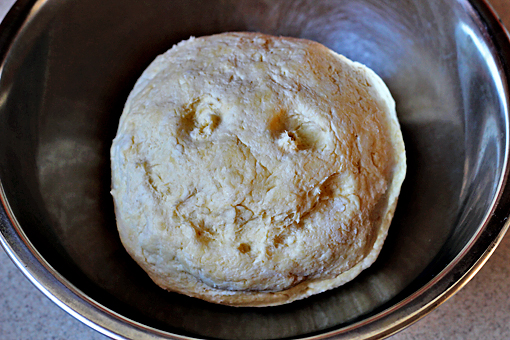 3. Combine the ingredients by hand just until a nice ball forms.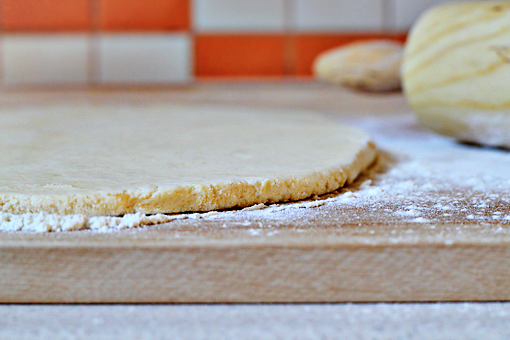 4. Place the dough onto a well floured surface.
5. Using a rolling-pin, roll out the dough into about 1/4 inch (0.6 cm) thickness.
If the dough gets too sticky during this process, just use more flour to make the work easier.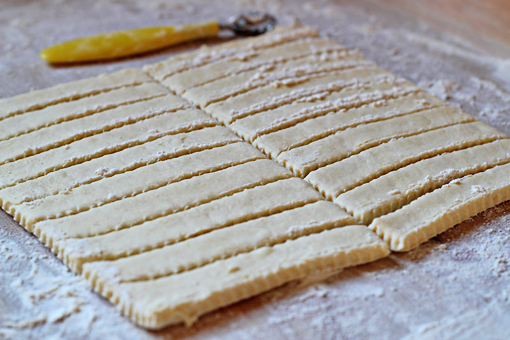 6. Now cut the dough into even strips. My ones were 3/4 inch (2 cm) wide and 4 1/2 inches (11 cm) long.
If you want them to look super fancy, use a fluted pastry wheel cutter.
Oh, and it helps a lot if you dip the cutter in flour beforehand.
7. Re-roll any scraps and cut more strips.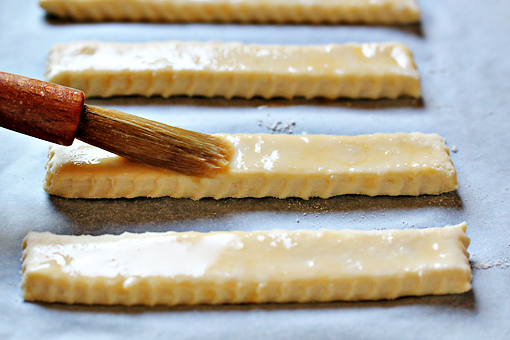 8. Lay the strips on the lined baking sheet. Brush them with a lightly beaten egg.
This will make them beautifully golden in color.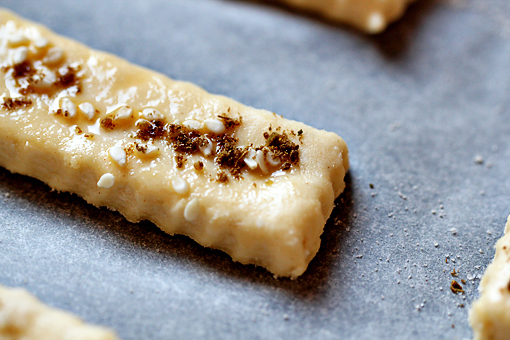 9. Lastly, sprinkle each strip with some salt, sesame seeds and cumin.
I only had ground cumin seeds on hand when I was making these cuties. I think that the whole ones would look even better.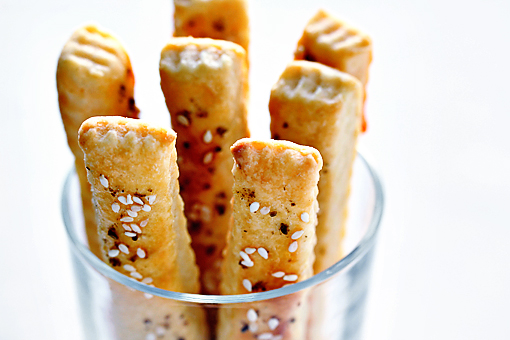 10. Bake at 350 °F (175 °C) for about 15 minutes or until golden brown.
Enjoy, dear friends!
(This recipe makes about 30 straws and takes 45 minutes to prepare.)