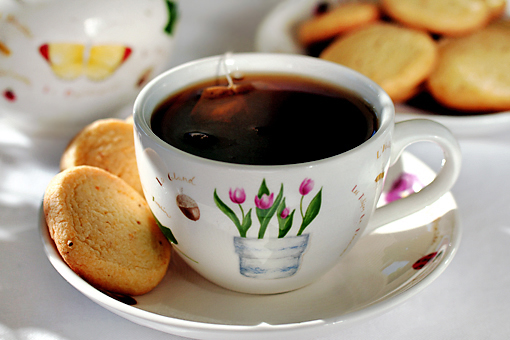 These bite-sized cookies are perfect for having with tea.
(Psst, coffee is all right too.)
They taste wonderful and are very, very simple to make.
I like to prepare them when my sugar craving strikes out of the blue. Or when friends call unexpectedly saying they will come soon.
These cookies just save lives.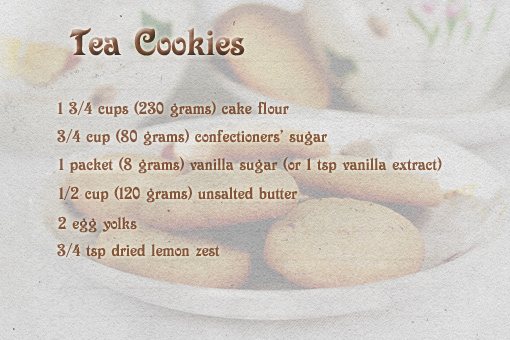 Here's the list of ingredients.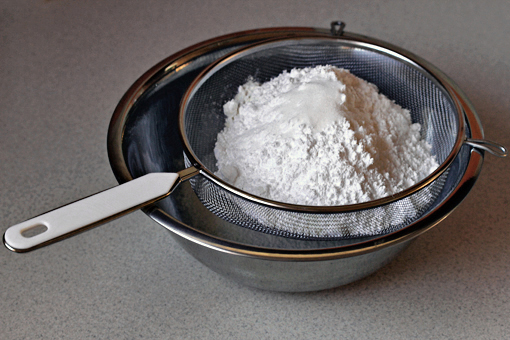 1. To make your own Tea Cookies, first preheat the oven to 350 °F (175 °C) and line a baking sheet with parchment paper.
2. Sift the flour and sugars into a larger bowl.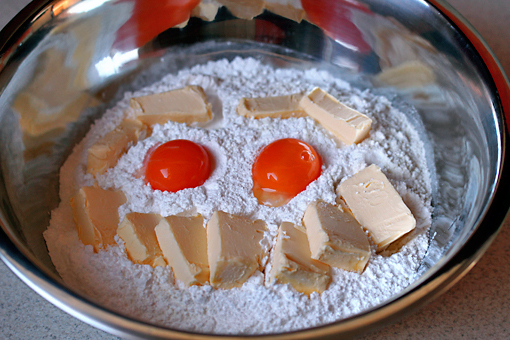 3. Add the softened butter, two egg yolks and lemon zest…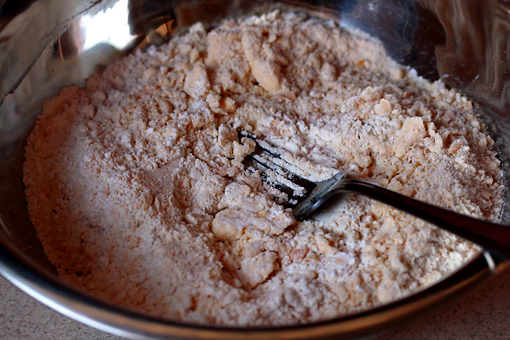 4. …and use pastry cutter or just a plain fork to turn the ingredients into a crumbly mixture.
5. Then use your hands to form a ball.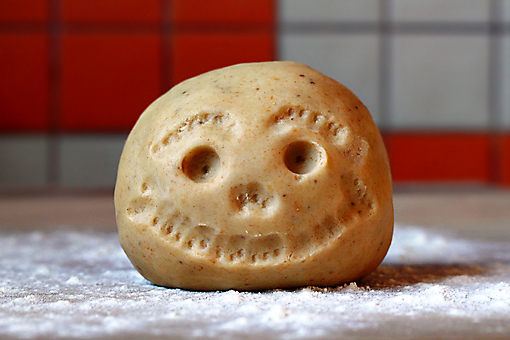 Like this one.
Though creating a face is not necessary.
But it helps.
Kidding!
But it really does.
Kidding again!
Now I'd like to tell you this: Please, be patient when you find yourself in the phase in-between the crumbs and the dough ball. It only takes patience and trust that those crumbs will eventually come together. Give it five minutes or so and you'll see success!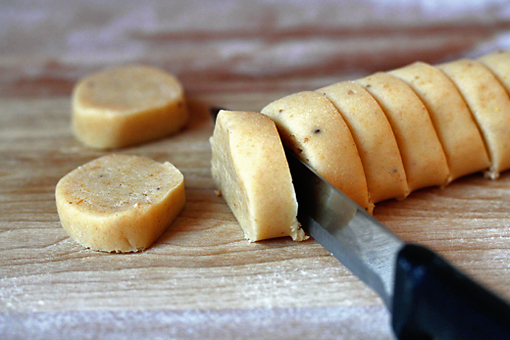 6. Place the dough ball on a very, very lightly floured surface.
This dough is almost not sticky at all so you really need very little flour, if any.
And besides that, the more flour you'd be using the firmer the cookies would get. And we don't need that.
7. Using the palms of your hands, roll the dough until you form a log which is about 1.5 inches (3.5 cm) wide in diameter.
8. Then cut the log into about 1/2-inch (1 cm) thick rounds.
9. Place the rounds onto the sheet and bake in the preheated oven (350 °F – 175 °C) for 10 minutes.
The cookies should still be very pale in color when baked.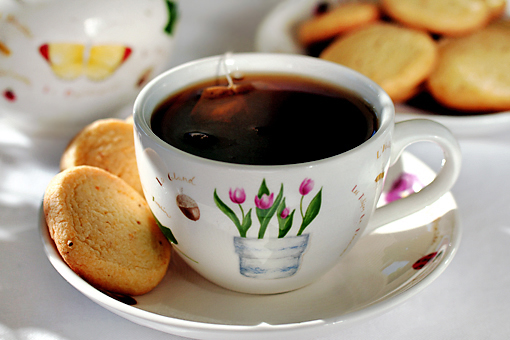 10. Remove from the oven and let cool completely.
Enjoy, dear friends.
(This recipe makes about 30 cookies and will take you about 40 minutes to make.)