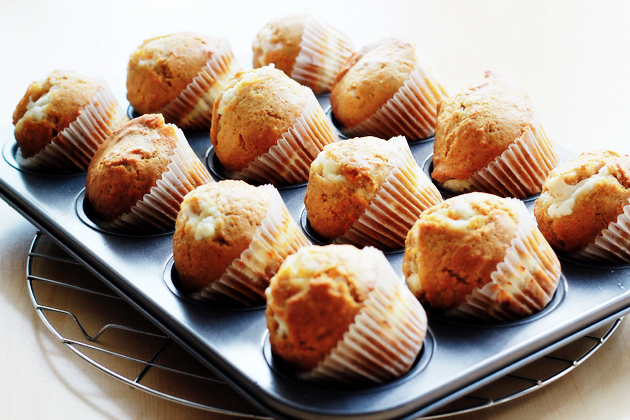 Have you ever tasted a carrot cake in muffin form? It's a truly delightful and cute experience, I have to say.

These carrot cake muffins taste just like a carrot cake, except, well, in the form of a muffin.

I really like their lovely cinnamony taste and their moist texture. But what I like best is that they have the frosting already 'built in'. Yes, they hide this wonderful baked-in, sweetened cream cheese filling inside.

Isn't that just adorable?

In case you'd like to know more details, then here they are…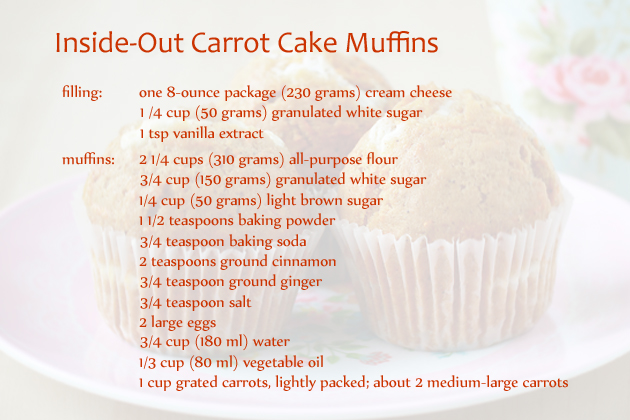 This is all that we need to make the magic happen.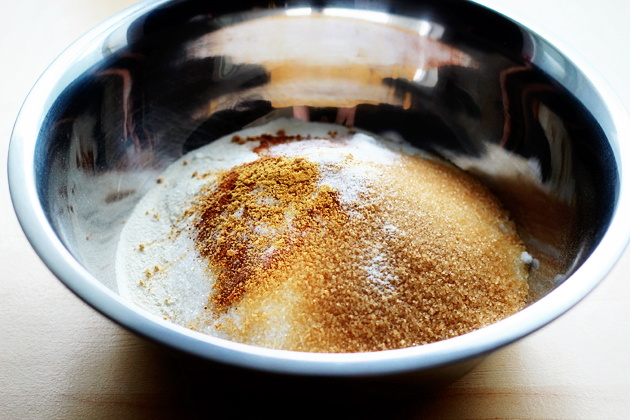 1. First, preheat the oven to 400 °F (205 °C).

2. Then, in a larger bowl pour all the dry ingredients: flour, white sugar (3/4 cup – 150 grams), light brown sugar, baking powder, baking soda, cinnamon, ground ginger and salt.