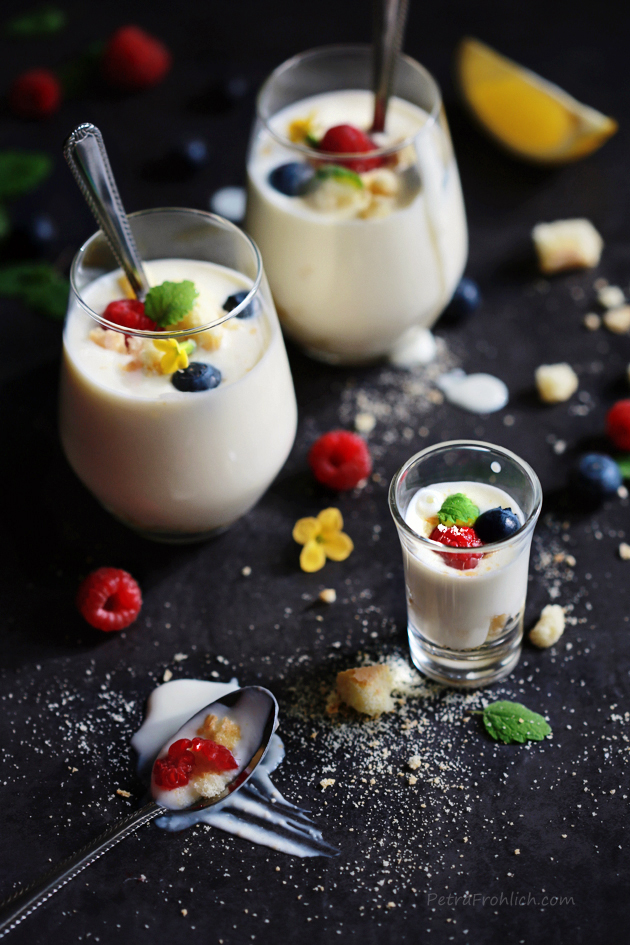 Whether you are preparing for a special occasion or just a regular meal time at home, this Swedish Cream could be a great choice of a dessert for you. Served in a glass, looking all elegant and spectacular with bright juicy berries on top, you can totally keep it a secret that only very little effort has actually been needed to make it.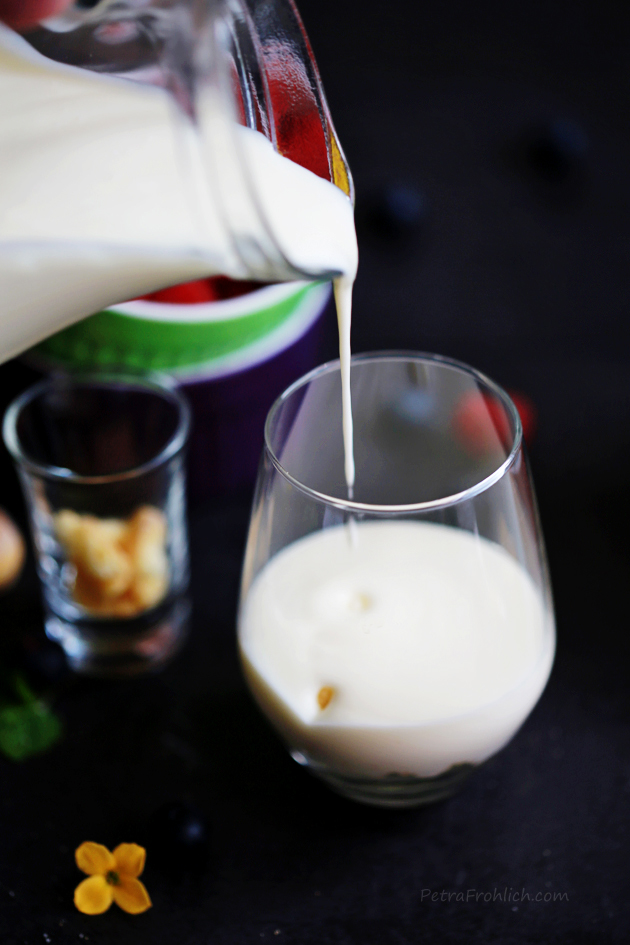 Swedish Cream is a rich, silky and creamy combination of sweetened heavy cream and sour cream, with a lovely touch of vanilla flavor.

There are quite a few variations of this recipe one can find, some using gelatine for extra stability. But as I found out, when properly chilled, the recipe I made gets all creamy and firm anyway. To lighten up the dessert a little, you can replace sour cream with plain white yogurt.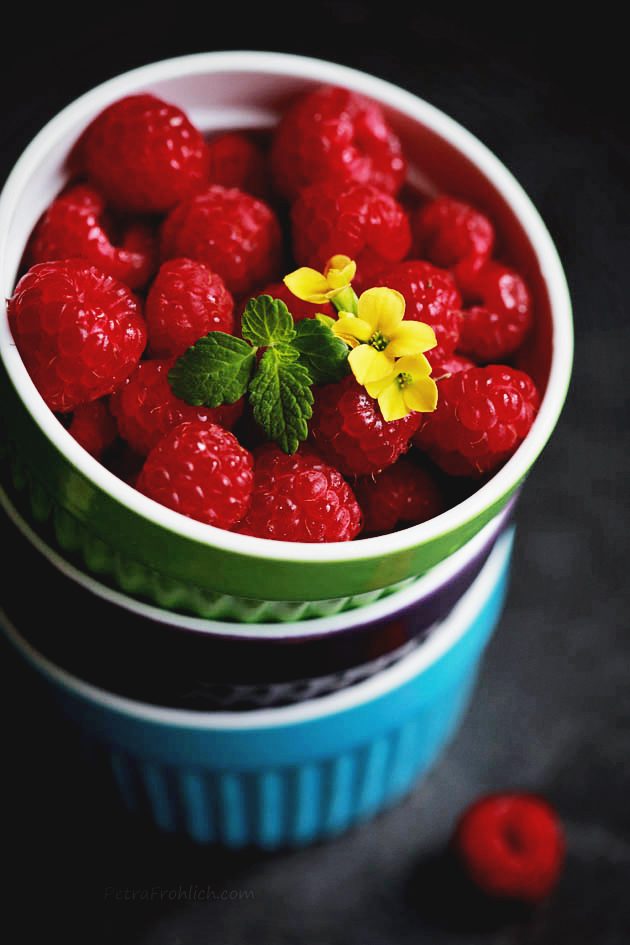 To top my Swedish Cream, I used a combination of raspberries and blueberries.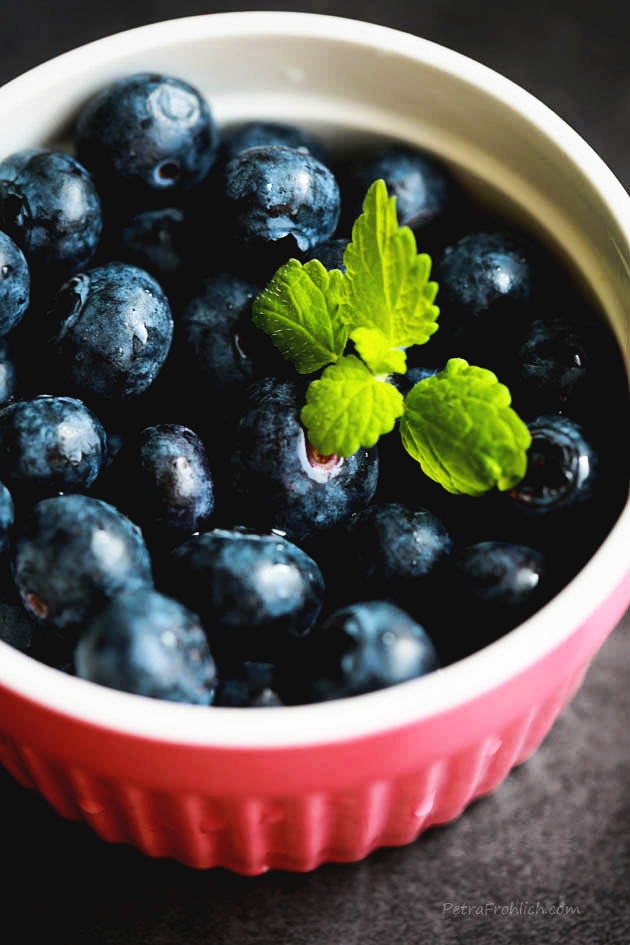 However, feel free to use any of your favorite fruits, and it'll still be just as delicious, I am sure.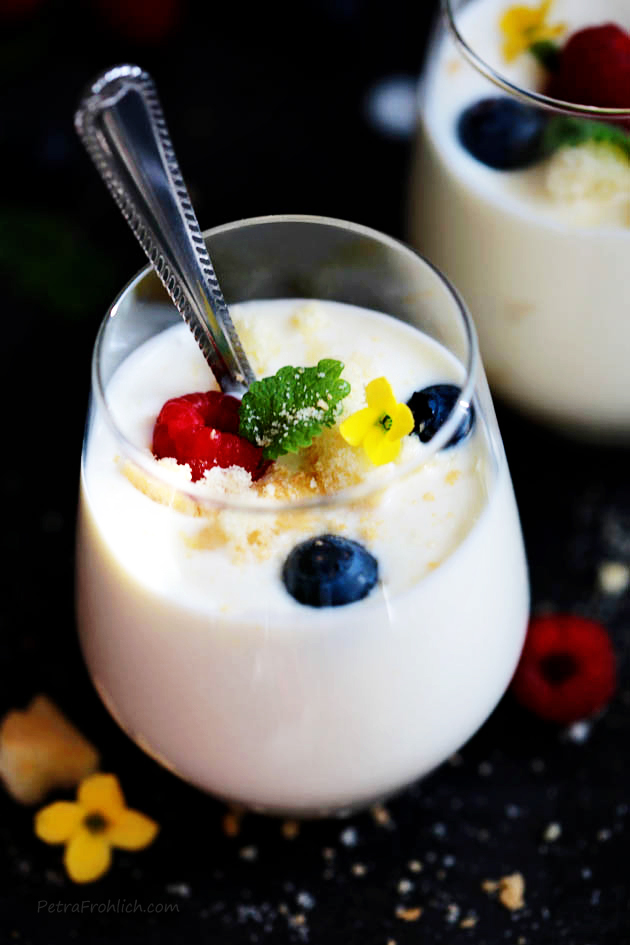 For an extra special experience, serve with a little bit of crushed ladyfingers as a base and sprinkled on top.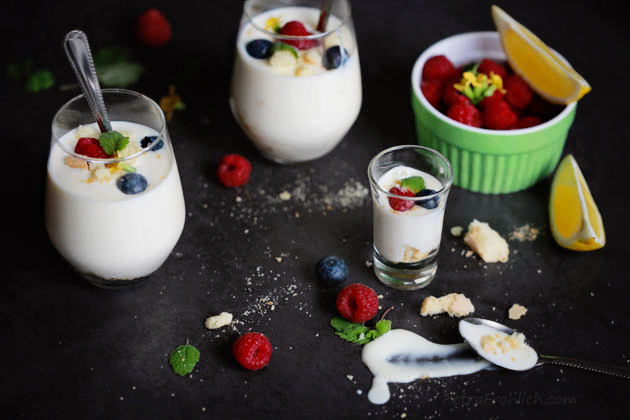 All ready to grab a spoon and dig in.

Paradise.

Heaven.

Guaranteed! 🙂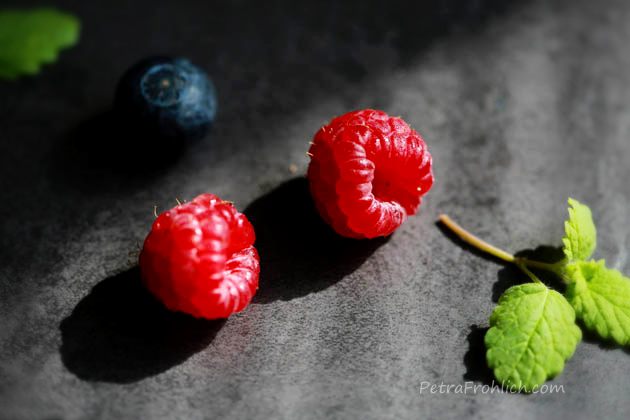 Enjoy, dear friends!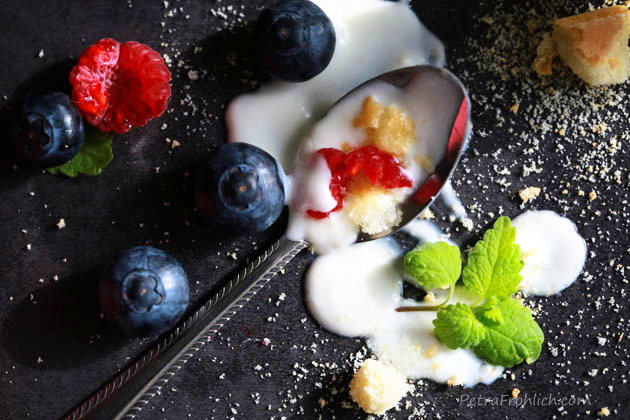 For a full recipe, please see the printable instructions below.

With love,
Petra
Swedish Cream With Berries
Author:
www.ZoomYummy.com
Prep time:
Cook time:
Total time:
Ingredients
2 cups (480 ml) heavy cream
1 cup (200 grams) granulated white sugar
2 tsp cornstarch
2 cups (480 ml) sour cream
1 tsp vanilla extract
mixed berries
ladyfingers, crushed (optional)
Instructions
In a heatproof bowl placed over a pot of boiling water (or in a double boiler), combine the heavy cream, sugar and cornstarch and heat, stirring often, until the sugar has completely dissolved.
Remove the mixture from heat and allow to cool. Whisk in the sour cream and vanilla and chill. Serve with mixed berries.
(This wonderful recipe was adapted from www.pinkbasil.com.)