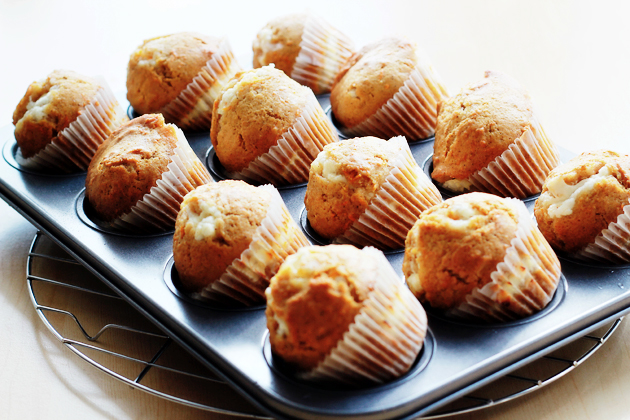 Have you ever tasted a carrot cake in muffin form? It's a truly delightful and cute experience, I have to say.

These carrot cake muffins taste just like a carrot cake, except, well, in the form of a muffin.

I really like their lovely cinnamony taste and their moist texture. But what I like best is that they have the frosting already 'built in'. Yes, they hide this wonderful baked-in, sweetened cream cheese filling inside.

Isn't that just adorable?

In case you'd like to know more details, then here they are…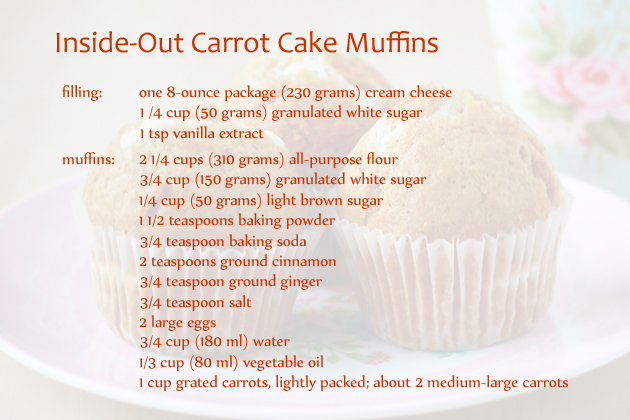 This is all that we need to make the magic happen.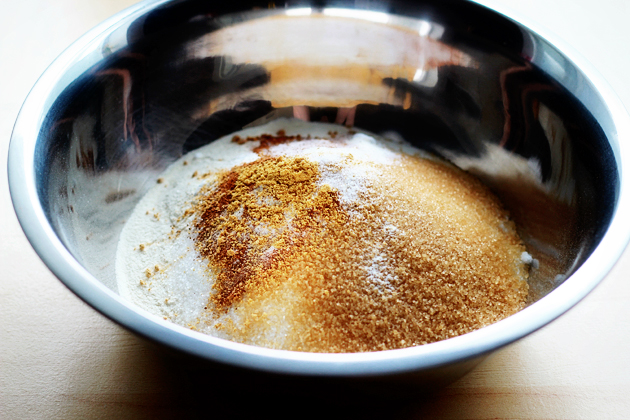 1. First, preheat the oven to 400 °F (205 °C).

2. Then, in a larger bowl pour all the dry ingredients: flour, white sugar (3/4 cup – 150 grams), light brown sugar, baking powder, baking soda, cinnamon, ground ginger and salt.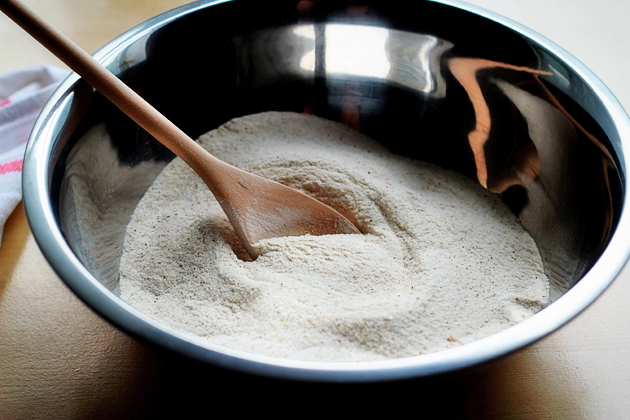 3. Whisk/stir the dry ingredients to combine.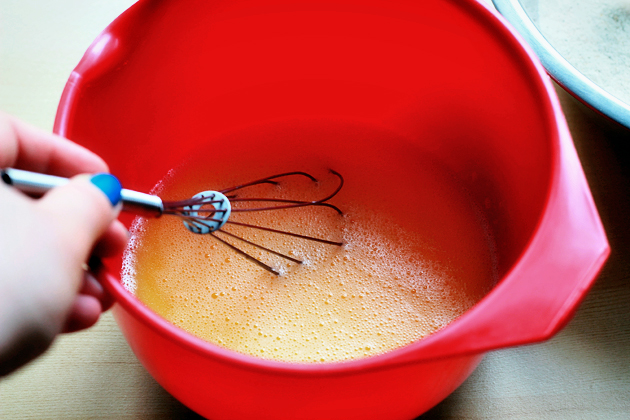 4. In another bowl, whisk together the eggs, water and oil.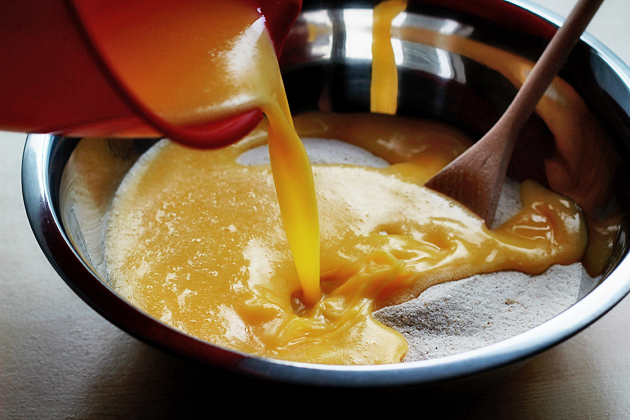 5. Pour the wet ingredients into the dry ingredients.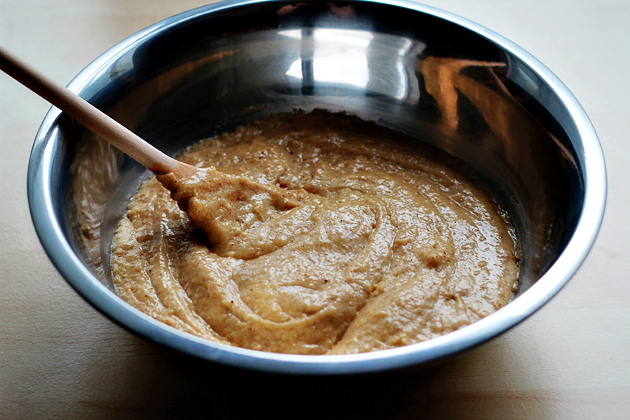 6. Stir to combine (do not overmix, muffin batters do not like that.)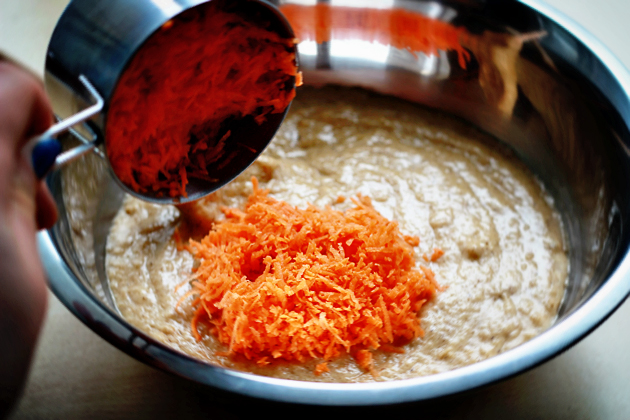 7. Fold in the grated carrots.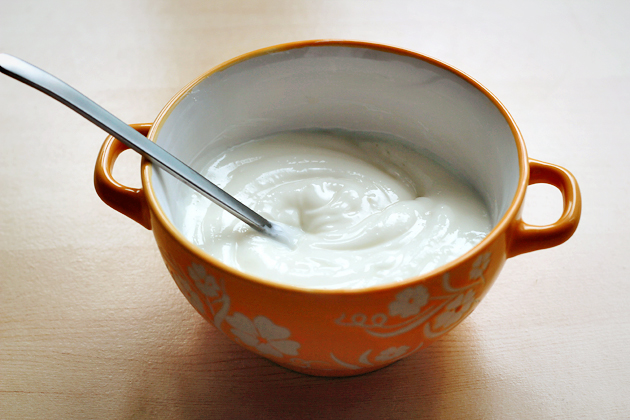 8. To make the filling, place the cream cheese in a microwave-safe bowl and heat on low power for 40 seconds. Stir in the sugar and vanilla. Set aside.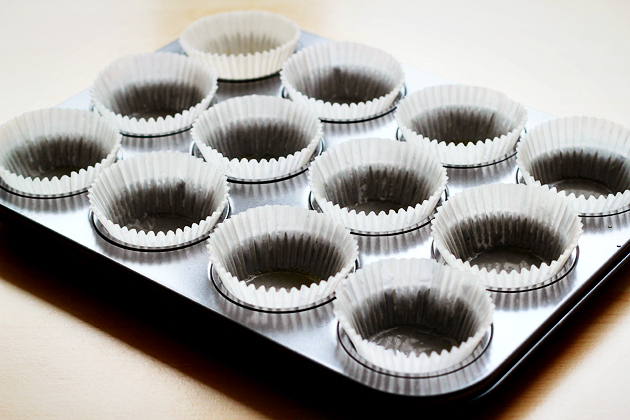 9. Line a standard 12-muffin pan with paper muffin cups and grease the cups.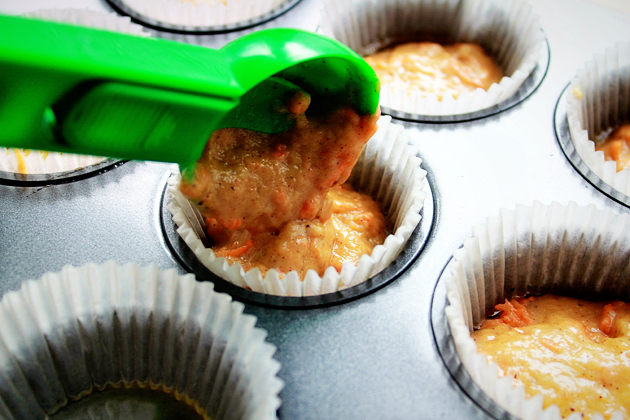 10. Drop about 2 tablespoons of the batter (a cookie or ice-cream scoop works well here) into each muffin cup, spreading it to cover the bottom.

I added a little more than 2 tablespoons of the batter as the first layer which resulted in the filling ending up a bit too high. So, the point is just to cover the bottom of the pan with your first layer.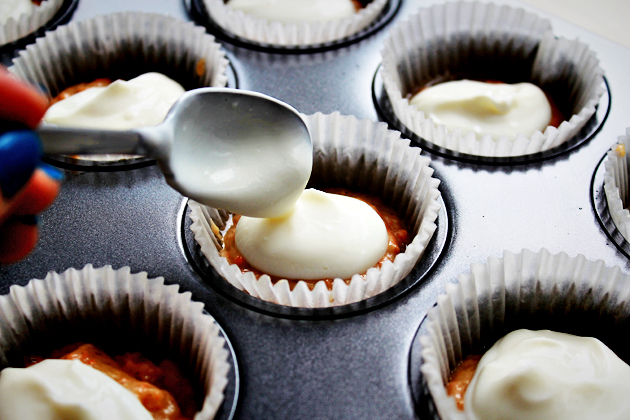 11. Dollop on a heaping tablespoon of filling.



12. Cover with enough batter to fill the muffin cups quite full.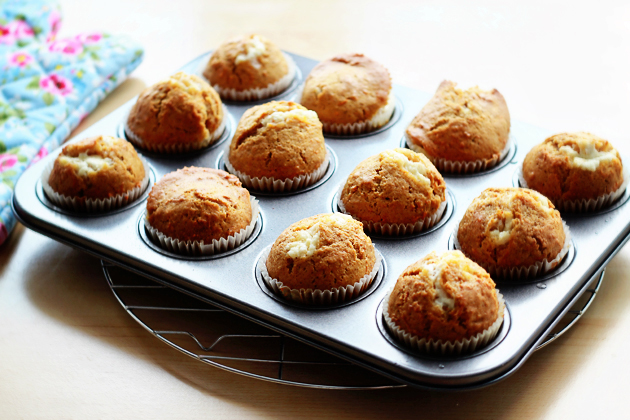 13. Bake the muffins at 400 °F (205 °C) until a toothpick inserted into the cake part of one (not into the cream cheese filling) comes out clean, about 20 minutes. The tops of the muffins will feel firm to the touch.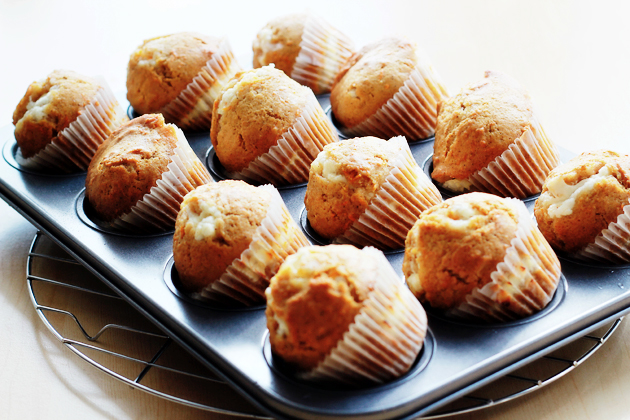 14. Remove the muffins from the oven and tilt them in their cups (two forks could help you here). This way your muffins will cool more quickly.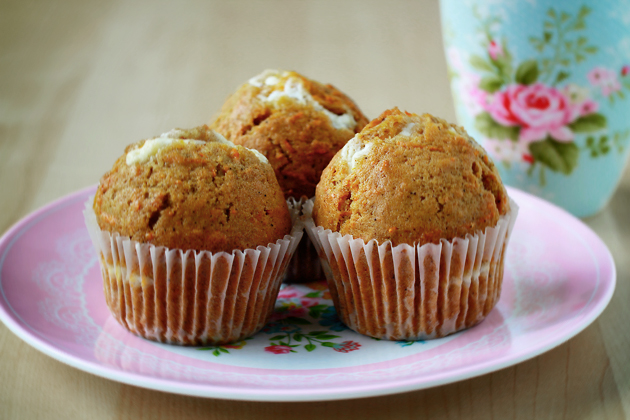 Enjoy, dear friends!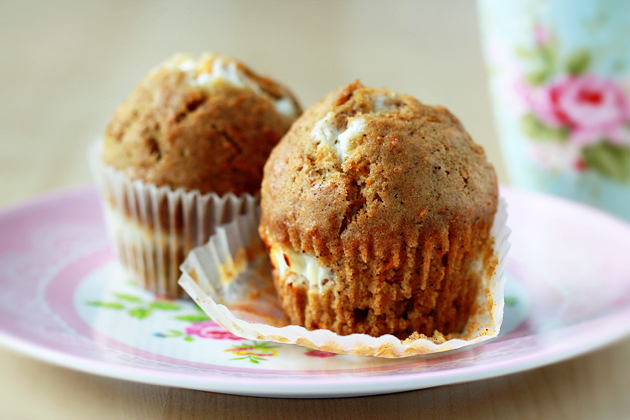 These are yummy!

(This recipe was adapted from kingarthurflour.com. It makes 12 muffins.)