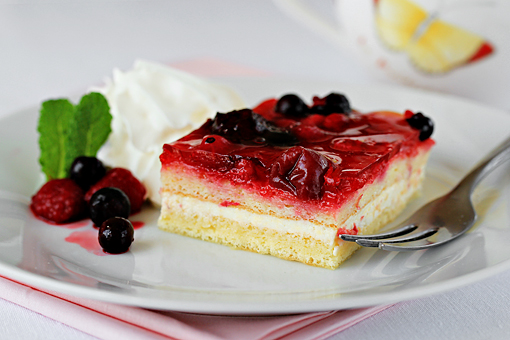 Let me tell you this.
This cake is amazing!
There it is.
I needed to get this off my chest.
Ugh, I feel so much better now.
I love this cake because it is fresh, delicious, it has different textures in it, it is satisfying and surprising, there are berries, there is cream cheese… and this is how you can make it…
Here's what we need.
1. First, preheat the oven to 350 °F (175 °C).
2. Then separate the eggs – the yolks into one large bowl, the whites into another large bowl.