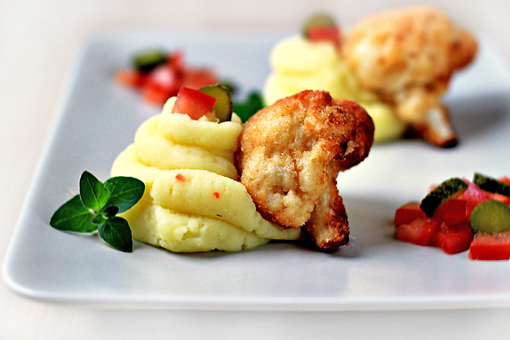 Again, my mother gets the credit for this delicious dish.
My beloved sweet Mom.
It has been a mainstay in our family ever since I can remember.
We love to eat it as a side dish but also as a light main dish served with mashed potatoes or rice.
It's impressive how well a cauliflower can taste when nicely seasoned, breaded and fried.
This is finger-licking good, my friends!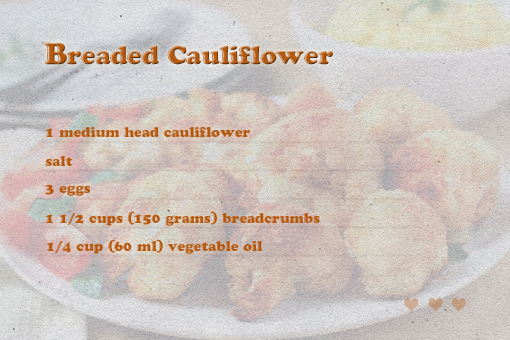 Here the list of ingredients.
Would you believe it could be so simple?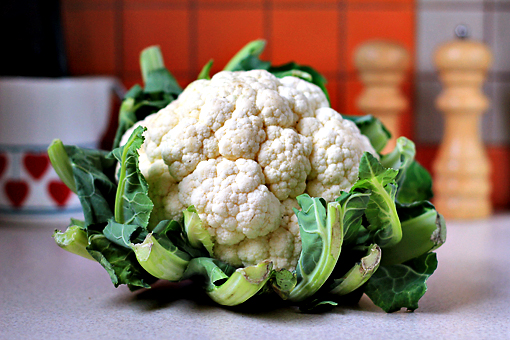 This is a cauliflower.
I am here to tell you all the important things, you know.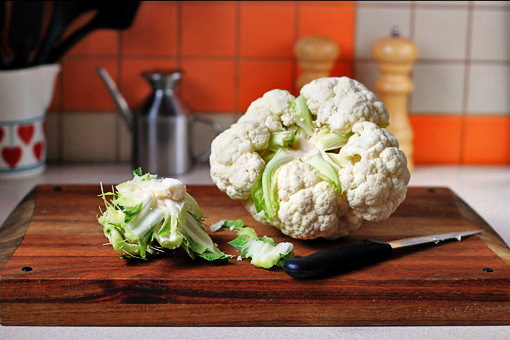 Despite their rather impenetrable-seeming appearance, cauliflowers are actually pretty easy to break down into bite-sized florets.
Here's how I do it:
1. First, remove the green leaves and then, using a knife, remove the central stem, too.
Now your cauliflower is ready to be easily cut into individual florets.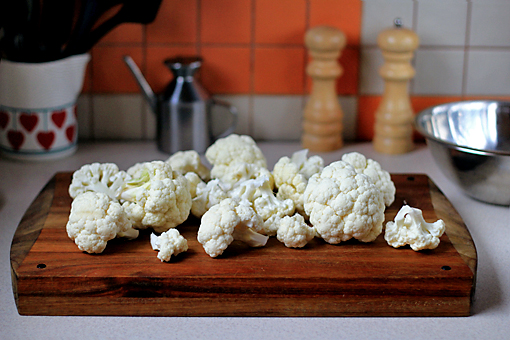 2. With your fingers, or using a knife if you want to, pull the florets apart.
In this recipe, bigger florets work better.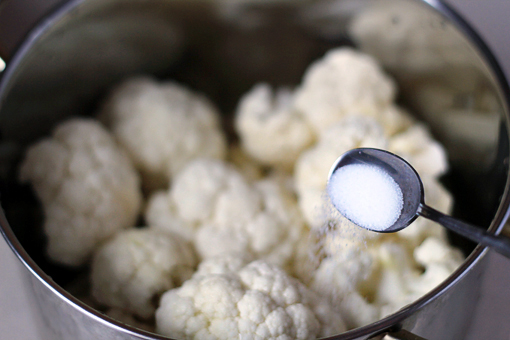 3. Rinse the florets under cold running water.
4. Then place them into a larger pot and add about 2 teaspoons of salt.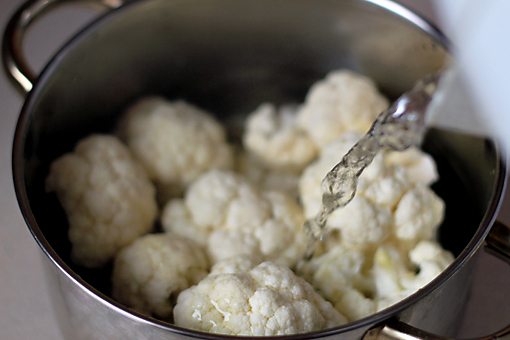 5. Pour in water – we need just enough to cover all the florets.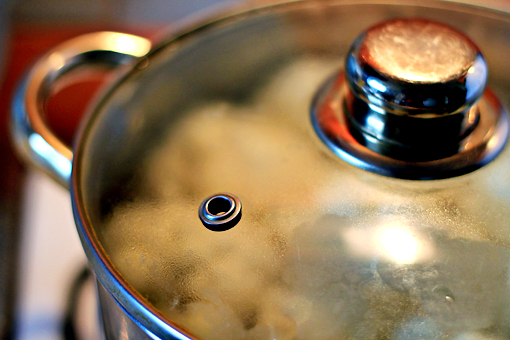 6. Cover the pot and place it over medium heat.
7. Bring to boil and let cook for about 15 minutes…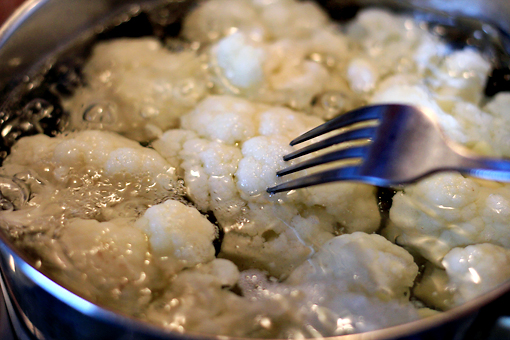 … or until tender when poked with a fork.
But not too tender. The florets should still be firm enough to hold the shape and shouldn't fall apart. If they get too tender then it's hard to work with them later.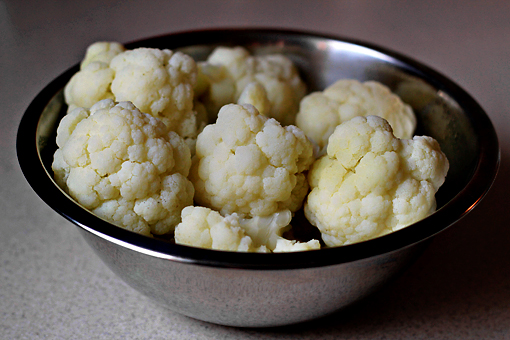 8. When the florets are cooked drain them and set aside.
9. Pour 1/4 cup (60 ml) of vegetable oil into a larger frying pan and preheat the oil over medium-low heat.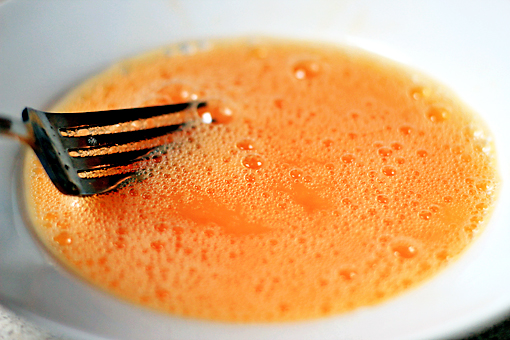 10. In a medium bowl, whisk the eggs lightly with about 1/2 teaspoon of salt.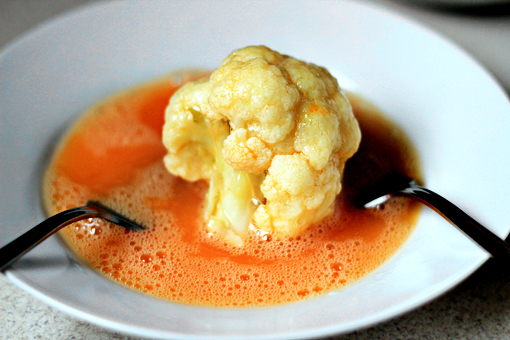 11. Working with one floret at a time, coat it with the egg.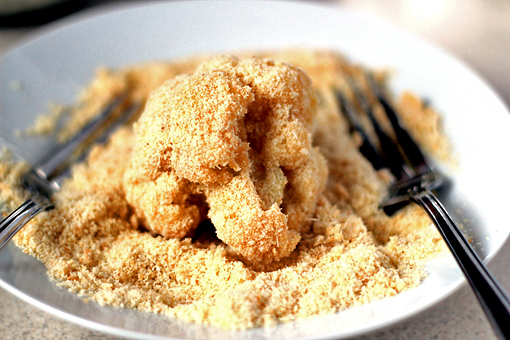 12. Then place the breadcrumbs in another bowl and roll the egg-covered floret in the breadcrumbs until nicely coated.
13. Repeat this process with all the remaining florets.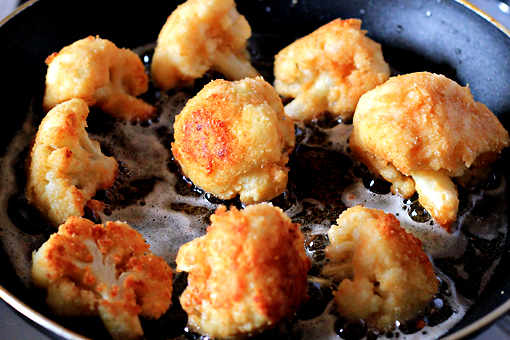 14. In batches, put the cauliflower in the preheated pan and fry it. Turn the florets so that they get golden-brown on all sides.
This process takes about 5 minutes.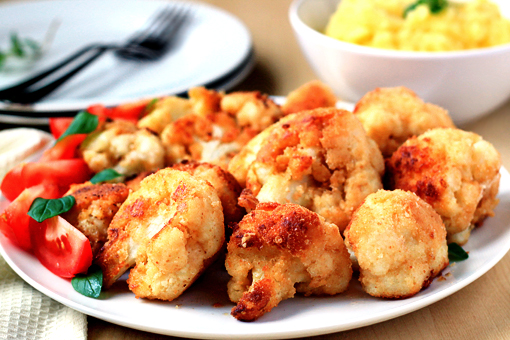 Serve as a side dish or as a main dish with mashed potatoes or rice.
Enjoy, dear friends!
This recipe yields 3-4 servings and it takes about one hour to prepare it.