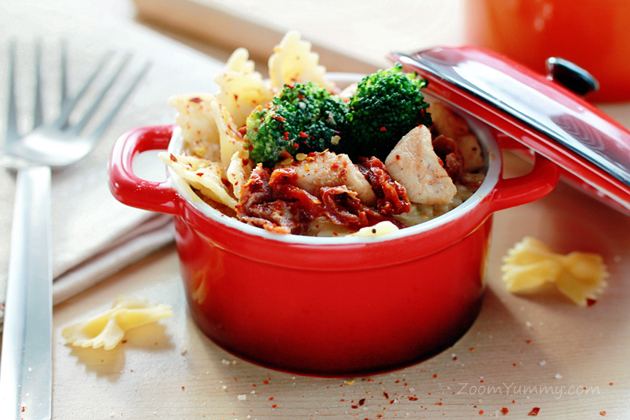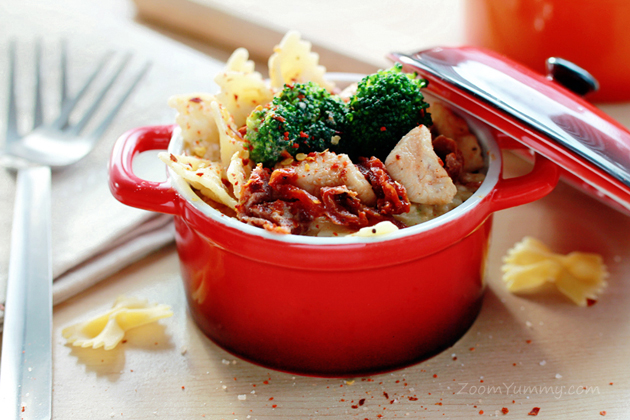 Are you on the lookout for quick and delicious weeknight dinner recipes? Then I can wholeheartedly recommend this pasta to you, dear friends.

This recipe only requires a couple minutes of your time and will reward you with an amazing, flavorful and satisfying result. Just imagine some really delicious creamy and cheesy sauce combined with flavorful chicken chunks, broccoli and sun dried tomatoes, all poured over your favorite kind of pasta. Sounds good, right?

I made this meal for our dinner a few days ago and I think that this recipe is definitely going to stay.

Here is how it can be prepared…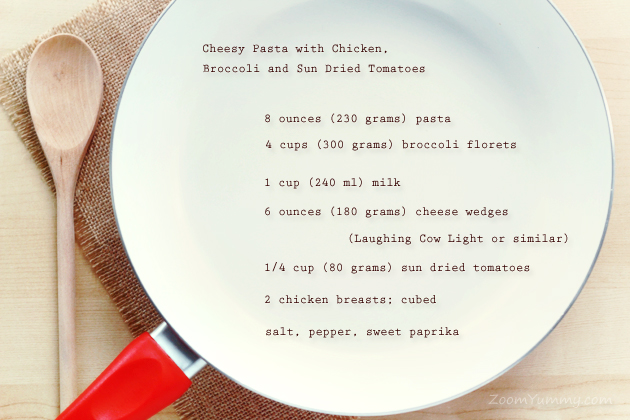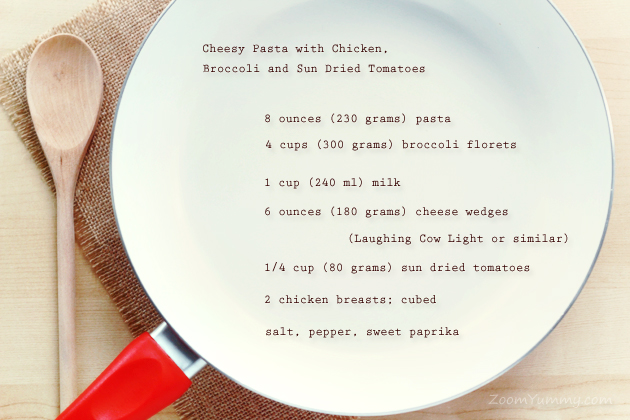 The ingredients…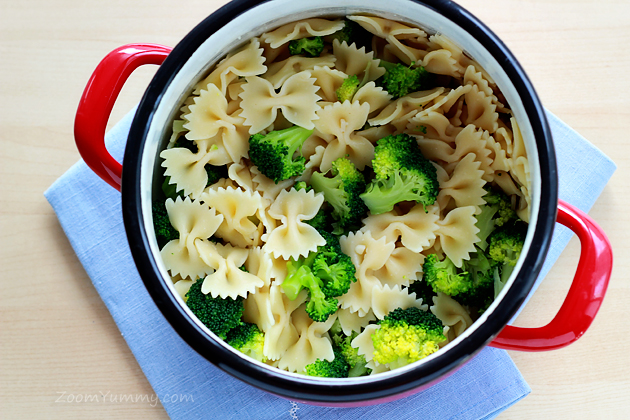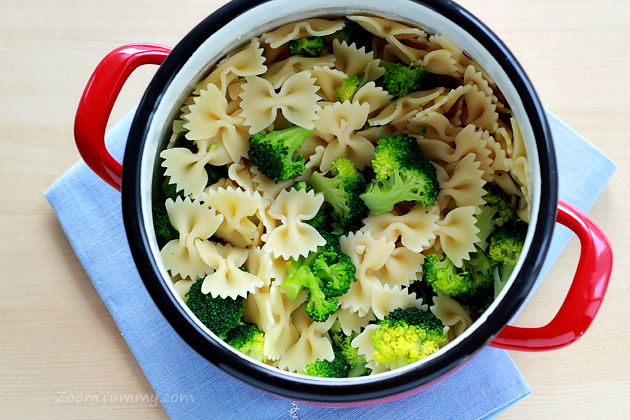 1. Cook the pasta according to the package instructions. Drain well.

2. Cook broccoli in salted water for about 5-7 minutes, until cooked but still crunchy. Drain well, reserving about 1/2 cup (120 ml) of the cooking water for the chicken.

3. Combine pasta and broccoli in one pot.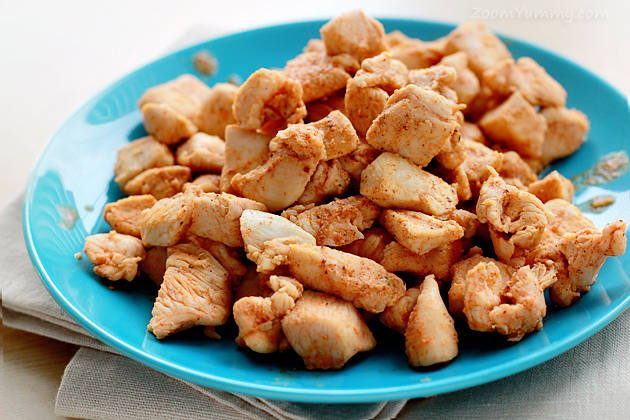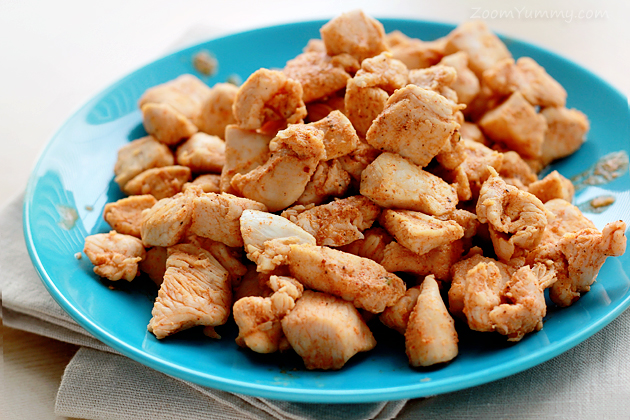 4. Cube the chicken breasts. Place the chicken chunks in a large pan. Add salt, pepper and sweet paprika to taste. Add the reserved broccoli water and cook until the chicken is well cooked through. Add to the pot with pasta and broccoli.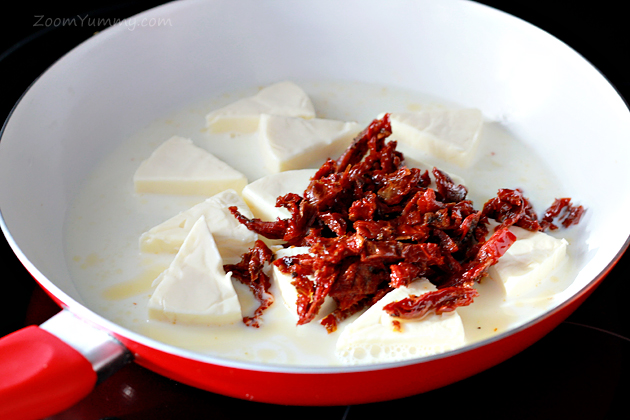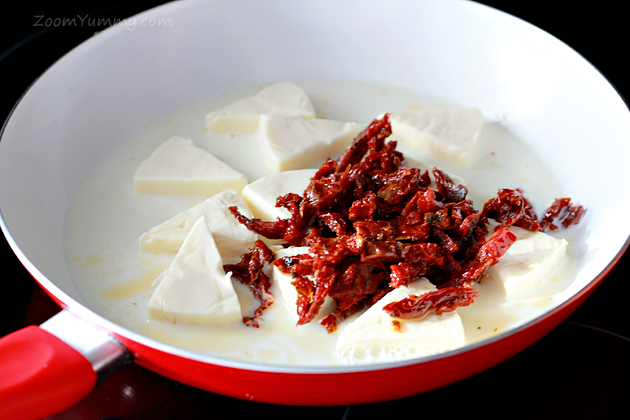 5. In a large pan, place the cheese wedges, milk and julienned (cut into strips) sun dried tomatoes. Cook, stirring often, until all gets combined and the cheese melts thoroughly. Add salt and pepper to taste.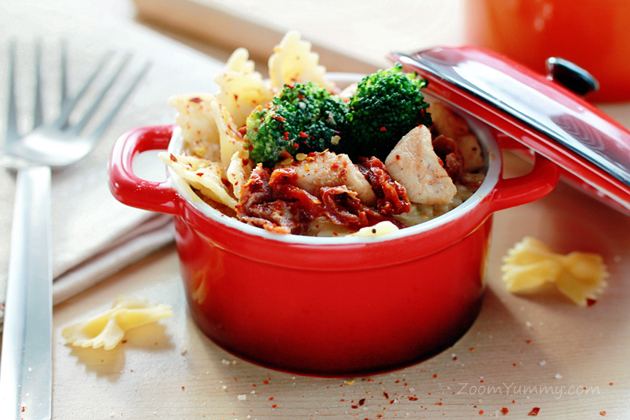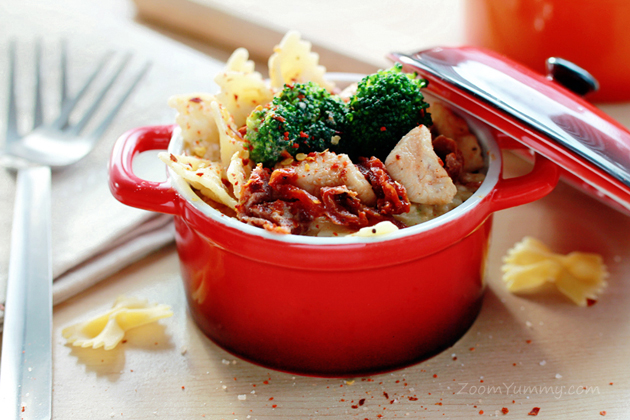 6. Pour the cheese sauce over the pasta, broccoli and cooked chicken chunks. Gently toss to combine.

Tastes best if served immediately!

Bon appetit!

(This yummy recipe was adapted from damndelicious.net. Yield: 4 servings.)