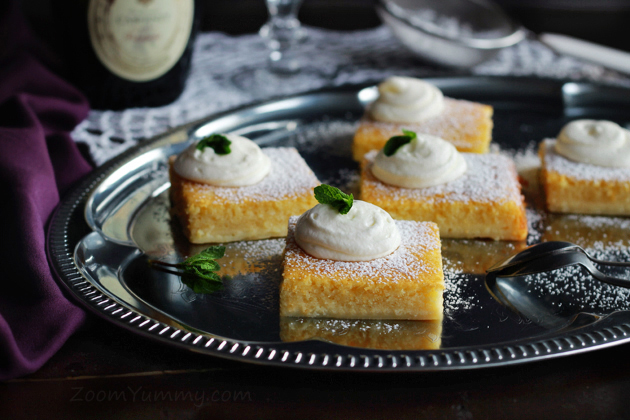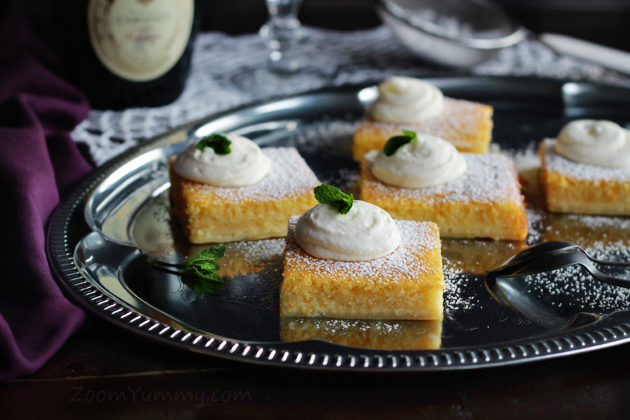 To all the custard lovers out there – I think you might really like this thing!

This delicious cake has a lovely and unusual custard-like texture, it has a not overly sweet yet luscious vanilla flavor and I am just sure it will satisfy a sweet tooth perfectly. In addition, it is really super-simple to prepare. Here is how …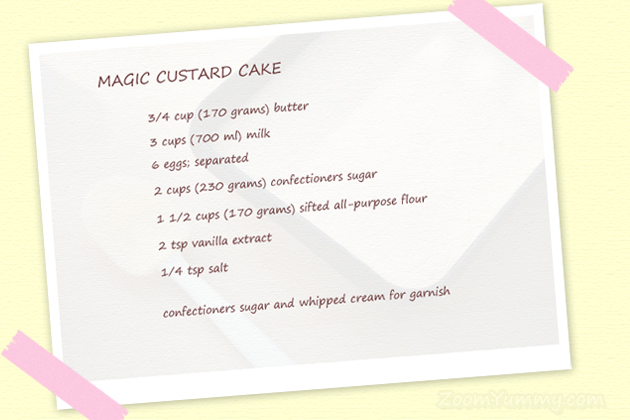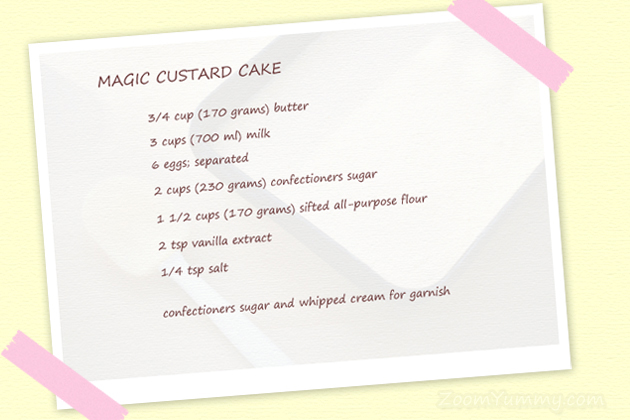 These are the ingredients that we need.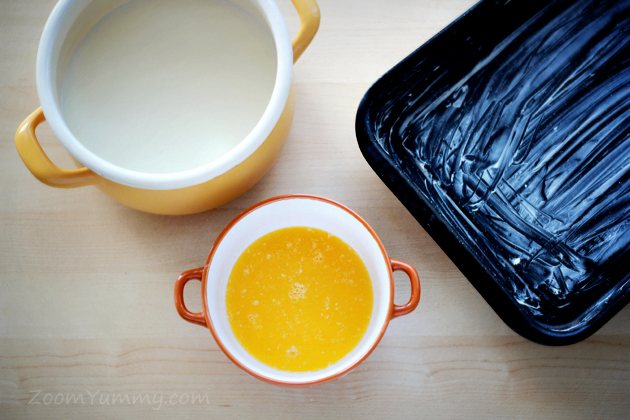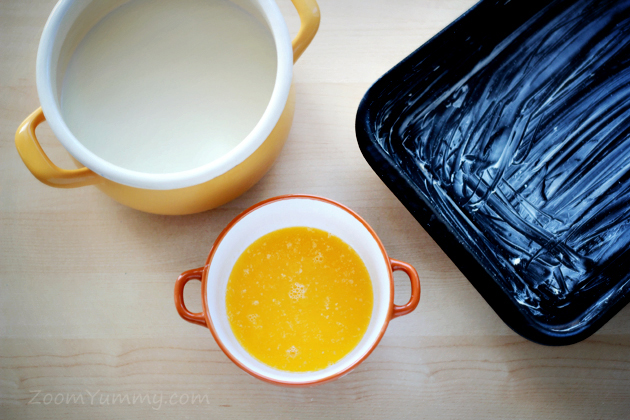 1. Preheat the oven to 325 °F (160 °C). Butter or grease a 11 x 7 x 2 inches
(28 x 18 x 5 cm) baking dish. If you want your cake to be taller than mine, you can use a smaller baking dish.

2. Melt the butter and set aside to slightly cool. Warm the milk to lukewarm temperature and set aside as well.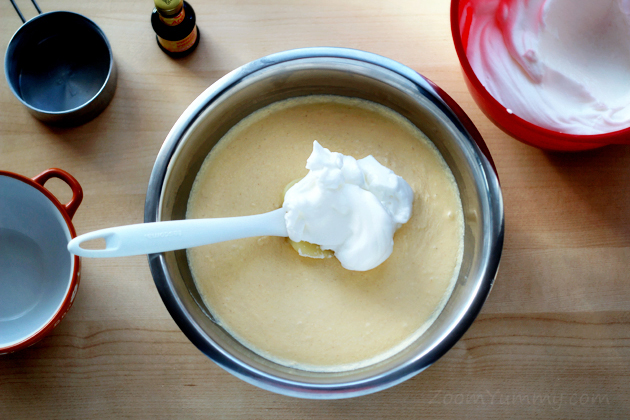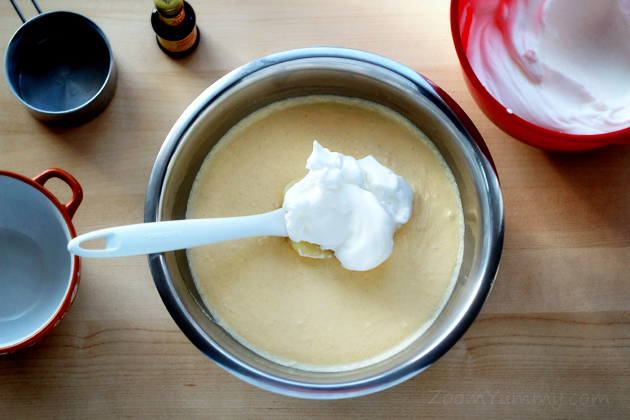 3. Whip the egg whites to stiff peaks.

4. Beat the egg yolks and sugar until very pale in color. Mix in the melted butter just until evenly incorporated.

5. Mix in the flour until evenly incorporated. Do not overmix.

6. Slowly beat in the milk and vanilla extract until everything is well mixed.

With the addition of milk, the batter gets very liquidy. To avoid too much splattering, you can hand whip the batter at this point rather than use your stand mixer.

7. Fold in the whipped egg whites. Gently mix until there are no big chunks.

The batter will appear rather curd-like, but that is perfectly alright.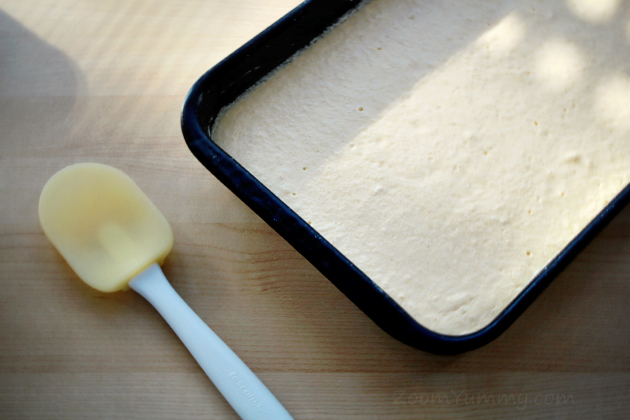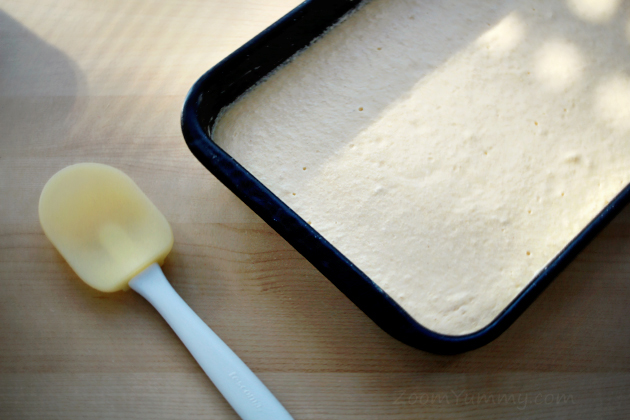 8. Pour the batter into the prepared pan and bake for 45-60 minutes or until the top is golden.

9. Allow you cake to cool completely before cutting. Refrigerate for a couple of hours if possible.

10. To serve, dust with confectioners sugar and garnish with sweetened whipped cream.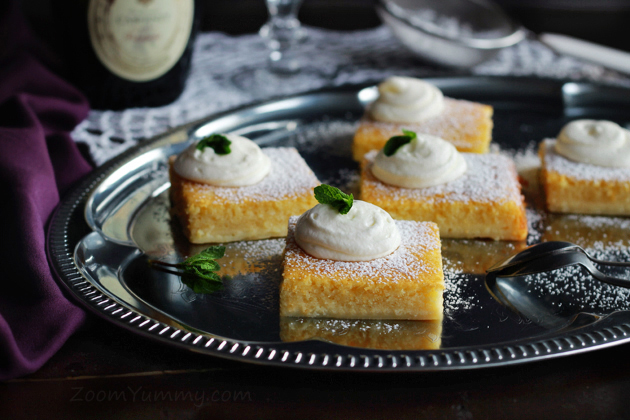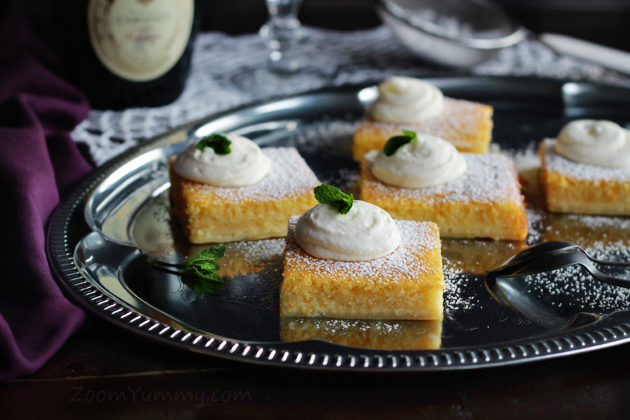 Enjoy!

With love,
Petra

(This lovely recipe was adapted from whiteonricecouple.com. Yield: One 11 x 7 inches/28 x 18 cm pan. Store in the fridge.)