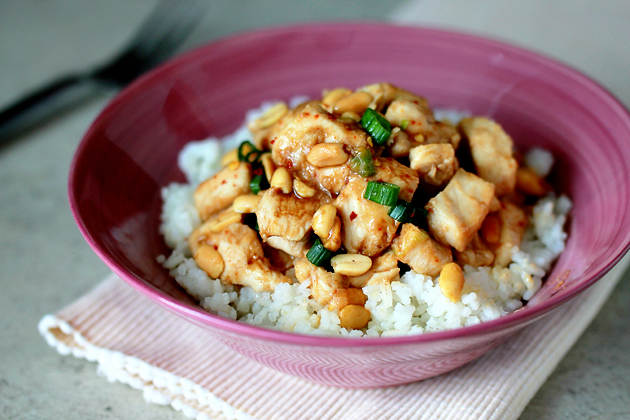 Kung Pao has been one of my favorite chicken recipes ever since I can remember.

When I found this finger-licking recipe from Bobby (blogchef.net), I immediately knew my fate was sealed. It looked so delicious I needed to prepare it as soon as possible.

Here's how Bobby himself describes this recipe: 'Kung Pao chicken first originated in central-western China and has become very popular in the United States. This is the westernized version of kung pao chicken consisting of wok fried chicken pieces, roasted peanuts, scallions and a spicy sauce. For those of you that have been waiting for a Chinese chicken recipe that doesn't use a deep fryer – this is it.'

And here's the process in more details…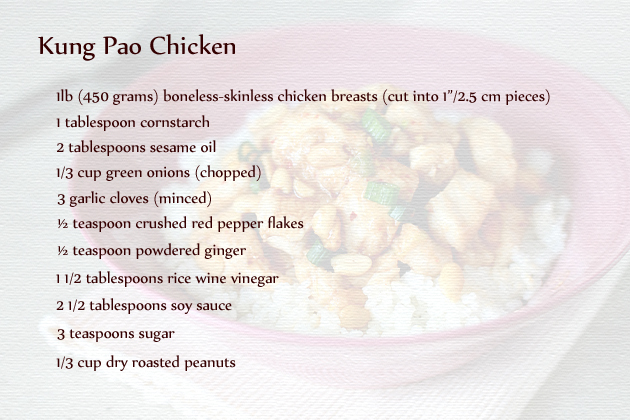 Here's all that we need.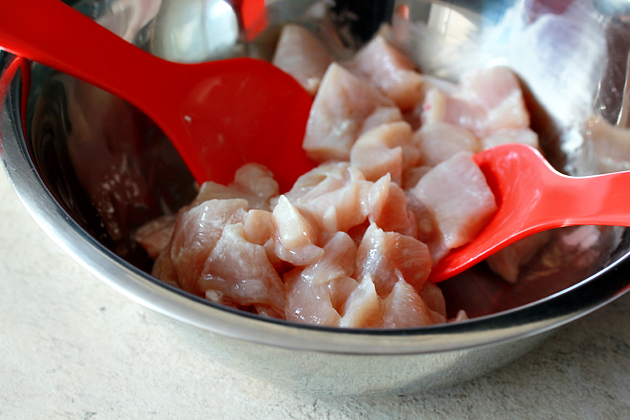 1. To make your Kung Pao Chicken, combine the chicken and cornstarch in a bowl and toss to coat.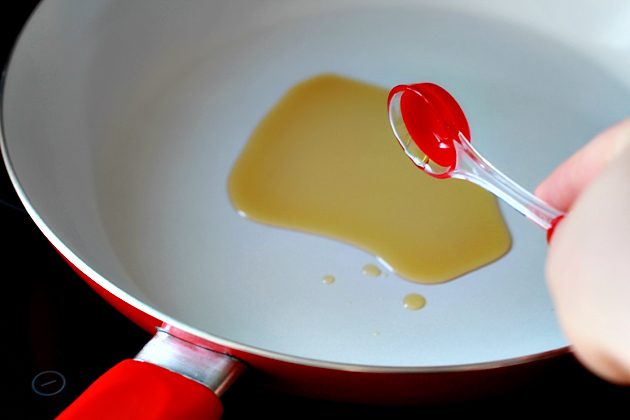 2. Heat the sesame oil in a wok or pan over medium heat.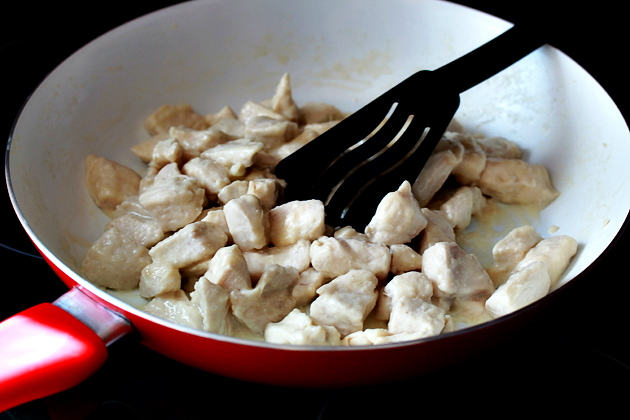 3. Add the chicken and stir fry 7-9 minutes or until no longer pink inside.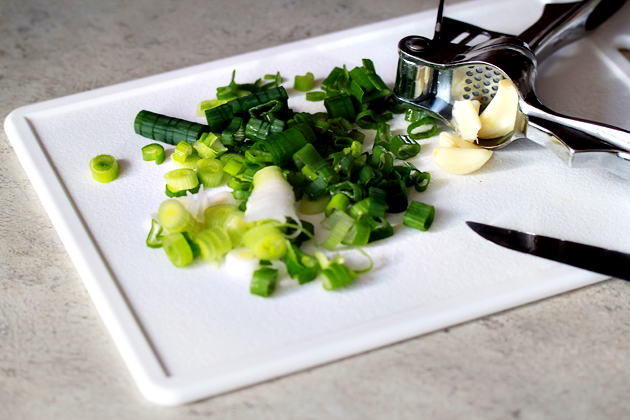 4. Chop the green onions and mince the garlic cloves.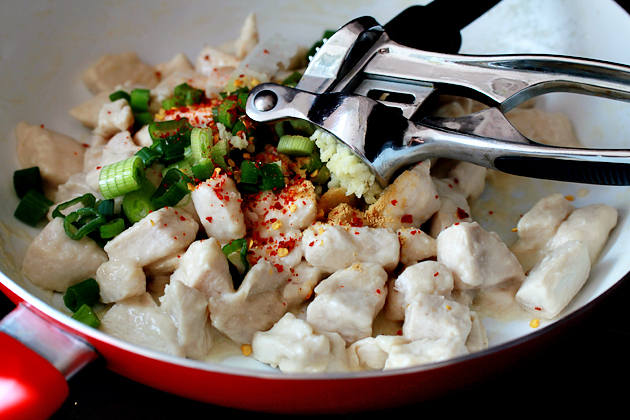 5. Add the green onions, garlic, red pepper flakes and powdered ginger to the wok or pan and stir fry for about 30 seconds.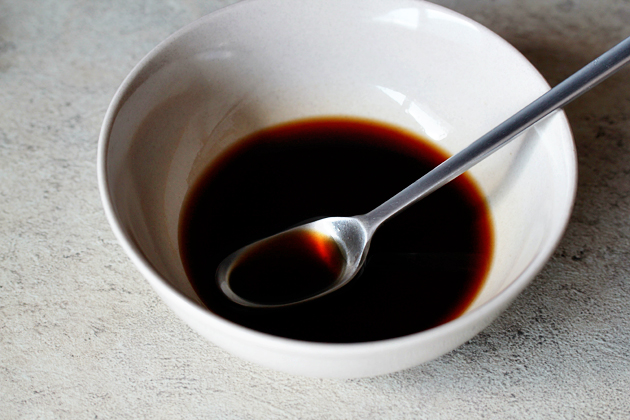 6. Combine the vinegar, soy sauce and sugar in a small bowl. Mix well.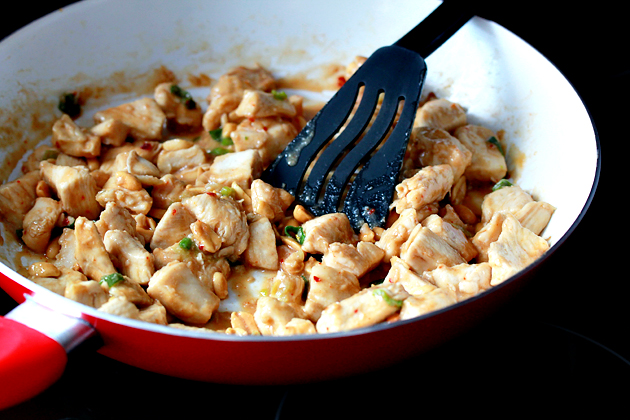 7. Add the sauce to the wok or pan.

8. Stir in roasted peanuts. Heat thoroughly.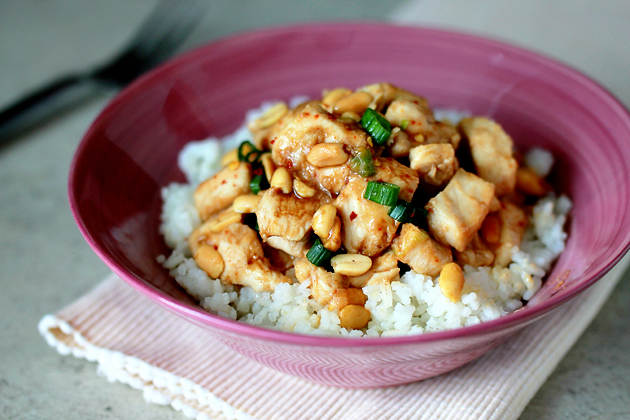 9. Top with additional green onions if desired and serve over white rice.

Enjoy!

With love,
Petra

(This recipe was adapted from blogchef.net.)