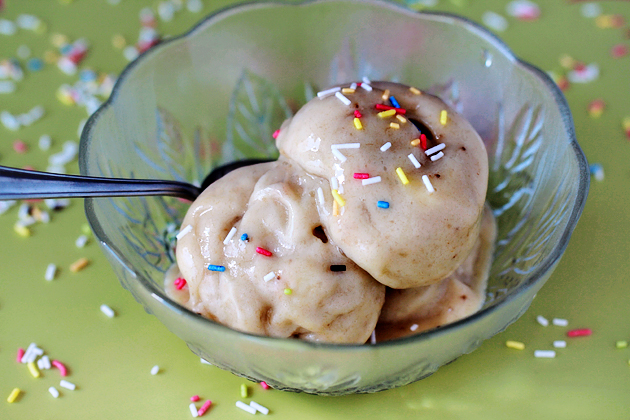 Oh yes, it is true.

It really is possible to make the most delicious creamy ice cream using just one ingredient.

Do you wonder what the name of that magical ingredient might be?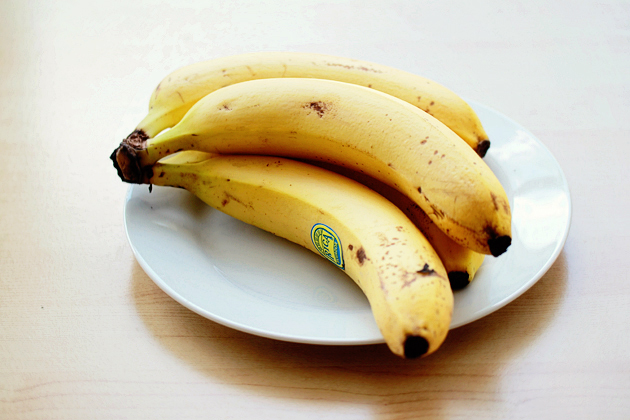 It's bananas!

Ripe, sweet, delicious bananas.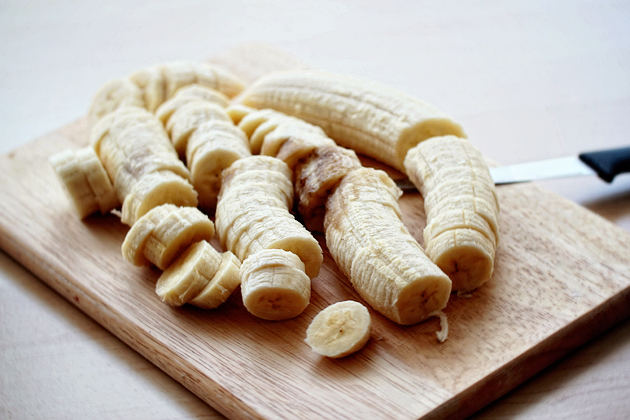 1. To make the ice cream, peel the bananas and cut them into small pieces.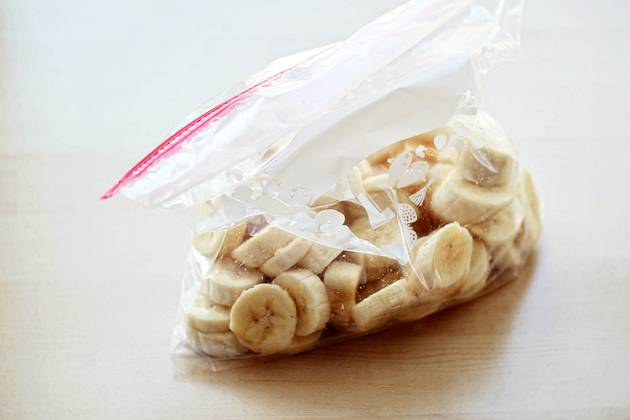 2. Place them in a Ziploc bag or in a freezer-friendly container.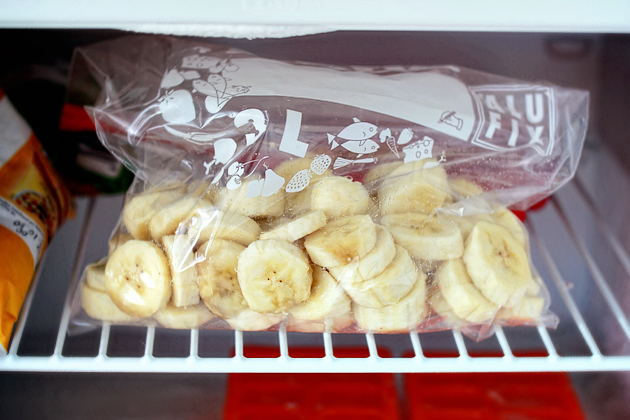 3. Then freeze them for about 3-4 hours. The point is that they should be very cold and firm, but not rock-hard, as I found out.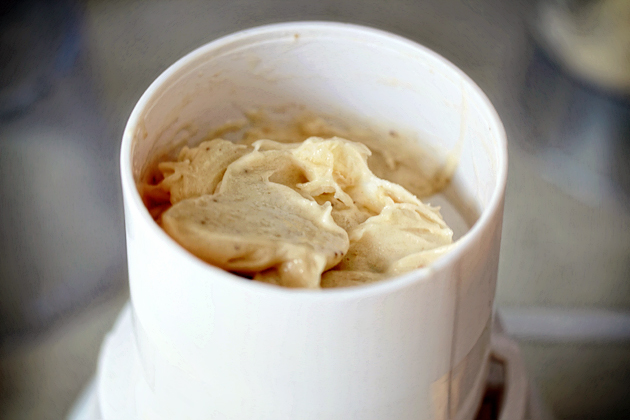 4. And finally just blend them in small batches, scraping down the bowl frequently.

Since my banana slices were very hard, my blender was refusing to do the job and I ended up using my grinder.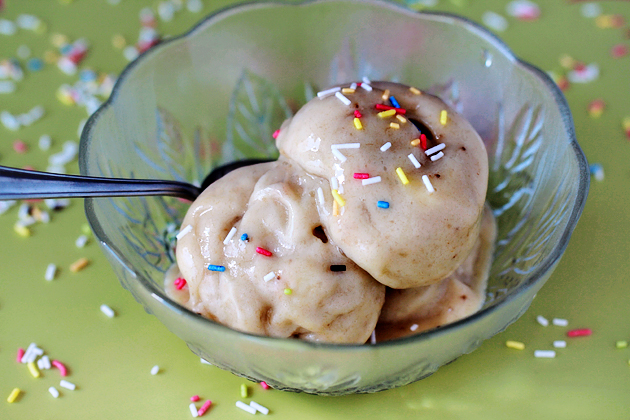 And here it is – the easiest and creamiest ice cream ever.

Yummy!

Hm, I think I already know what my favorite treat this coming summer will be.

Enjoy, dear friends!

Love,
Petra

(This recipe was adapted from thekitchn.com.)