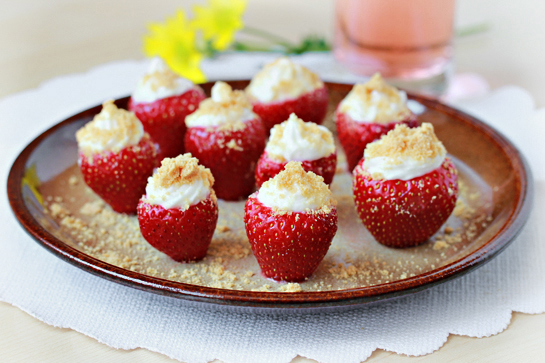 Yum!
Yummy, yummy.
Yuuum!
This is actually what stayed in my head after tasting these delicious cheesecake filled strawberries. And I think that it pretty much sums up what this whole experience was about… just PURE YUM!
You  SO have to try this!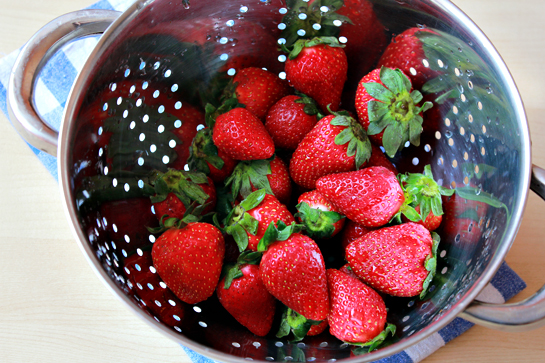 I can assure you that preparing this lovely summer treat is ultra-simple.
All you need is about 2 pounds (1 kg) larger fresh strawberries, 8 ounce package (250 grams) cream cheese (softened), 4 tablespoons powdered sugar (depending on how sweet you want the filling), 1 teaspoon vanilla extract and about 1 ounce (30 grams) graham cracker (or butter cookie) crumbs.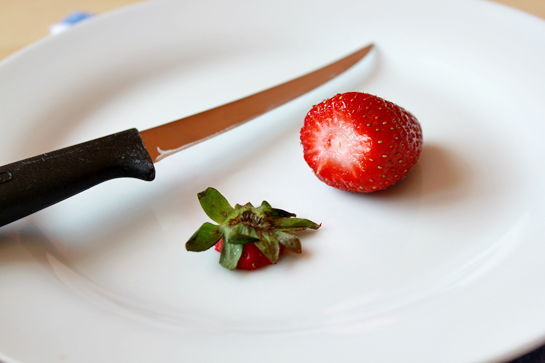 1. To assemble, first rinse the fruit and cut around the top of each strawberry.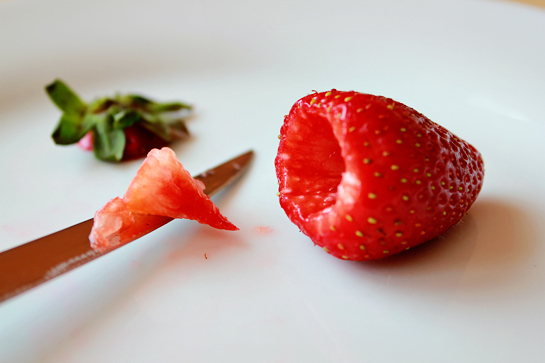 2. Remove the top and clean out inside with a paring knife.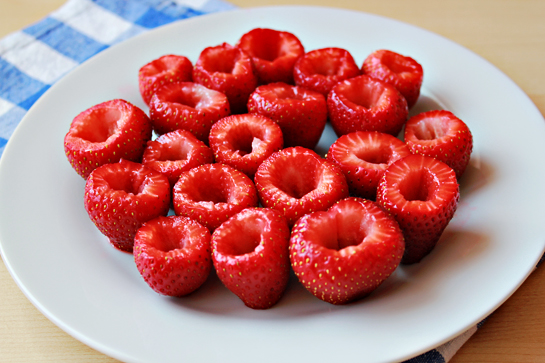 If you want to stand your strawberries upright (like in the picture) slice a bit off the bottom.
Don't they just look cute already?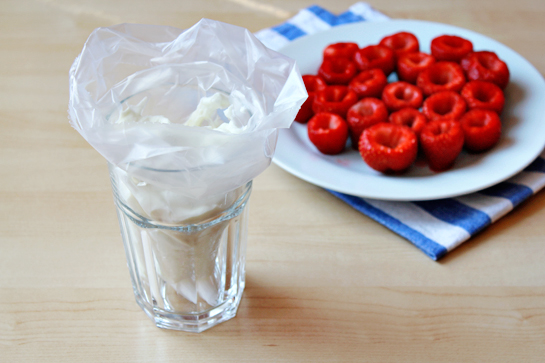 3. Next, in a medium bowl, combine the cream cheese, sugar and vanilla.
4. Add the cream cheese mixture to a piping bag…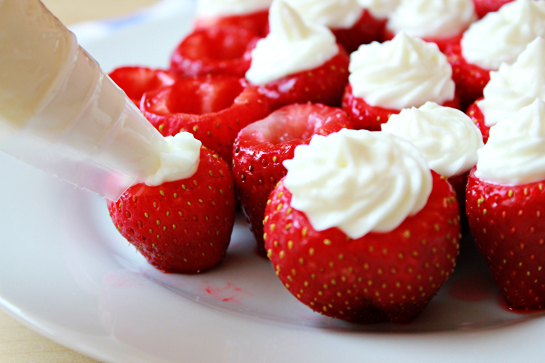 5. … and fill the strawberries.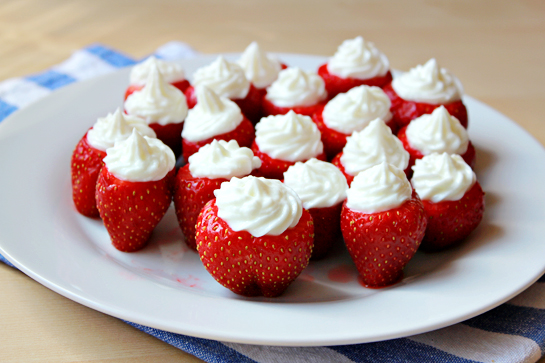 Aaah!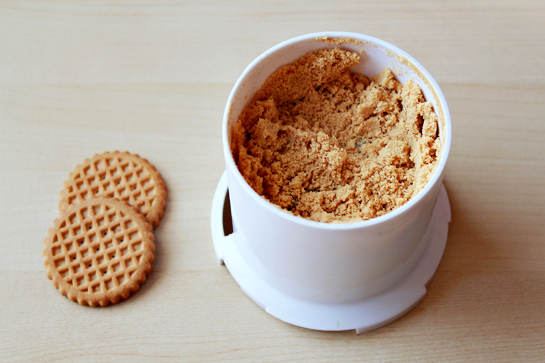 6. Now pulse the graham crackers (or other cookies of your choice) in the food processor until crumbs form.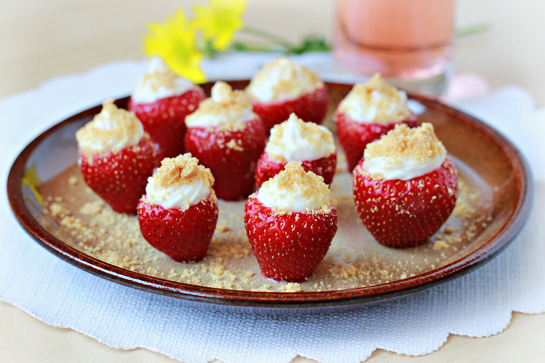 7. And sprinkle the crumbs over the filling.
Another alternative is to dip the top in the crumbs. The choice is yours.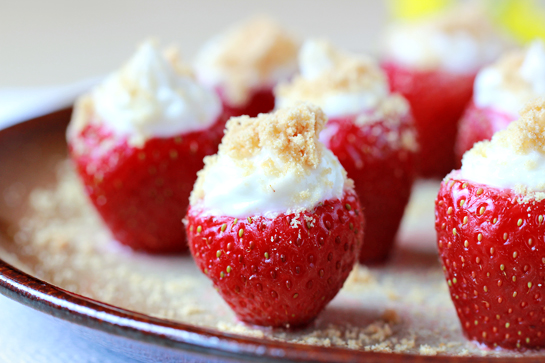 For some reason, I can perfectly imagine caramel sauce stepping into the game here. Or is it chocolate sauce? What do you think?
Enjoy!
Love,
Petra
(The recipe was adapted from nutmegnanny.com.)