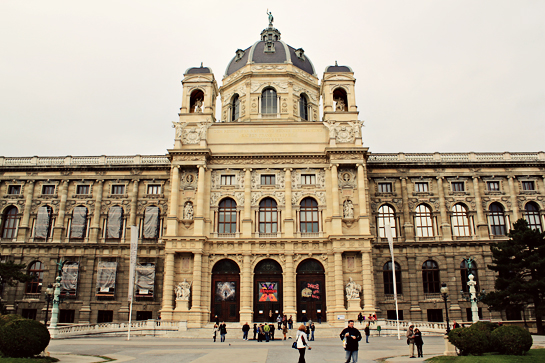 Last weekend me and my boyfriend thought it was the best time to go and visit one of Vienna's many museums.
So we chose the Nature Museum, and we were glad we did.
Would you like to see what we saw?
Just have a look, you are invited…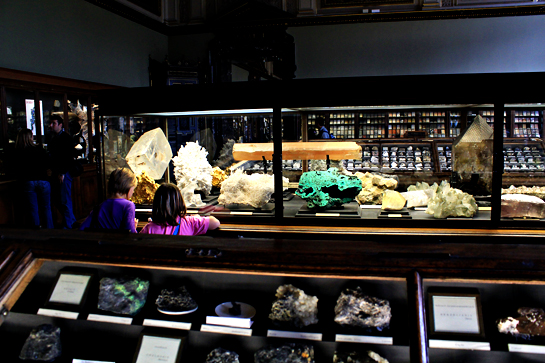 We started with stones – the most basic representation of elements – and slowly we proceeded towards  more complex organisms.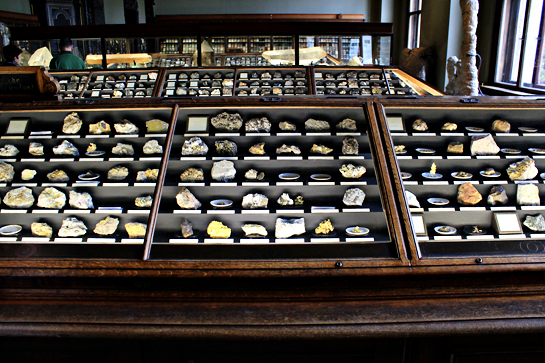 Scientific explanation of the picture above: 'This is a lot of stones, ladies and gentlemen'.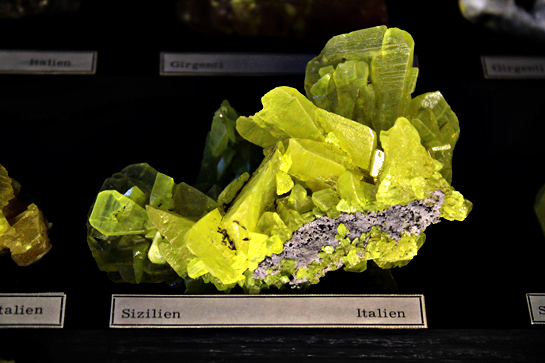 This stone is especially nice. I just love the vivid color.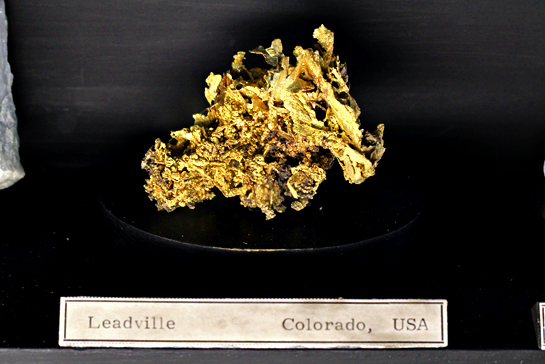 Gold. It is great to see it in its natural form.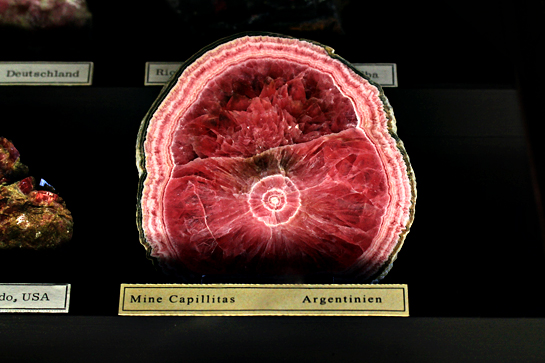 A wonderful pink stone. So ordinary on the outside, yet so outstanding inside.
I hope you are enjoying my very scientific terms so far.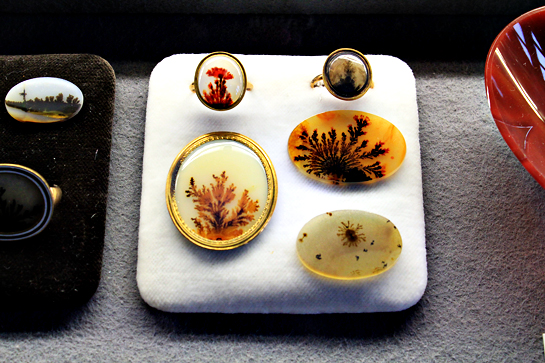 Precious stones.
Pretty.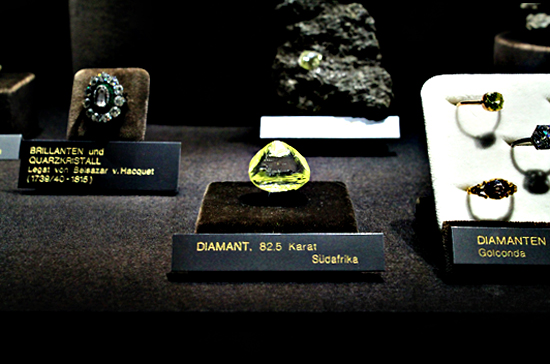 Girl's best friends, the diamonds, aren't they?
Me like these very much.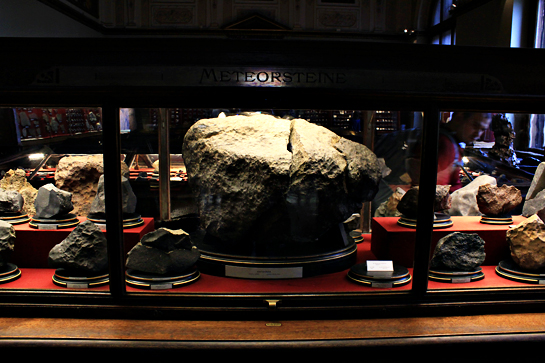 Meteorites.
A whole chamber was filled with big and small pieces of these.
So impressive.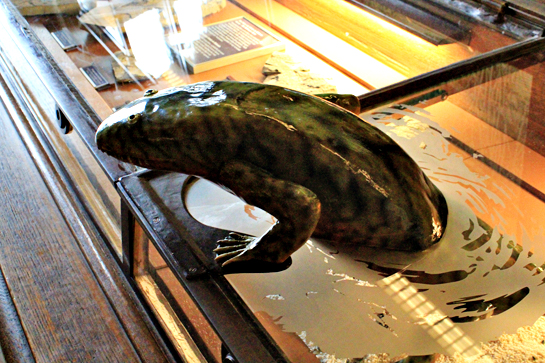 Another Petra's elaborate scientific explanation: 'This is a very old animal trying to escape for a comic effect'.
Side note: My legs were starting to hurt a lot at this phase and the animals around me were suspiciously starting to look like cups of steaming coffee.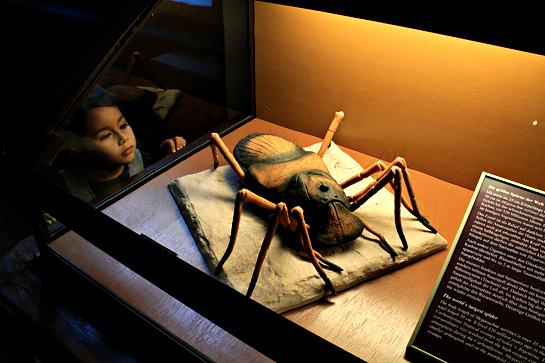 Anyhow, I've also learned that many, many years ago spiders were this big.
Like for realz.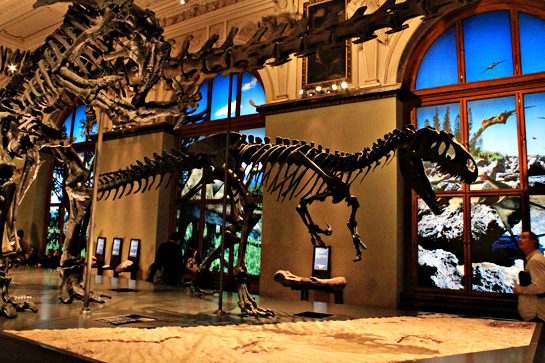 Dinosaurs.
Even in my wildest dreams did I not imagine them being sooo big.
They are huge.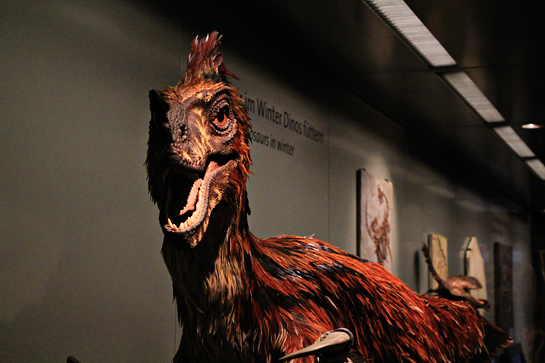 Big ancient bird.
Looks friendly, doesn't it? They would make great pets, I guess.
At this point we decided to really go for the coffee and leave the rest of the museum for our future visit. So there are exactly seven gazillion objects waiting there patiently for us to see them. And I am thankful for their patience.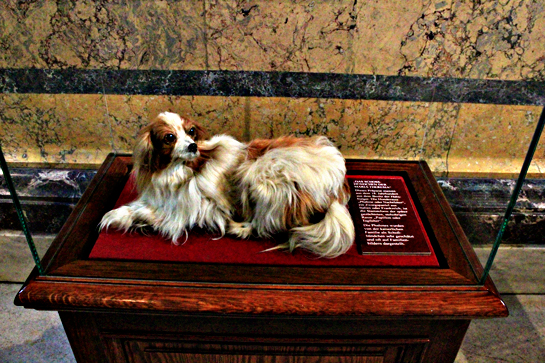 As we were walking out, this little fella had caught our attention.
Would you like to know what we learned about him?
He is about 250 years old.
Wow! Right?
He belonged to one of the most important Austrian rulers – Maria Theresa.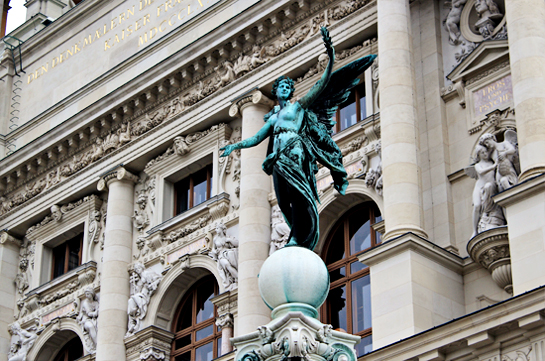 Though we were only able to see about half of this museum's objects, we loved it a lot.
We actually loved it so much that we've decided to see next amazing Vienna's museum, the Art Museum, in the near future.
I will definitely share the nicest pictures here with you as soon as I have them.
With love,
Petra