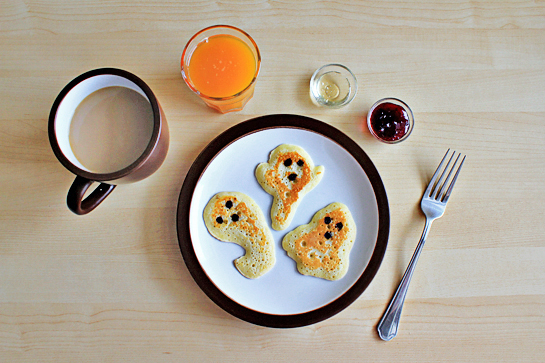 I have a tiny little idea for you.
What about making this BOOtiful time of year even more spooky and special with some ghost shaped pancakes?
We had an army of these for breakfast today, and they have totally and completely made our day.
Whether you'll serve them to little ones or those who are a bit older, I am sure they will all love them a lot.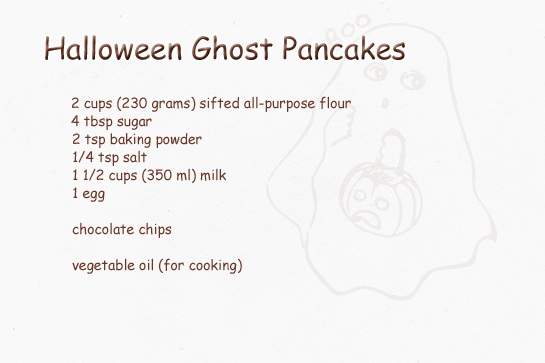 To make your ghost shaped pancakes, you will only need some pancake batter (or the one that is your favorite) and a few chocolate chips.
It is that easy.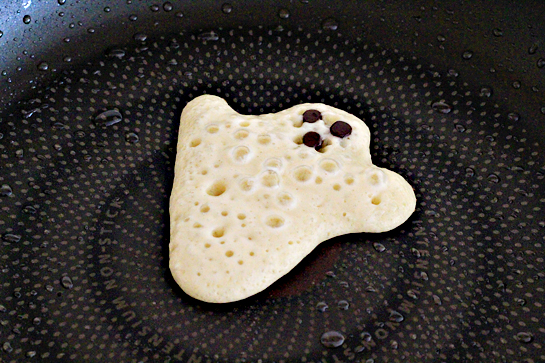 1. First, in a larger bowl, mix the flour, sugar, baking powder, salt, milk, and egg until there are no lumps.
2. Oil a pan or skillet and place it over medium-high heat.
3. Spread the pancake batter in blobs on the pan, 1 1/2 tablespoons of batter at a time. Do not worry too much about the shapes, just make sure they aren't circles.
4. Place two chocolate chips, pointy side down, on the pancakes for eyes and another chocolate chip for the mouth.
5. Cook until bubbles form.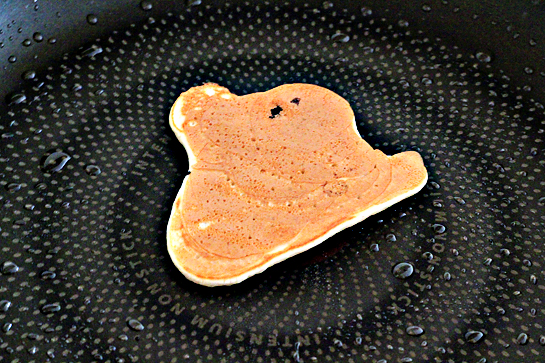 6. Then flip the pancake and cook for an additional 30 seconds – 1 minute on the other side.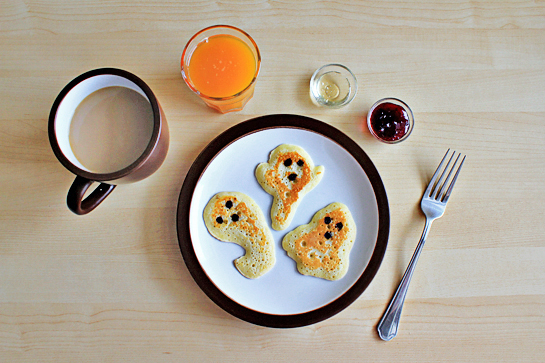 These pancakes are so much fun to make and, surprisingly, they somehow taste even better that the usual ones. I think it might be caused by the cute factor in them.
Enjoy, dear friends!
(This recipe was inspired by GourmetMomOnTheGo.com. The recipe yields a whole army of ghosts – I made about 35.)