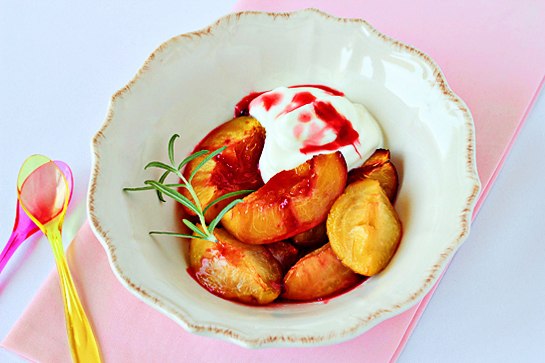 This very simple recipe uses wonderful summer fruit and turns it into a lush and flavorful treat.
To prepare it, you can use nectarines, plums, peaches, or apricots.
The fruit is roasted with sugar and butter.
Yum, right?
And the whole thing even gets infused with an amazing scent and flavor that rosemary definitely gives.
Pure elegance!
If you want to amaze your guests, or if you simply want to amaze yourself, just go on and make it.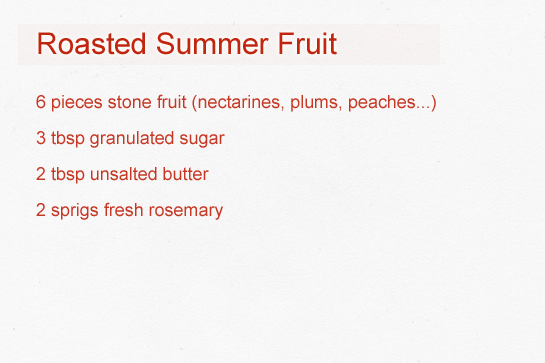 Here's what we need.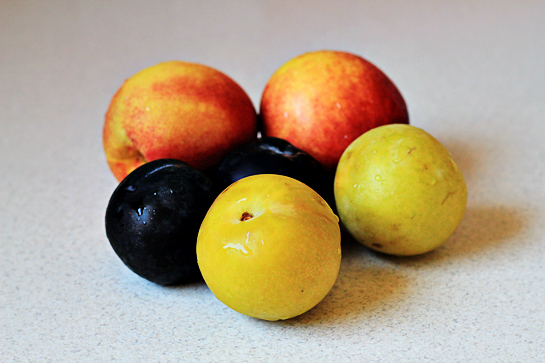 To make my version of this recipe, I used nectarines, dark plums, and yellow plums.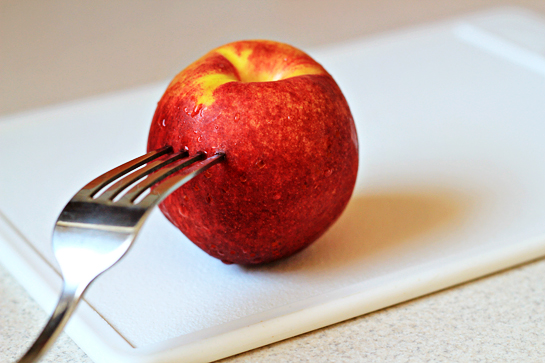 1. To begin, preheat the oven to 400 °F (200 °C).
2. The next thing you want to do is to prick holes into the skin. That will help prevent the skin from peeling off the fruit.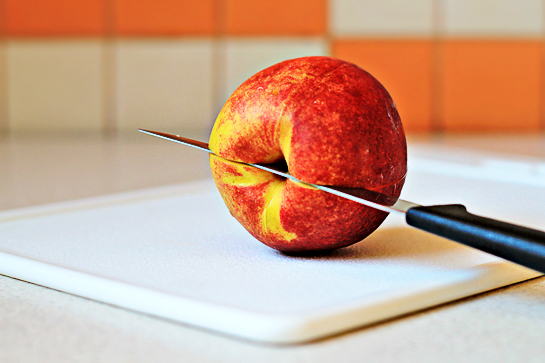 3. Halve the fruit.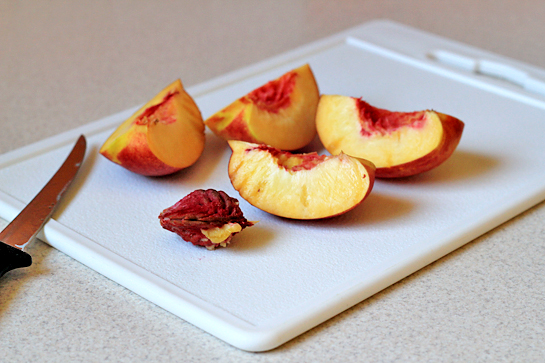 4. Remove the pit and then cut each half in half again.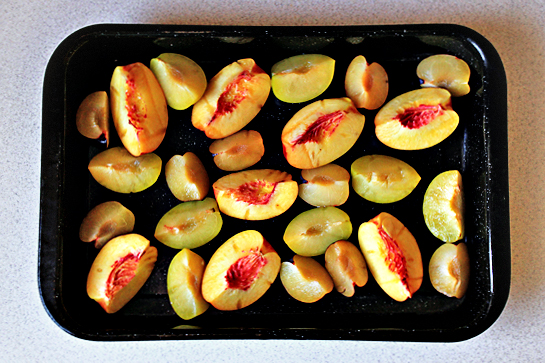 5. Scatter all your fruit in a roasting pan.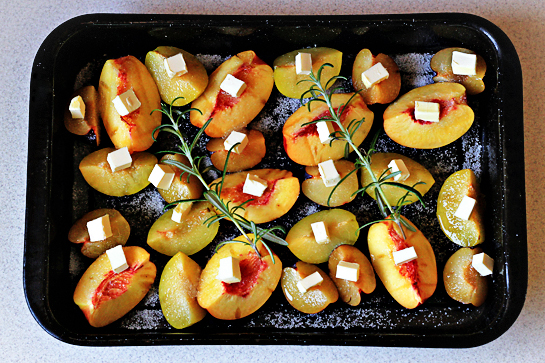 6. Sprinkle with sugar.
You can use more sugar if your fruit is slightly under-ripe.
7. Cube the butter and distribute it over the fruit.
8. Add the rosemary.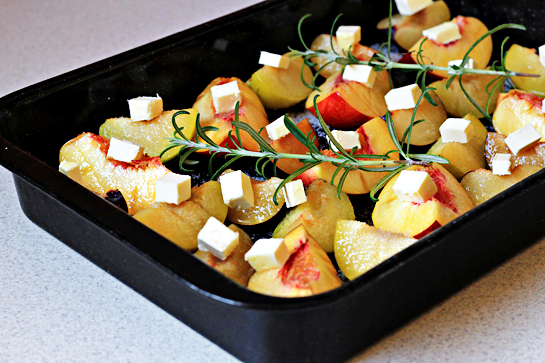 9. And roast at 400 °F (200 °C) for about 15-20 minutes…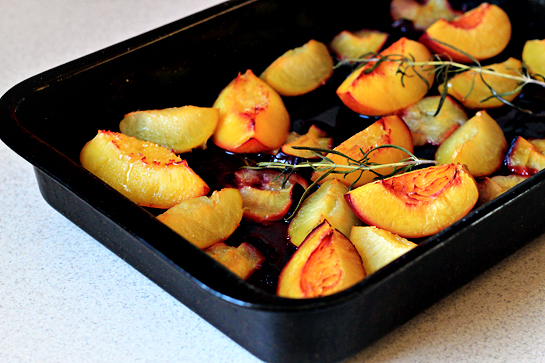 … or until fork tender.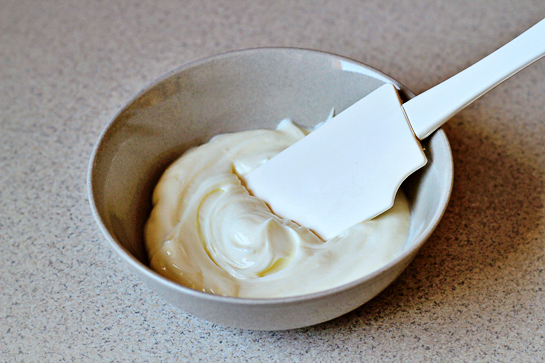 10. Serve your roasted fruit warm over vanilla ice cream, or – as I did – over a wonderful cream cheese mixture.
To prepare the cream cheese mixture, simply combine about 1 cup (250 grams) low fat cream cheese with about 4-5 tbsp powdered sugar and about 1/2 tsp vanilla extract.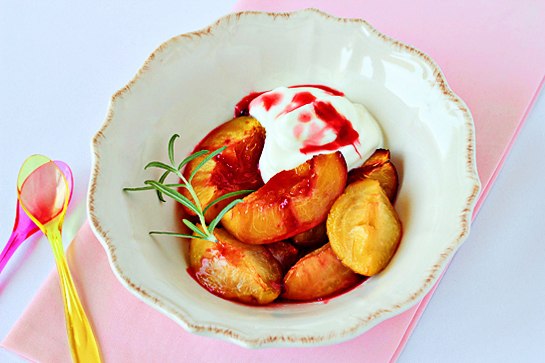 And be sure to use all those luscious juices that you can find on the bottom of the roasting pan.
Enjoy, dear friends!
I am sure you will like this.
Love,
Petra
(This wonderful recipe was adapted from marthastewart.com. It serves 3-4 people).