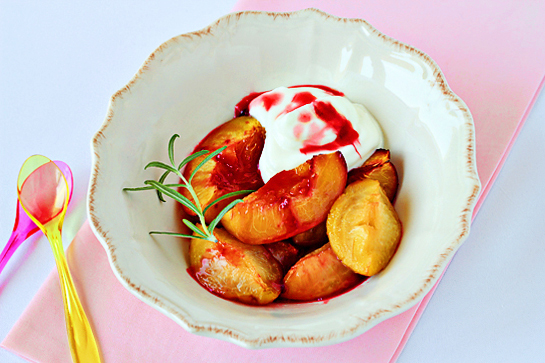 This very simple recipe uses wonderful summer fruit and turns it into a lush and flavorful treat.
To prepare it, you can use nectarines, plums, peaches, or apricots.
The fruit is roasted with sugar and butter.
Yum, right?
And the whole thing even gets infused with an amazing scent and flavor that rosemary definitely gives.
Pure elegance!
If you want to amaze your guests, or if you simply want to amaze yourself, just go on and make it.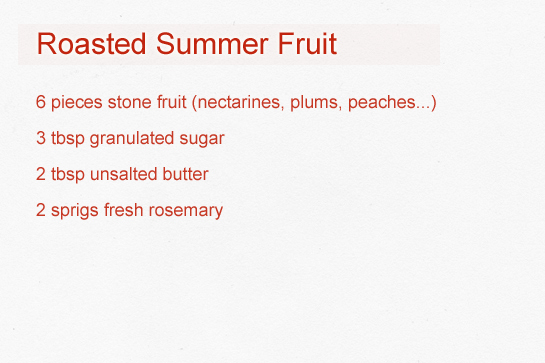 Here's what we need.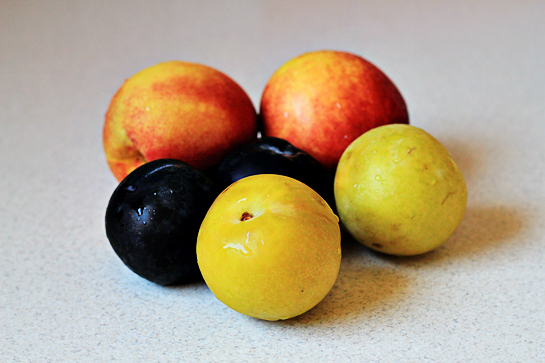 To make my version of this recipe, I used nectarines, dark plums, and yellow plums.