We visited Vienna yesterday.
With it's romance, history, and elegance, Vienna holds a very special place in my heart.
It is just adorable.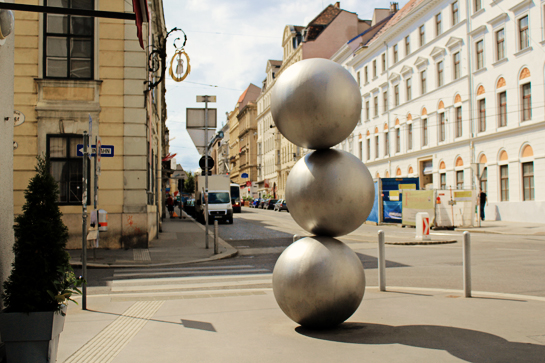 These balls marked the beginning of our exciting stroll.
That is a good sign!
Or is it?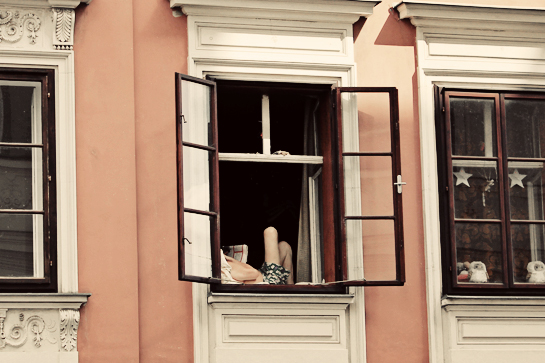 The atmosphere was very leisurely.
It was a bank holiday in Austria.
And a national sudoku day also, I guess.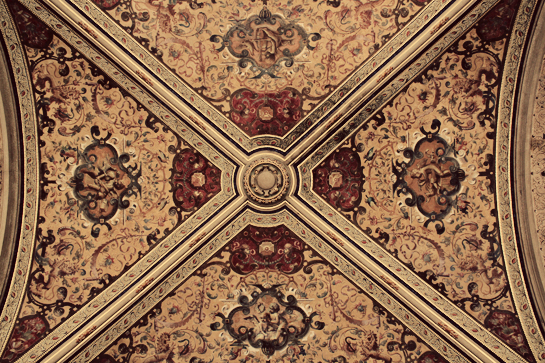 This is what you can find above your head when you are walking down a regular pavement.
What first appears regular often turns out being extraordinary in Vienna.
Art overload.
Amazing!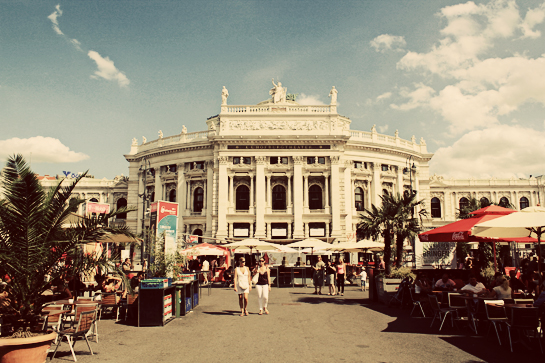 Oh, how I love the buildings there.
If you ever think of preserving history, think Vienna.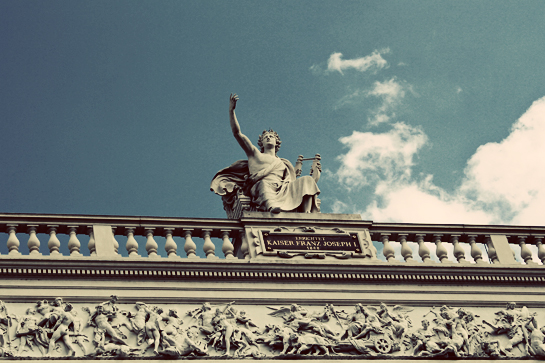 Has anyone ever counted how many statues Vienna has to offer?
It would take a lot of men and a huge calculator to do so.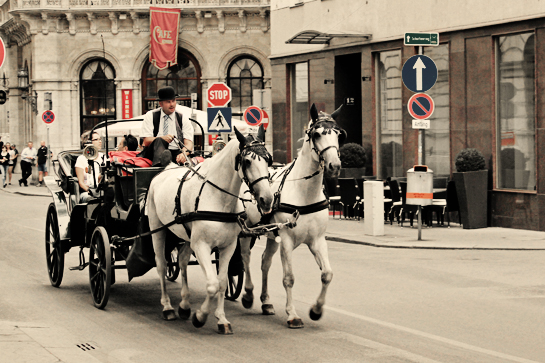 Horse taxi.
The horses look so majestic.
It's such a pleasure to watch them.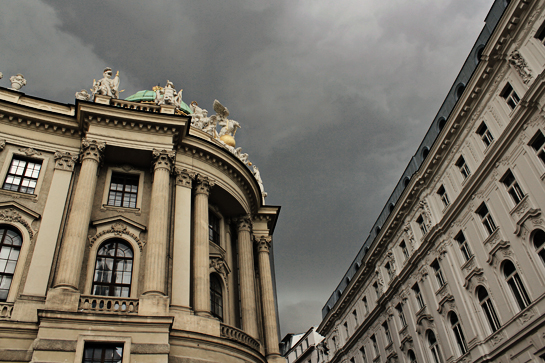 Then, out of a clear blue sky (literally!), this happened. It started pouring like nobody's business.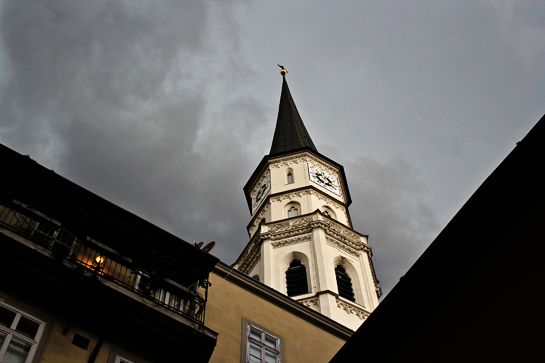 But you know what? Even running along 20 roads and streets to your car is so romantic in Vienna.
Even if you know you have two brand new umbrellas in the trunk of your car that you have put there just a few days ago.
But don't worry about us, we had two spare dry T-shirts and a steaming flask full of coffee waiting for us in the car. Because, yeah, we are strange that way.