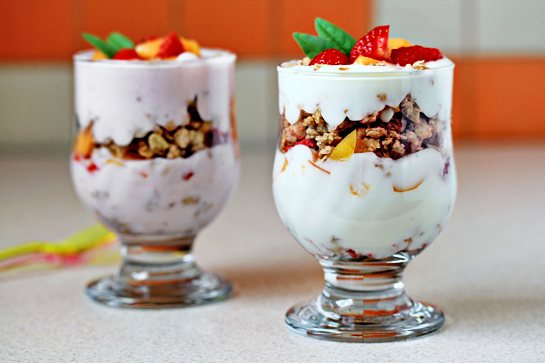 It's the first day of summer today!
Yay!
To celebrate this very special day, I decided to prepare a fresh, healthy, and refreshing recipe for you.
It's Fruit and Yogurt Parfaits – a healthier and simpler version of these delicious and unforgettable Strawberry Cheesecake Parfaits.
Here are the details, step-by-step…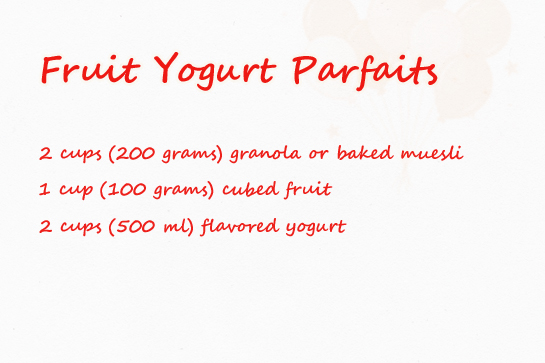 These are the ingredients.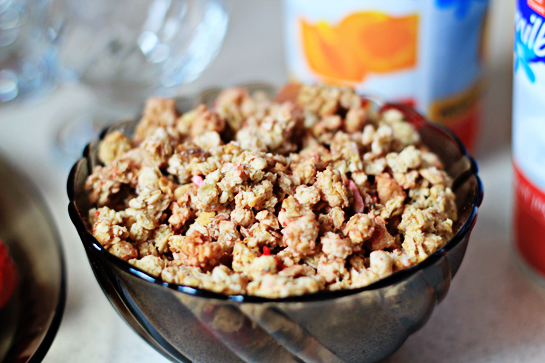 1. First, we need 2 cups (200 grams) of granola.
You can use baked muesli instead.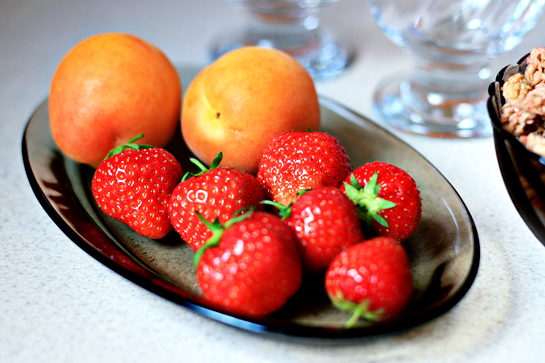 2. Then we need fresh fruit.
About 1 cup (100 grams) when cubed.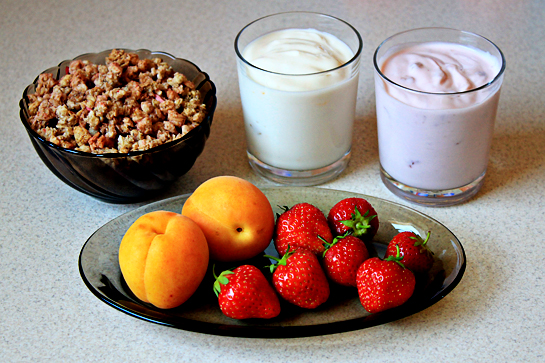 3. And then there's flavored yogurt.
We will use about 2 cups (500 ml) of that.
I used strawberry and apricot flavors because I love those the most.
And this is all.
It's this simple.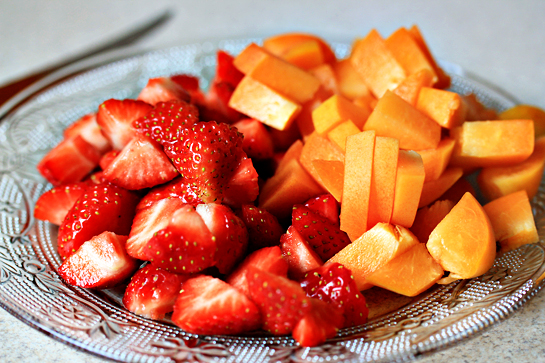 4. Rinse the fruit under cold running water thoroughly. Using a paper towel, pat it dry.
5. Cut the fruit into cute little cubes.
Or any shape resembling cubes.
Or don't cut it at all if the fruit you use is small.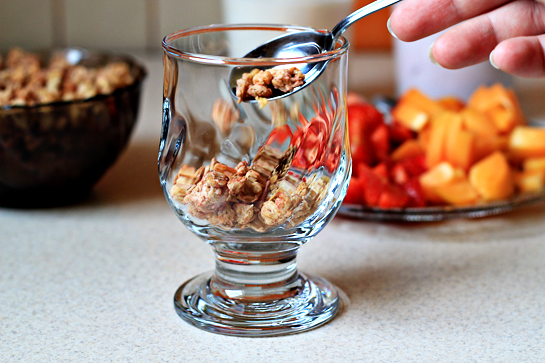 6. Line up four (4) glasses or parfait goblets.
And let the fun begin.
7. Layer spoonfuls of granola…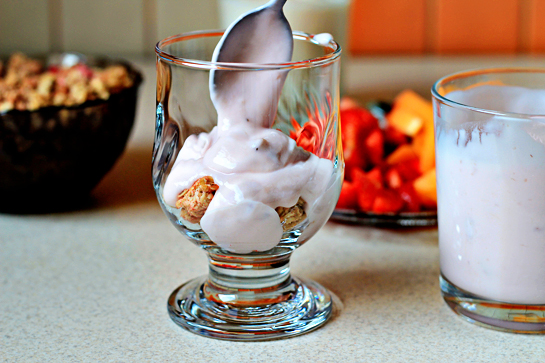 8. …yogurt…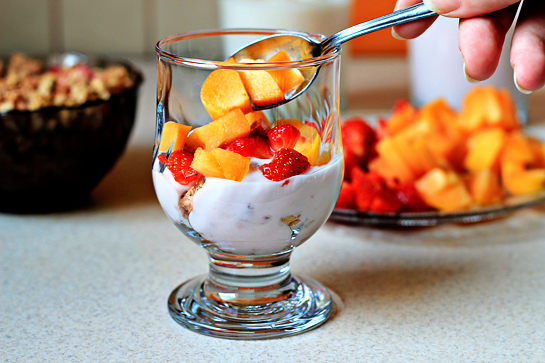 9. …and fruit until your glasses are full.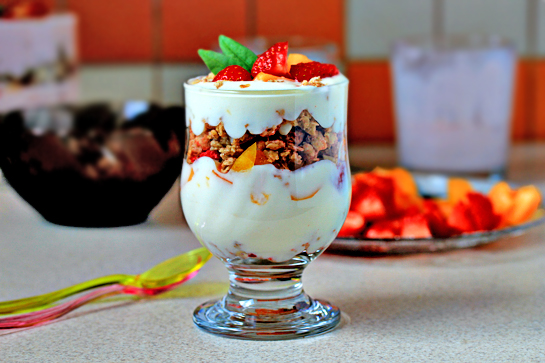 Just like this.
Place some fruit on top, too.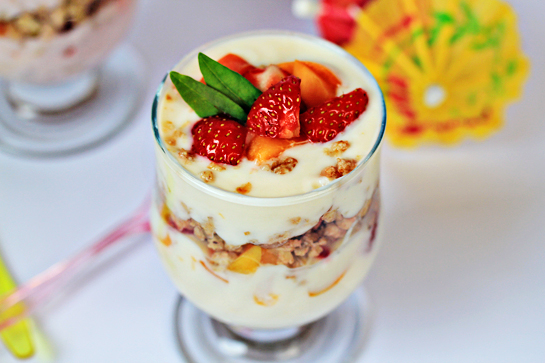 Yum.
Definitely yum.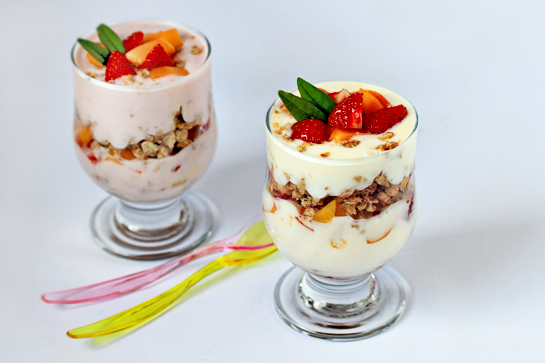 Enjoy, dear friends.
And make these for your friends, too. They will love you forever… and beyond.
(This recipe yields 4 1-cup/250 ml glasses.)