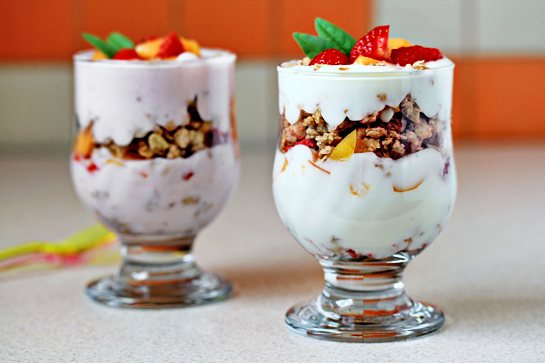 It's the first day of summer today!
Yay!
To celebrate this very special day, I decided to prepare a fresh, healthy, and refreshing recipe for you.
It's Fruit and Yogurt Parfaits – a healthier and simpler version of these delicious and unforgettable Strawberry Cheesecake Parfaits.
Here are the details, step-by-step…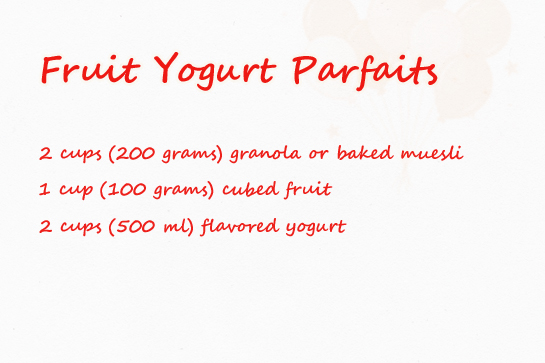 These are the ingredients.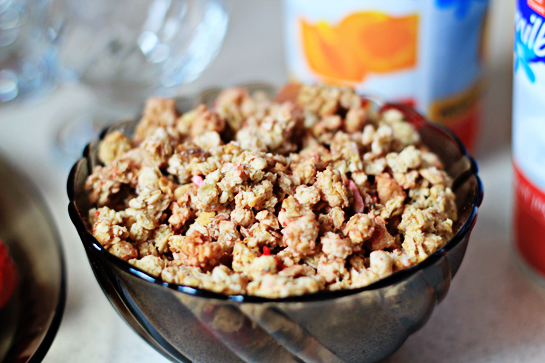 1. First, we need 2 cups (200 grams) of granola.
You can use baked muesli instead.