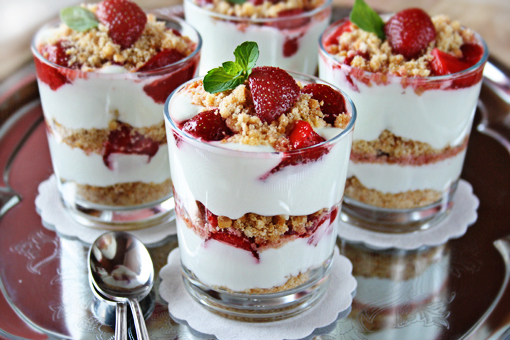 The other day, I stumbled upon a recipe for Strawberry Parfaits.
It took just one look and I knew I needed them in my life.
Definitely.
And really soon.
No doubt about it.
They looked scrumptious and refreshing and irresistible and… simply excellent.
If something in this big wide world can be referred to as  'perfection in a glass' then it's definitely this dessert.
Please, please, you have to make it.
It's that last step you need to make to achieve true happiness.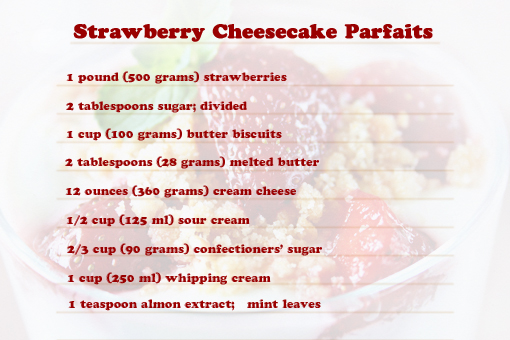 This is what you need to prepare the little cuties.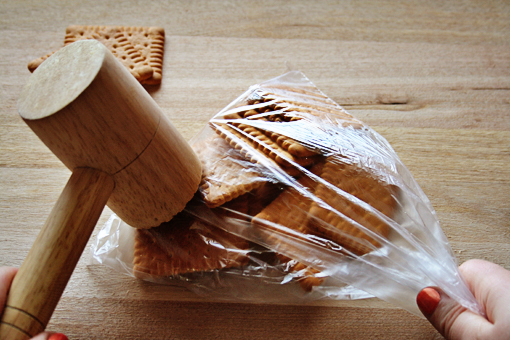 1. First, in your food processor, crush the biscuits finely.
You know what?
I love my high-end gadgetry.
This lovely piece, for example,  is going on the market next fall.
I was really lucky to get it in advance.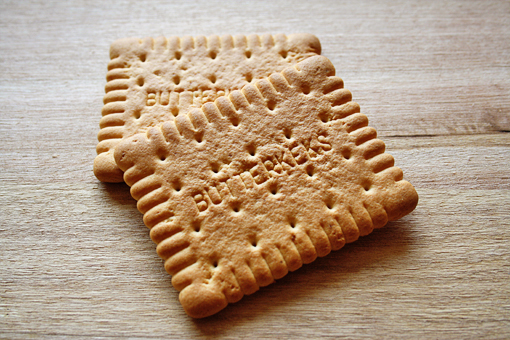 These are the butter biscuits I've used.
Oh, how we love them – especially sandwiched with jam.
Just wanted to let you know…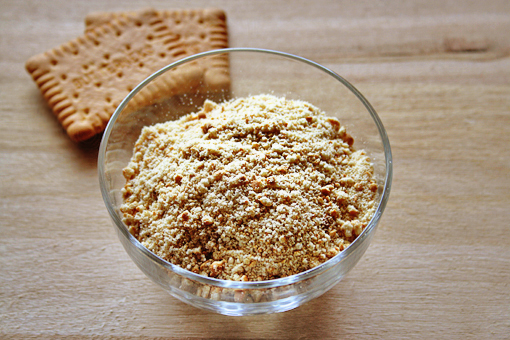 Anyway, these are the biscuit crumbs.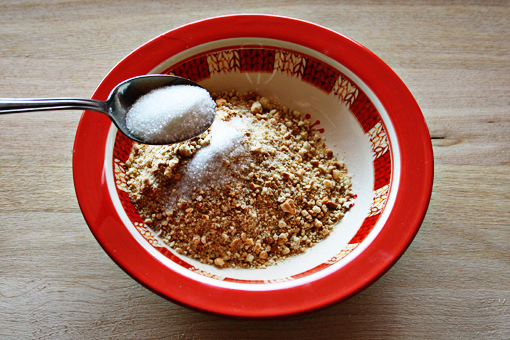 2. Mix the crumbs with one tablespoon sugar…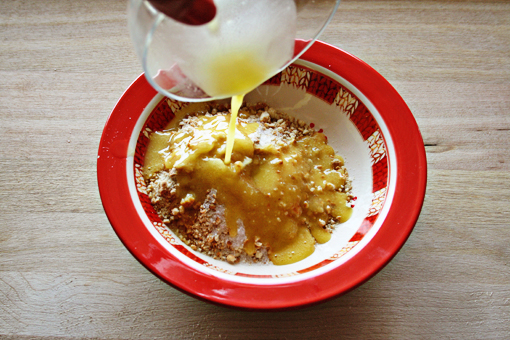 3. … and 2 tablespoons melted butter.
You can use a fork to combine it all together.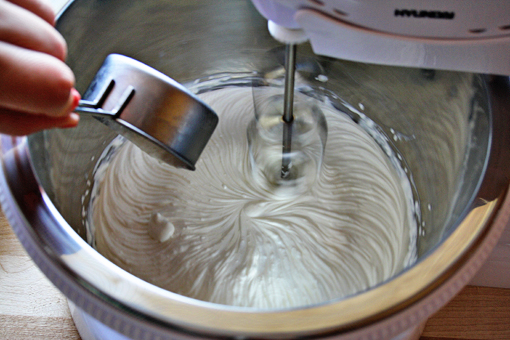 4. Then, in the bowl of your electric mixer, mix the cream cheese, sour cream, sugar and almond extract.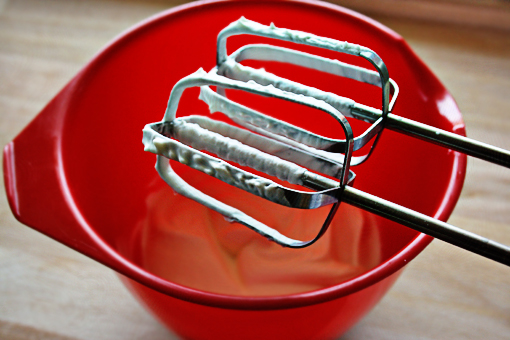 5. In a separate bowl, whip the heavy cream until stiff peaks form.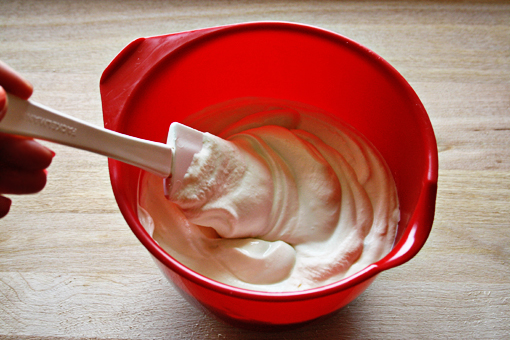 6. Using a spatula, gently fold the cream cheese mixture with the whipped cream just until combined.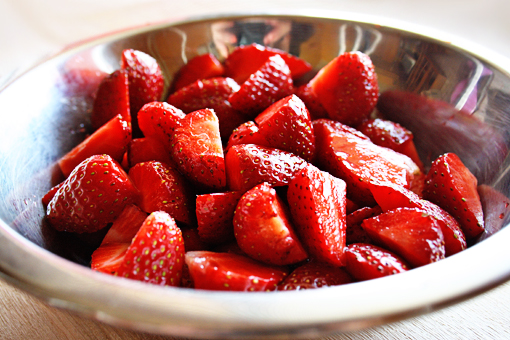 7. Slice the strawberries into a larger bowl, sprinkle them with a tablespoon of sugar and toss them around the bowl a little.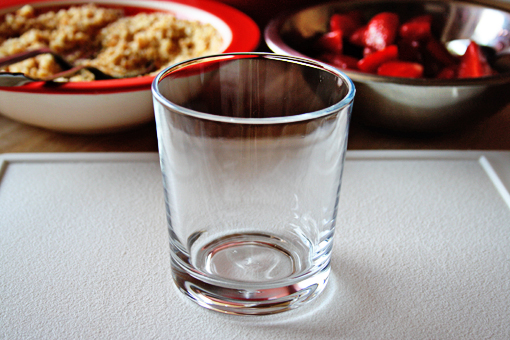 8. Then we are going to need four glasses.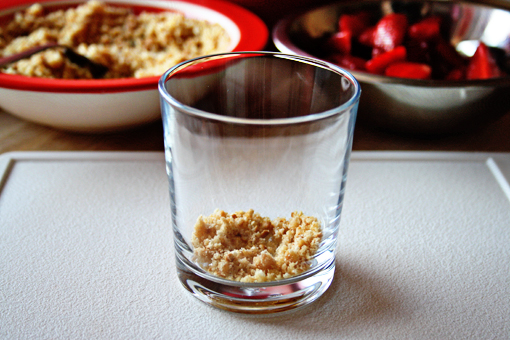 9. Place about a tablespoon of the crumbs  in the bottom of your glasses.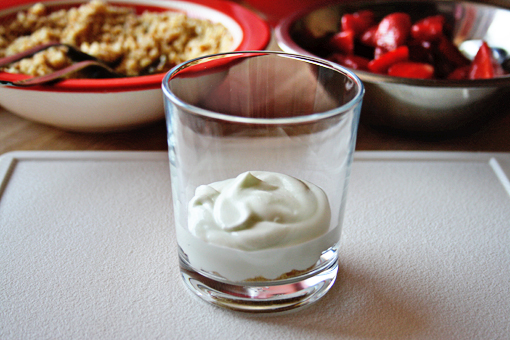 10. Then layer some of the cheesecake filling, …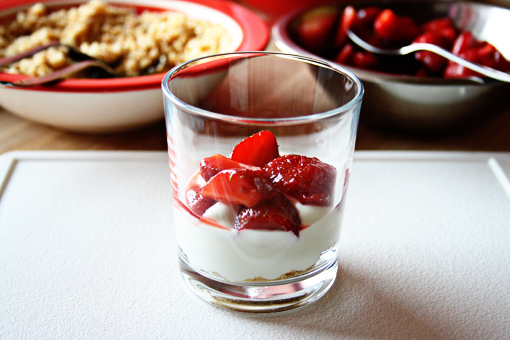 11. … then add some strawberries …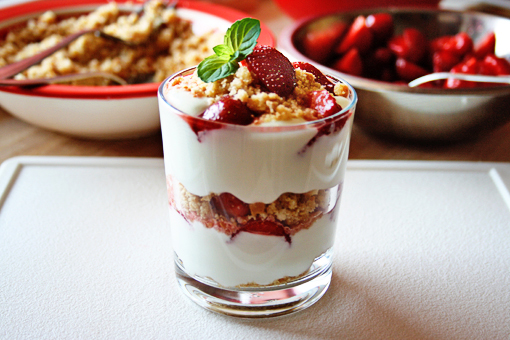 12. … and repeat this procedure once more.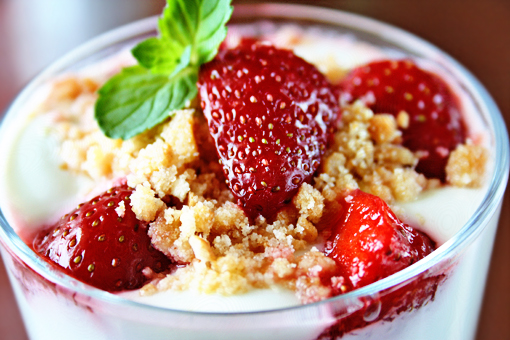 13. Sprinkle the top with some more crumbs and garnish with strawberries and a mint leaf.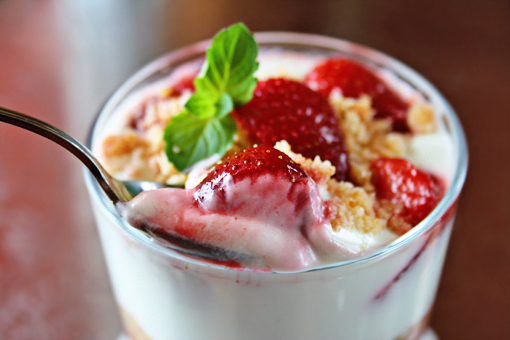 14. Refrigerate for about 1-2 hours before serving …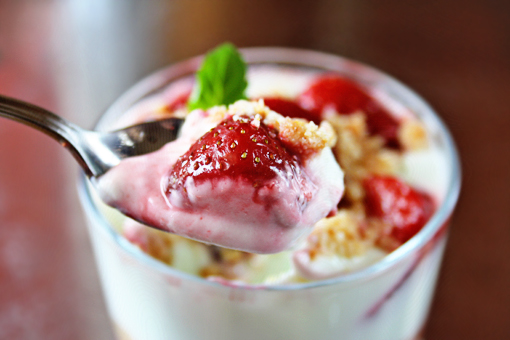 … which is exactly what I haven't done.
Enjoy, dear friends.
This recipe makes about 4 1-cup (250 ml) glasses.
(The recipe was adapted from here.)