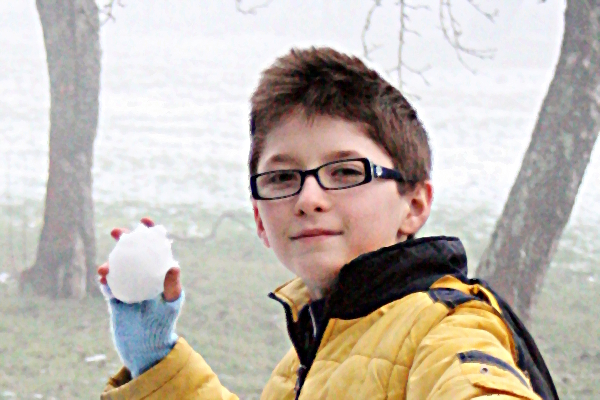 This is the last picture your dear Petra had ever taken in her wonderful life…
NOT!
Just joking.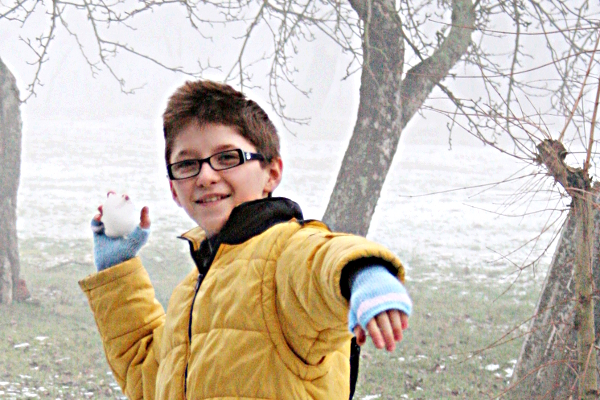 No matter what this looks like it is a project.
A big, fun, well-planned project.
SNAPPING A SNOWBALL IN THE AIR, everybody!
With my lovely nephew Gaby being the co-operator in this big thing.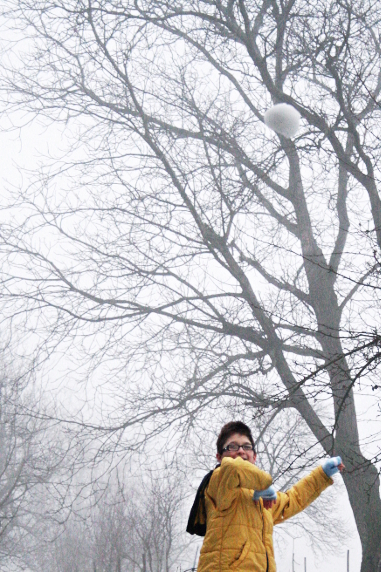 And let me tell you that we succeeded big time.
Because we are a great team…
That's what we are.