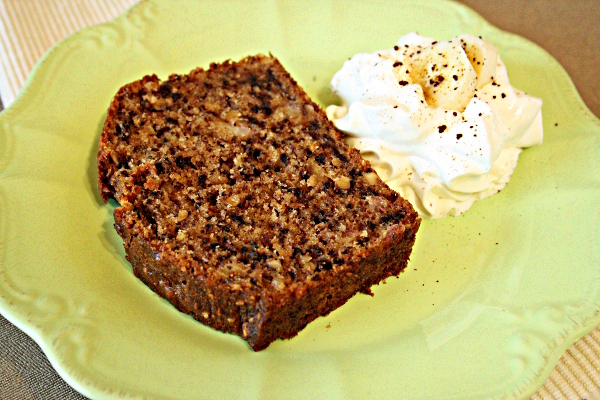 What comes to your mind when you think of banana bread?
To me it's BEAUTIFUL.
And FRAGRANT.
And IRRESISTIBLE.
And a piece of sweet art.
The kind of food that makes me feel really good.
I missed this art in my life lately.
And that is unacceptable.
So I just created it…
~~~
To make wonderful Banana Bread you need:
1 cup (115 grams) walnuts or pecans (optional)
1 3/4 cups (230 grams) all-purpose flour
3/4 cup (150 grams) granulated white sugar
1 teaspoon baking powder
1/4 teaspoon baking soda
1/4 teaspoon salt
1 teaspoon ground cinnamon
3 ripe large bananas, sliced
2 large eggs, lightly beaten
1/2 cup (113 grams) unsalted butter, melted and cooled
1 teaspoon vanilla extract
~~~
1. Preheat an oven to 350 F (175 C).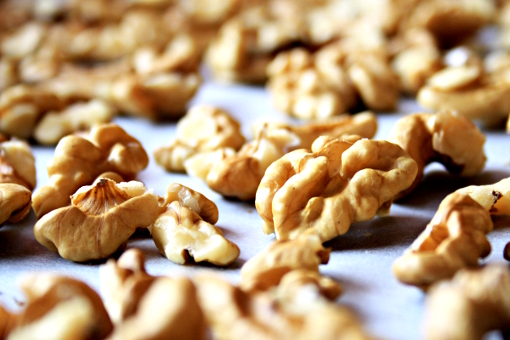 2. Place the nuts on a baking sheet and bake for about 8-10 minutes.
They will become wonderfully tender and fragrant.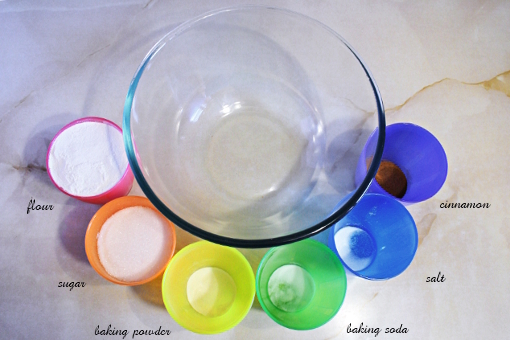 3. These are our dry ingredients.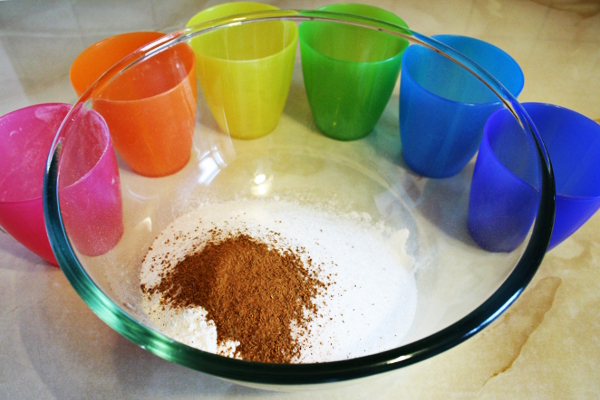 Pour them into a larger bowl and mix them.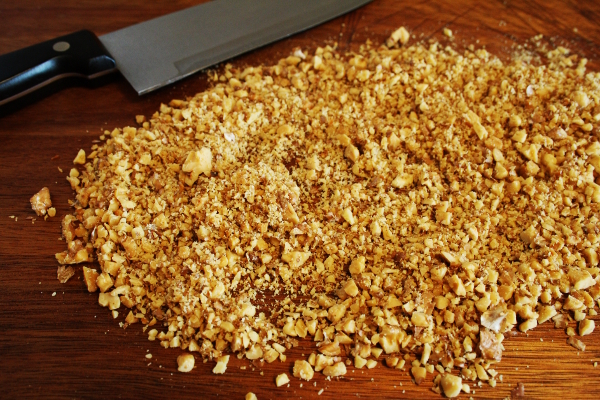 4. After you toasted the nuts chop them coarsely,…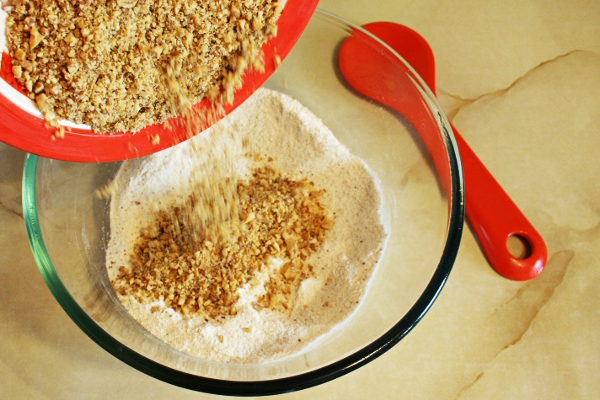 … add them to the flour mixture,…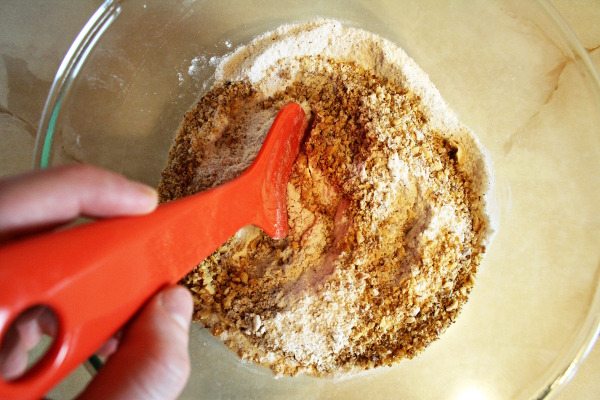 … and give it all a good mix.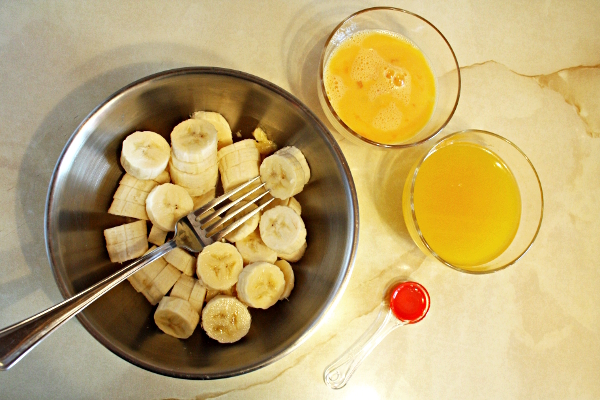 5. These are our wet ingredients – the sliced bananas, lightly beaten eggs, melted butter and vanilla extract.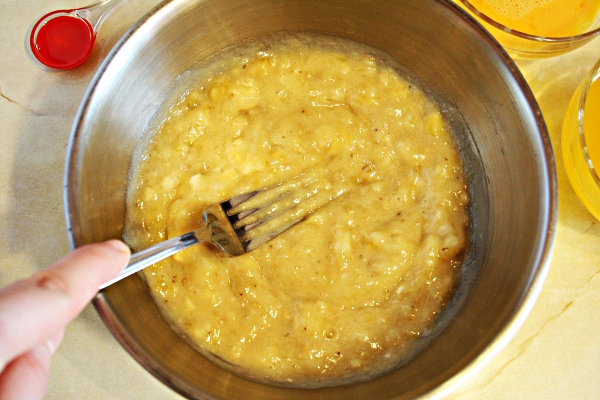 6. Mash the bananas.
7. Add the eggs, the butter and the vanilla to the bowl.
Mix, mix, mix.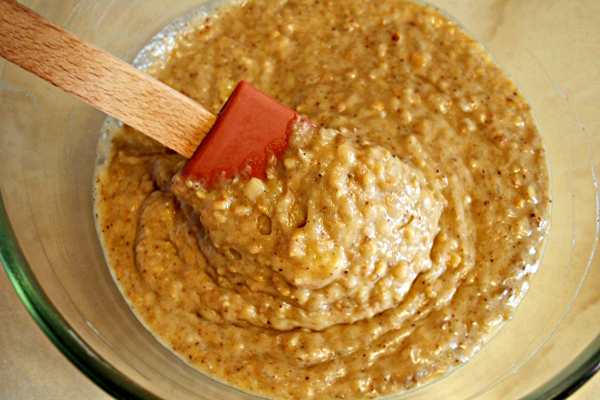 8. With a rubber spatula or wooden spoon, lightly fold the wet ingredients (banana mixture) into the dry ingredients just until combined.
The batter should be thick and chunky (try not to over mix here – the bread could end up being tough and rubbery – and we don't want that).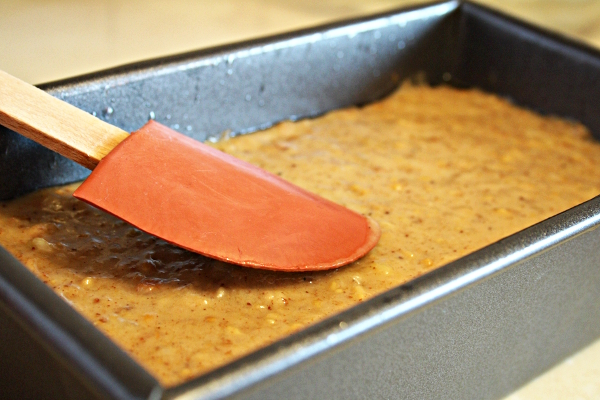 9. Butter and flour (or spray with a non-stick spray) the bottom and sides of a loaf pan.
Fill it with the lovely batter.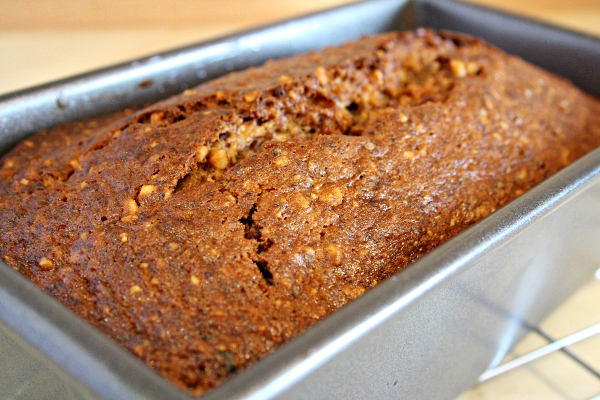 10. And bake for about 55-60 minute (or until a toothpick inserted in the center of the bread comes out clean).
Mmmmm, this smells wonderful…
Place on a wire rack to cool and then remove from the pan.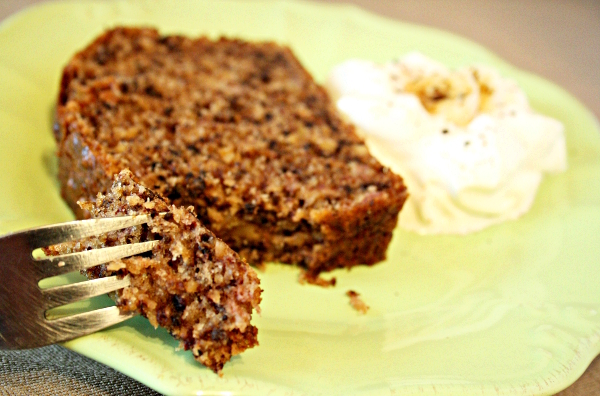 11. Enjoy dear friends…
… and remember that there are many more lovely posts for you to see here.
(This recipe was adapted from joyofbaking.com.)