Hello dear friends!

I hope that you are all doing fine.

I am confirming that I am still here, and crocheting… Always!

Actually, I would like to show you my latest creation, a crochet snowman. Ta-dah!

I've had this snowman kind of idea in my mind for quite some time, I think I'd even mentioned it in one of my posts here on this blog a couple of years ago, posting a picture of a snowman just being made… Well, that one never got finished, just until now.

Having a little boy now, I thought it could be sweet to make something unique for him this winter.

So, a snowman was born.

And my baby (well, almost 3 years old baby) likes his new toy friend very very much – he just grabs him by the hat and off they go together… 🙂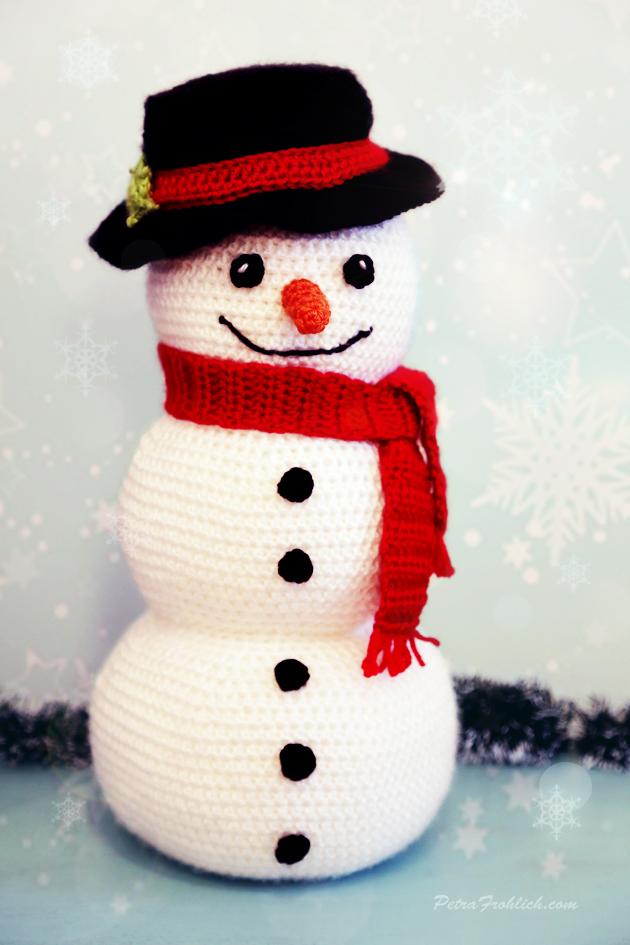 My plan was to make it rather tall. Using an Aran weight yarn (Red Heart Soft) and a 4.5 mm hook it turned out to be almost 18 inches (45 cm) tall.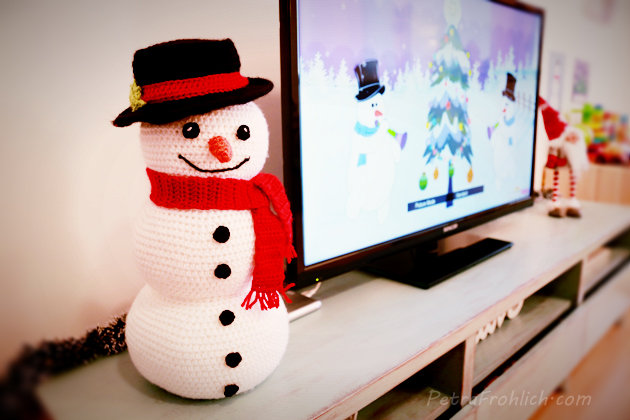 In case you wonder about the pattern… I do have it written down on paper, I just need to make slight changes, transfer it to my computer, take step-by-step pictures… and then I will surely share it with you. Once it's all done I will let you know here on this blog.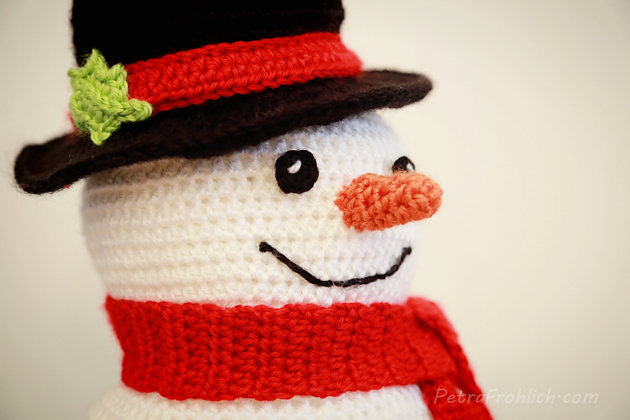 And now I am rushing to make 2 more, one the same size, one even bigger. Our living room (which is more like a play room now) just needs them… I think 🙂

Thank you for letting me share!

I am wishing you a lot of peace and joy during this beautiful time of year.

With lots of love,

Petra ♡