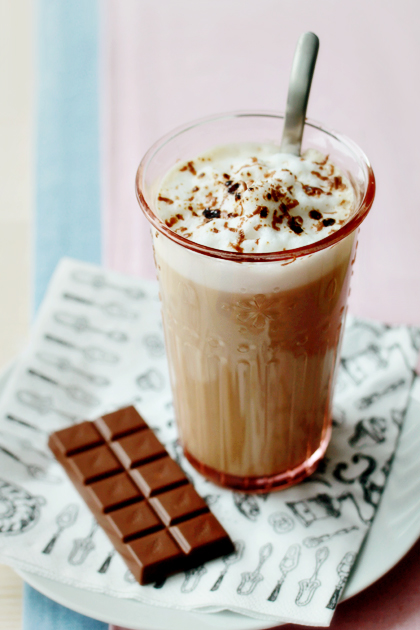 (365/24)

Hi guys!

I have an offer for you today…

Vanilla Latte, made at home, all done in about 5-10 minutes. Tastes beyond delicious.

Does that sound good to you?

Is it a deal?

All right then, here are the details…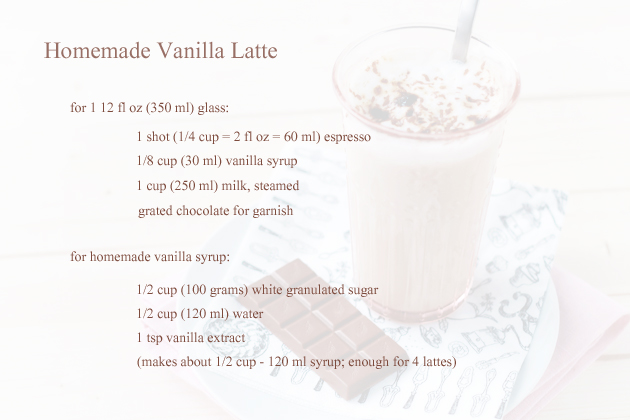 Here's what we need.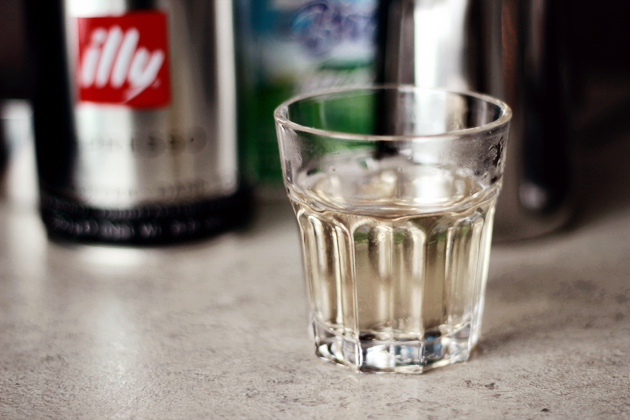 You can either use a store bought vanilla flavored syrup that is used for coffee or you can make a homemade one.

To make a homemade vanilla syrup, all you need to do is combine 1/2 cup white granulated sugar, 1/2 cup water and 1 teaspoon vanilla extract in a saucepan. Bring the mixture to a boil and cook for about 5 minutes. That's it. Easy and tasty! And enough for 4 lattes… because one needs to think ahead, right?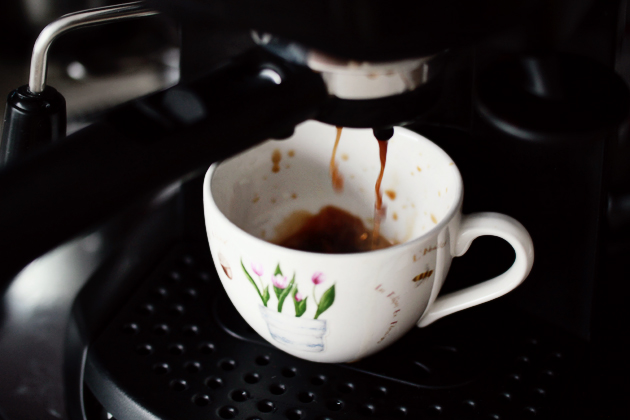 1. To make the vanilla latte, make the espresso.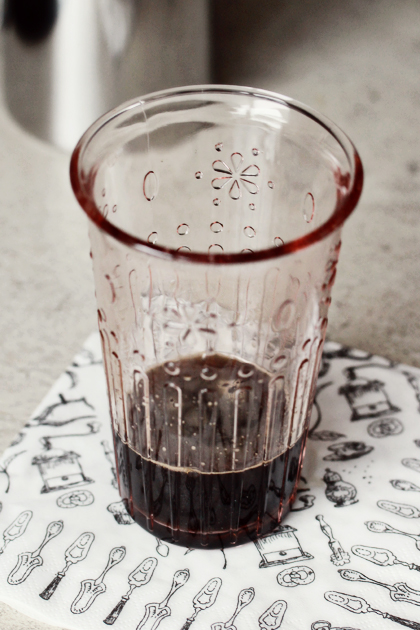 2. Pour it into a 12 fl oz (350 ml) glass.

3. Stir in the vanilla flavored syrup.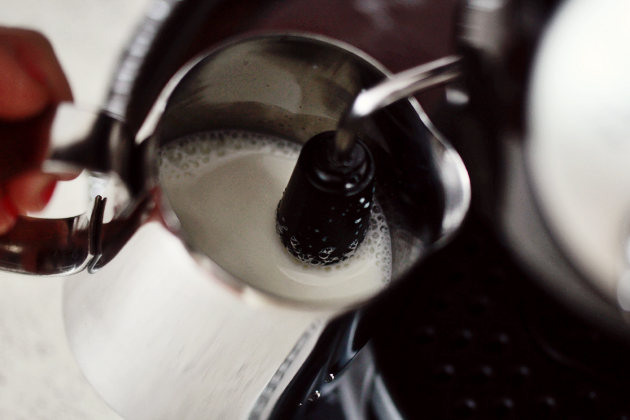 4. Steam the milk.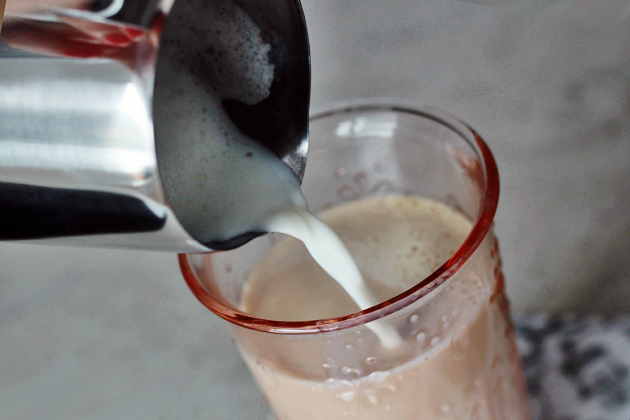 5. Pour the steamed milk into the glass.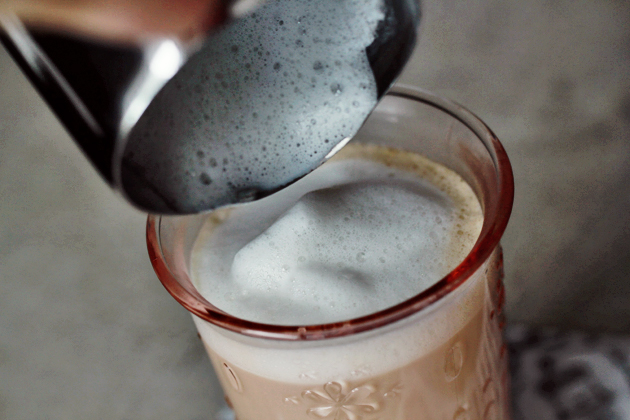 6. Top with some frothed milk (about 1/2 inch – 1 1/4 cm would be great).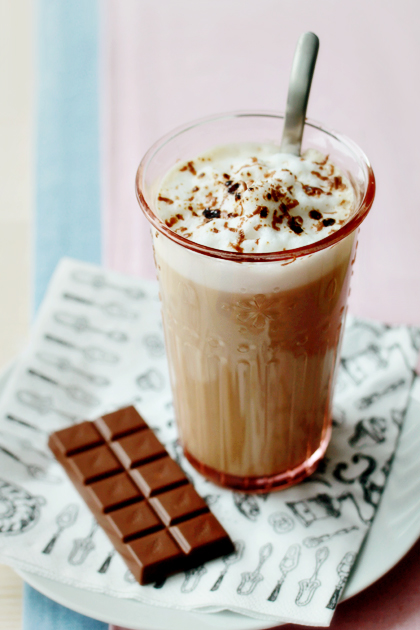 7. And sprinkle with grated chocolate.

The End.

Enjoy, dear friends. This is very delicious!!

Love,
Petra