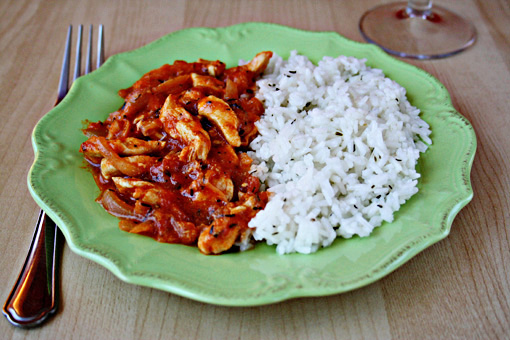 Would you like to prepare something delicious and healthy?
And summery?
And homely?
Then run to your kitchen and make this.
Because it's good.
SO good.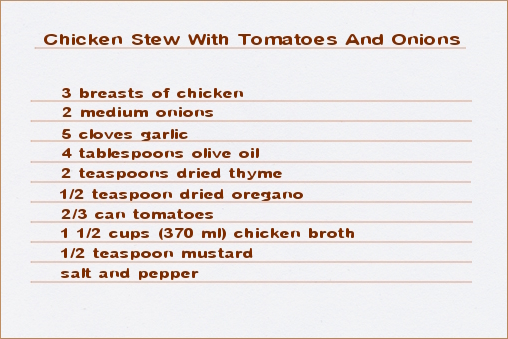 These are the ingredients.
Simple, right?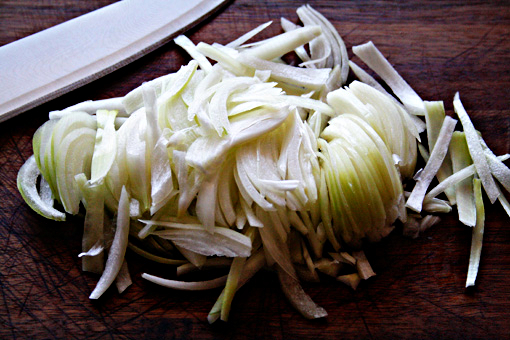 1. Oh my, what's happened here?
Okay, okay, I'll try to be more descriptive… start by slicing the onions.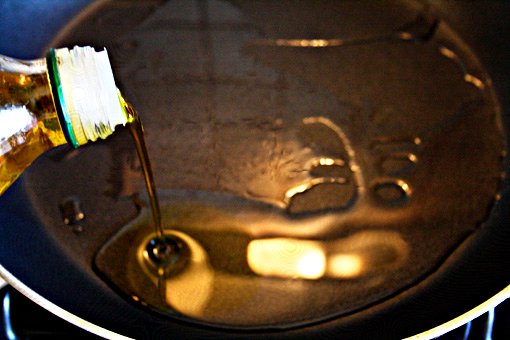 2. Then pour the olive oil into a larger pan and heat it up.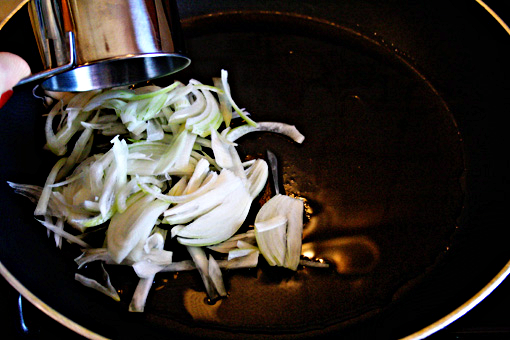 3. Place the onions into the pan and fry until soft and yellow.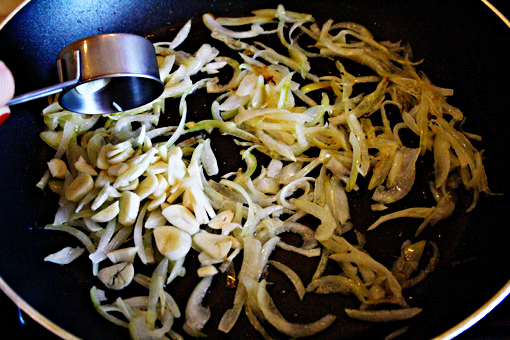 4. Then peel and slice the garlic and add it to the onions.
Stir-fry for about 30 seconds.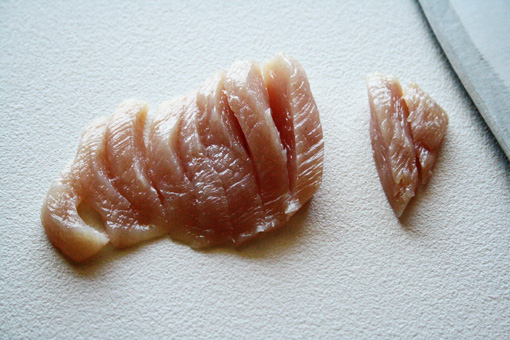 5. Cut the chicken breasts into about 2-inch (5 cm) long strips.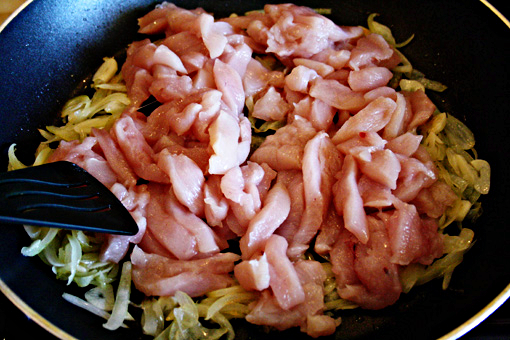 6. Add the chicken to the pan.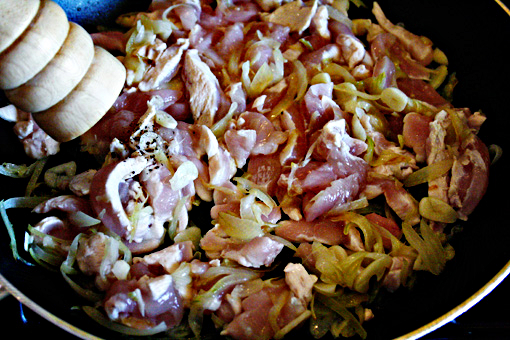 7. Season with pepper (I added about 1/4 teaspoon).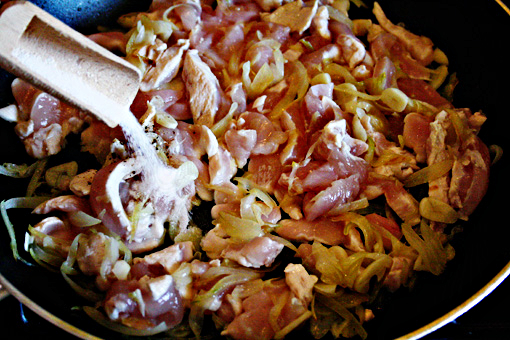 8. Add salt (I used about 1 1/2 teaspoon) and stir thoroughly.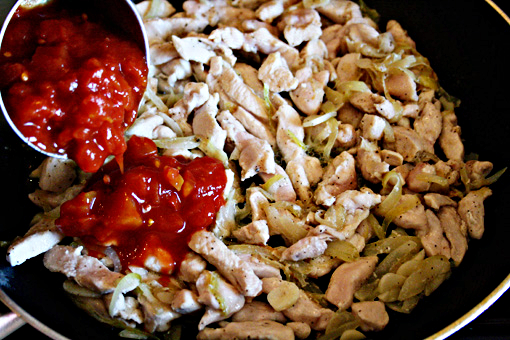 9. When the meat becomes white-ish on all sides add the canned tomatoes.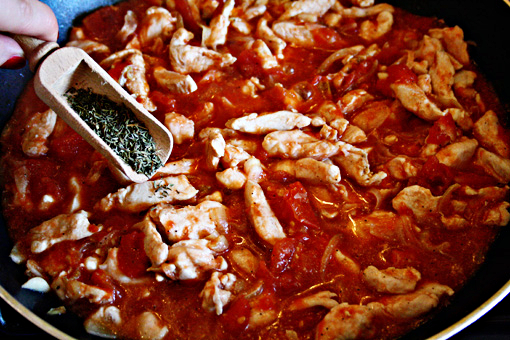 10. Then it's time for the thyme… and oregano to join the show.
Stir thoroughly again.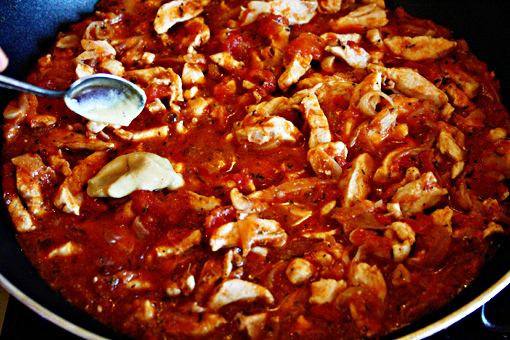 11. Finally, add the mustard (not much, just a little) and the chicken broth and give it all a good mix.
Bring to boil and let cook for about 15 minutes.
And that's all, dear friends – this simple.
Because I just love simple.
Simple is good for me.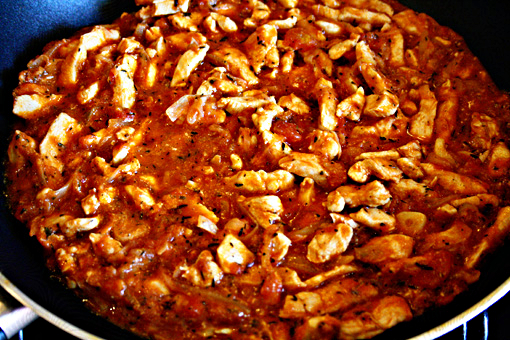 Yum!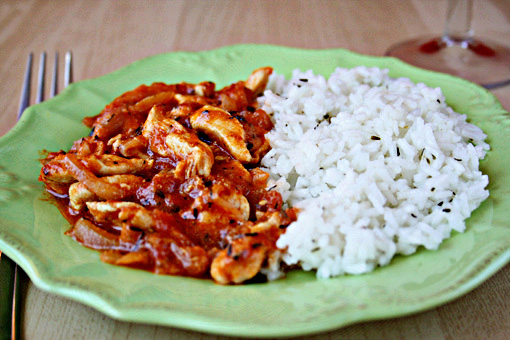 You can serve this delish meal with rice or pasta.
And most of all, ENJOY!
This recipe makes about 4-5 servings.