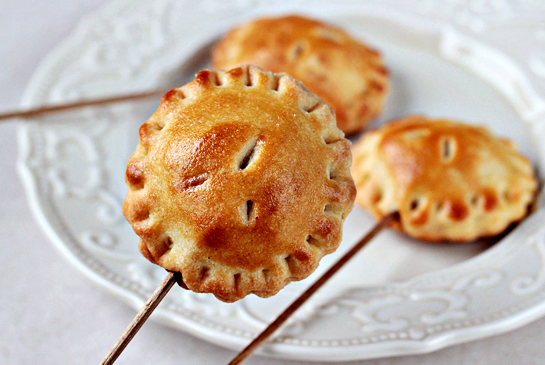 Pie pops – a whimsical twist on a regular pie.
They are tiny, they are cute, and they taste just like a bite of a nice pie.
I love desserts like these.
Inspired by a lovely lady called Bakerella, I knew I needed to get these pies into my life as soon as possible.
Some things just need to be done immediately.
To make my version of pie pops I decided to go with the recipe that I use to make my Mini Apple Pies. Only, I have made the crust a little more sweet and I finally decided to replace the apple filling with jam.
To make your own version, you can sure use any filling you really like. What I recommend is for the filling to be on the denser and sweeter side. It should be dense because it will leak less and it should be really sweet because you can only use a little for one pop.
Here's my version of the pie pops, step-by-step-by-step-by-step… by step: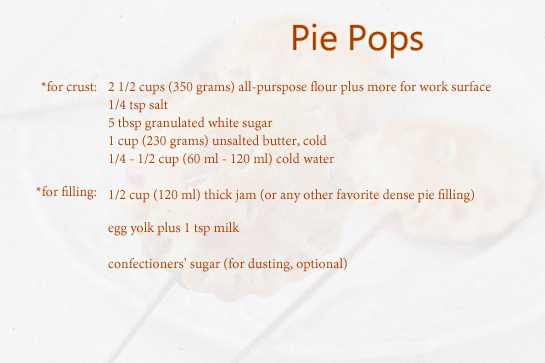 This is what we need.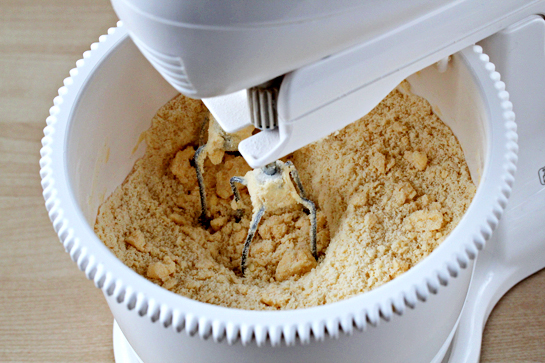 1. Preheat the oven to 350 F (175 C).
2. Place the flour, salt, and sugar (5 tablespoons) in the bowl of your electric mixer. First, stir with a spoon to combine, then  add the butter (cubed) and mix until the mixture resembles coarse meal.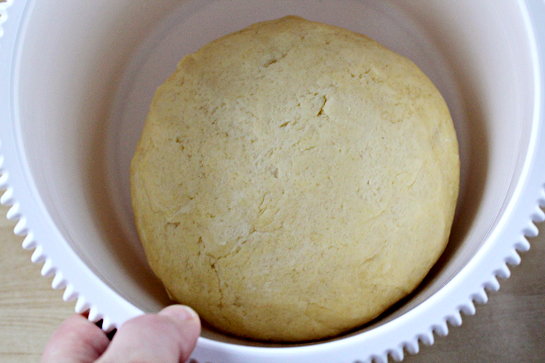 3. Pour in 1/4 cup (60 ml) water in a slow, steady stream until the dough holds together when pinched. If necessary, pour more water.
Mix for only about 30 seconds.
4. Cover the dough with plastic wrap and refrigerate for about twenty minutes before using.
But… oh, wait… I forgot something!