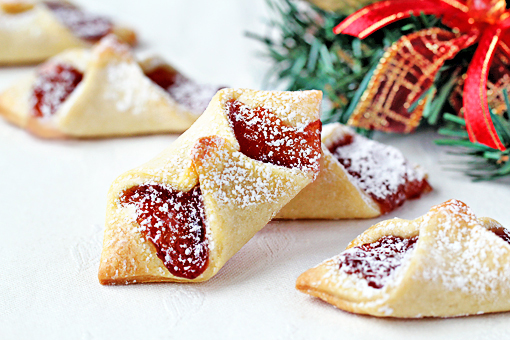 I am sending you warm greetings from my kitchen.
Because I luv ya!
And because the running oven makes it really, really warm in here.
The time before Christmas has a sweet and magical impact on me. I find myself in the kitchen even more often than usual.
Which actually means that instead of 14 hours a day I spend 20 hours here now.
Like yesterday, for example, I made 82 cookies and I don't even know how that happened to me.
Strange.
Anyhow, these lovely Bowtie Cookies were one of those I made yesterday.
The dough has cream cheese in it. It remotely resembles puff pastry, but it is less layered and less fatty. And oh so delicious!
The dough is filled with jam. You wouldn't believe how gorgeous that combination is.
Let me show you how I prepared them…
Here's what we need.
1. In a large bowl, with an electric mixer, beat together the cream cheese, butter, sugar, and salt on medium speed until light, about 2 minutes.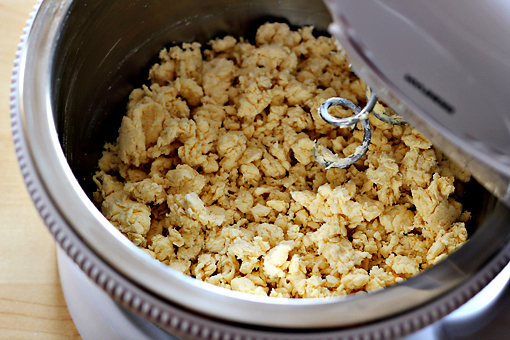 2. Then on low speed, gradually beat in the flour just until mixed. A crumbly mixture will form.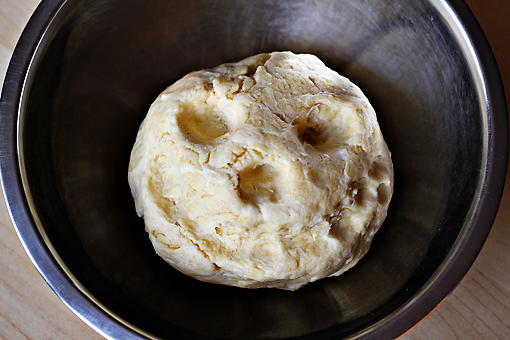 3. Using your hands, pat the crumbly mixture together to form a dough ball.
Oh, and the face – I had to. Again. It's addictive. Sorry!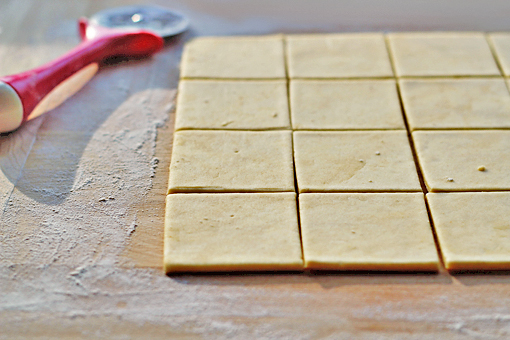 4. Preheat the oven to 350 °F (175 °C) and line a baking sheet with parchment paper.
5. Now, on a lightly floured surface, roll out the dough into a square or rectangle about 1/8 inch (3 mm) thick.
6. Cut the dough into even 2.5 x 2.5 inch (6 x 6 cm) squares.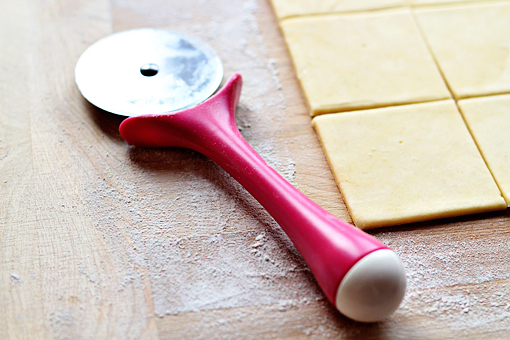 I've found out that my pizza cutter works best when it comes to cutting pastry.
It's perfectly sharp.
And pink.
I'm in love with it!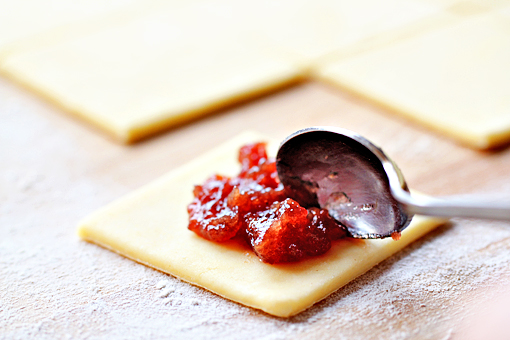 7. Place 1 teaspoon of the filling in the center of each square.
Use a really thick jam. There are even jam brands out there that are meant for baking. Get one of those, preferably.
Also, when I was making the first batch of these cookies I was a little too generous and placed a little more than one teaspoon of the filling in the center. And I also spread it.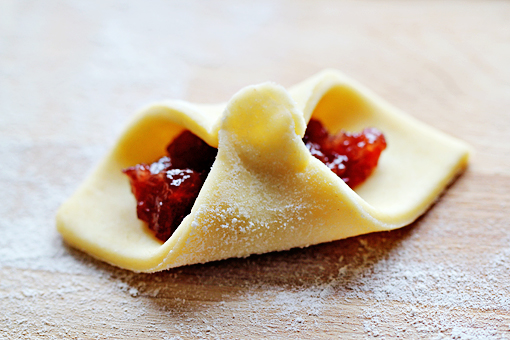 I don't recommend that.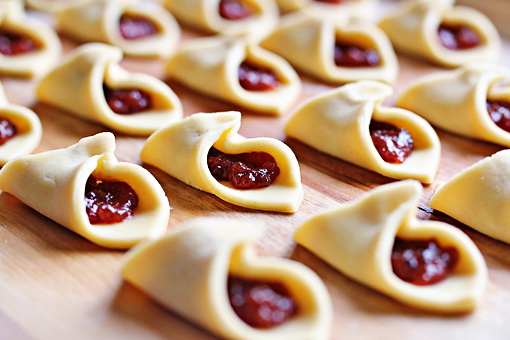 Although the cookies looked amazing before baking, if there's too much jam, it has a tendency to leak while baking.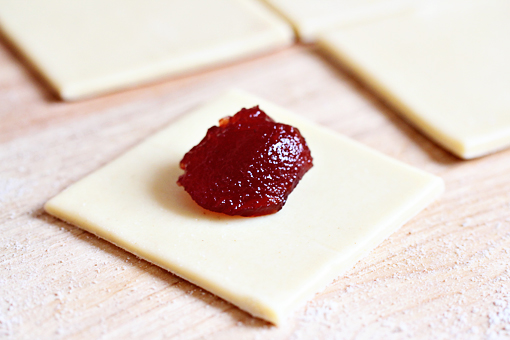 In the second batch I was less generous.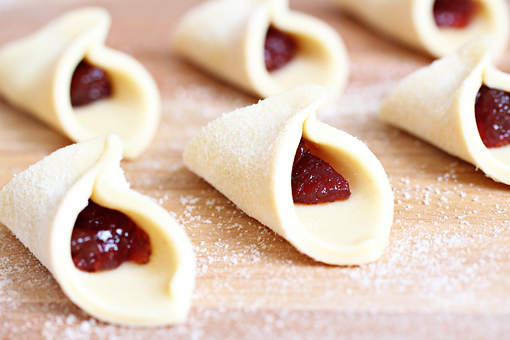 And the cookies leaked less, they almost didn't leak at all.
7. Back to the instructions… pull 2 opposite corners of the square into the middle, and pinch the edges together to seal.
Pinch the edges well, don't give them a chance to open back into the square shape while baking.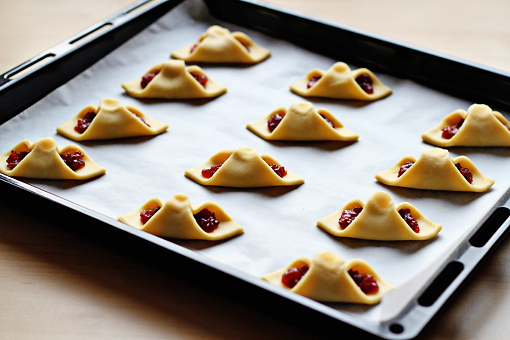 8. Place the cookies on the prepared cookie sheet, spacing them about 1 1/2 inches (4 cm) apart.
9. Bake at 350 °F (175 °C) for about 12 minutes or until lightly golden.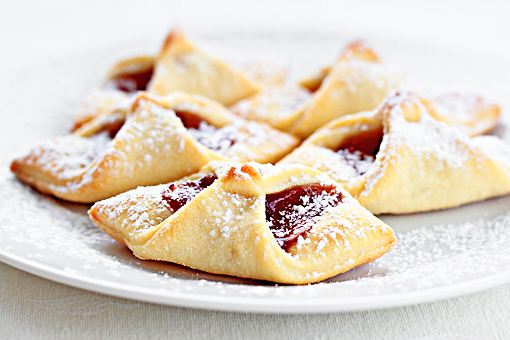 10. Let cool on the cookie sheet for 1 to 2 minutes, then transfer to wire racks.
11. Dust the tops with sifted confectioner's sugar while still warm, then let cool completely.
Enjoy, dear friends!
(This recipe was loosely adapted from Epicurious.com and makes 40 cookies.)