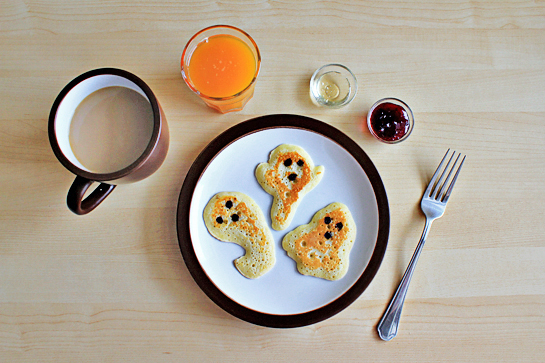 I have a tiny little idea for you.
What about making this BOOtiful time of year even more spooky and special with some ghost shaped pancakes?
We had an army of these for breakfast today, and they have totally and completely made our day.
Whether you'll serve them to little ones or those who are a bit older, I am sure they will all love them a lot.