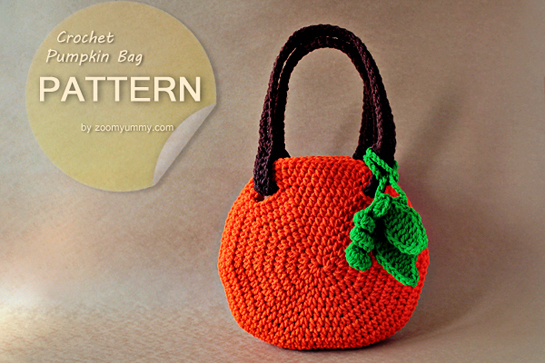 (Update: To see more of my patterns, please visit my

ONLINE SHOP

!)
Hi, everyone!
Yes, you all saw it clearly, the picture that I had shown you in my last post was a picture of a pumpkin, or more specifically – a pumpkin handbag.
Or even more specifically, a Halloween treat handbag.
I have just listed the pattern for the bag in my Etsy Shop. So if you are interested, you can find more details about it there. (Just a small detail – it has exactly seven gazillion pictures in it.)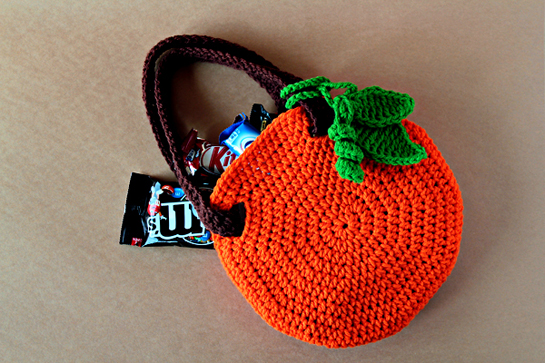 On another note, we successfully moved on Friday. I would like to thank you for all your very kind messages wishing us luck during that wild process.
I still have a few boxes to unpack, but – just as you said – it feels so great once it is over. My consumption of Mars bars has decreased substantially, so, yeah, I feel good.
The light? Well, the light here, in this new flat of ours, is completely different to what I have experienced so far. To make the pictures I will probably use a south-facing window since it is nearest to my new kitchen. Right now I am deep in the process of observing this kind of light and how it changes during the day. Sometimes, when standing by the window, I think of a Mars bar, but not that often.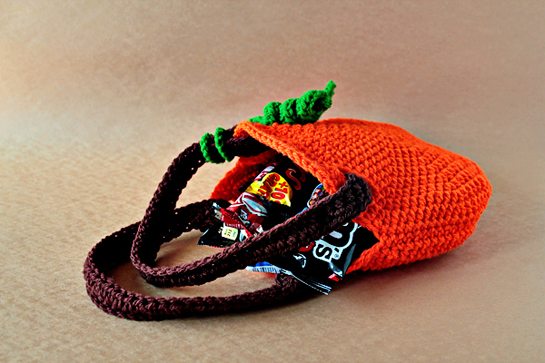 Sooo, as soon as I find a place for all the unpacked stuff and I find this place photogenic enough, I plan to make some pictures and show them to you. Which will be soon, I guess.
Till then, have the most wonderful time.
With lots of love,
Petra
(Update: To see more of my patterns, please visit my

ONLINE SHOP

!)