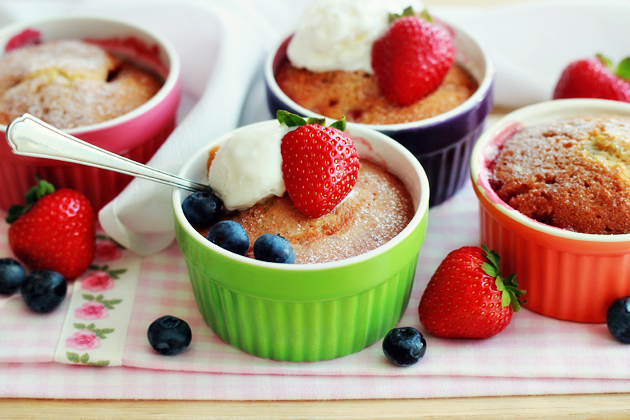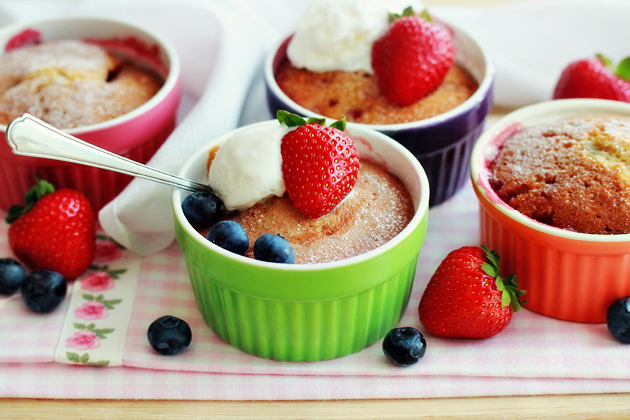 I made this recipe yesterday and was super-pleased when I tasted it. It is so scrumptious! This is the kind of dessert, which – if I had my own restaurant – would definitely make it to the dessert list.

The bottom layer of this yummy cobbler consists of lightly sweetened fresh fruit and the top layer is simple vanilla flavored batter that is spooned over the fruit layer. It really could not be any simpler – just the kind of thing that these hot and lazy days of summer call for.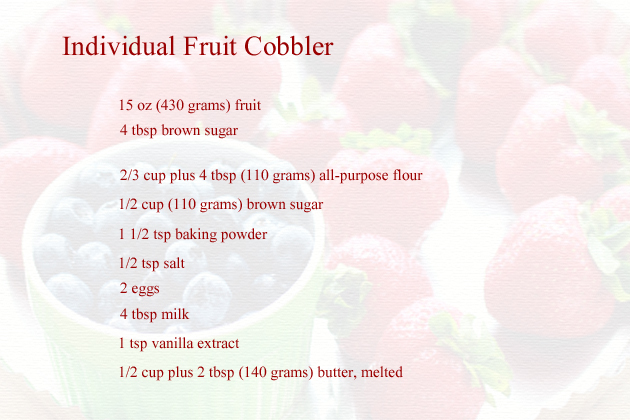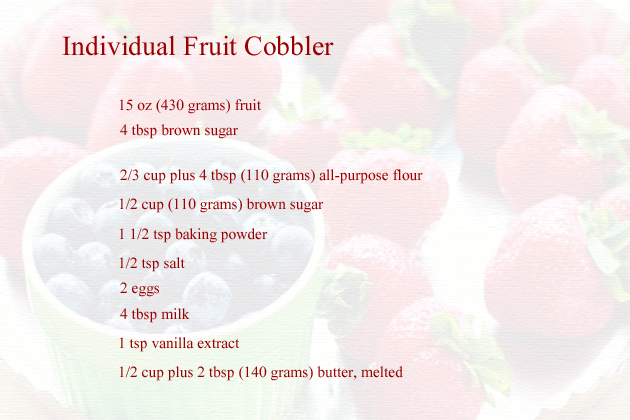 Here's what you need if you want to make some mini fruit cobblers too.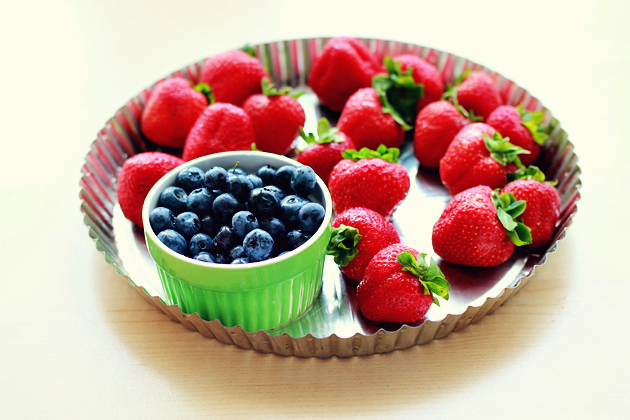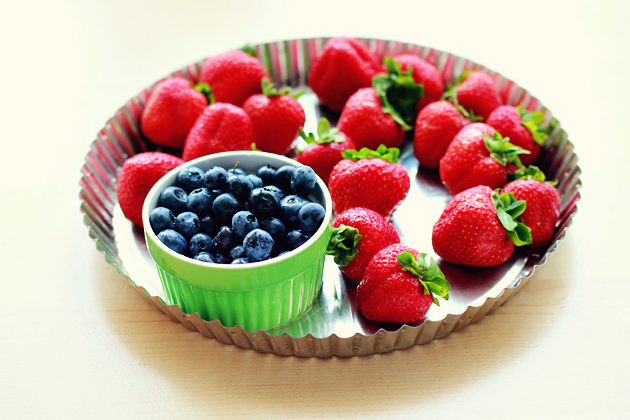 1. Gather your fruit (I used fresh strawberries and blueberries). Set aside some for garnish.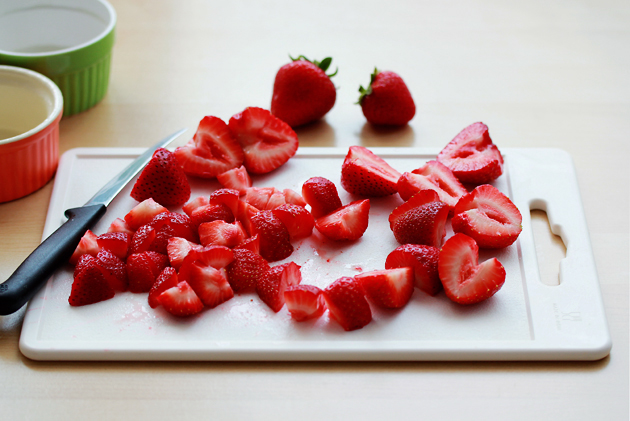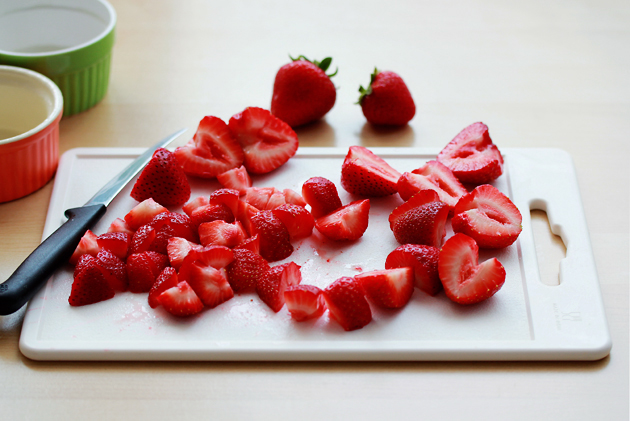 Cut the fruit into chunks, if necessary.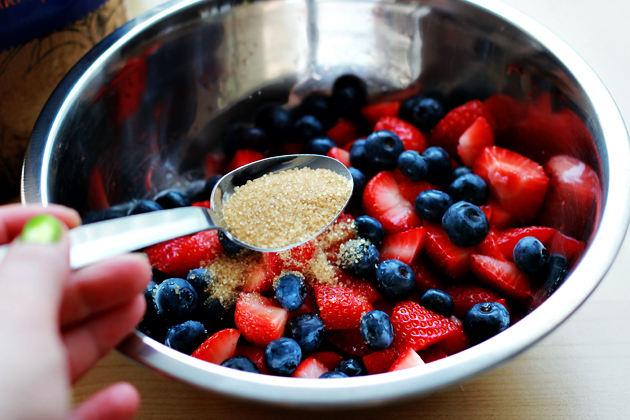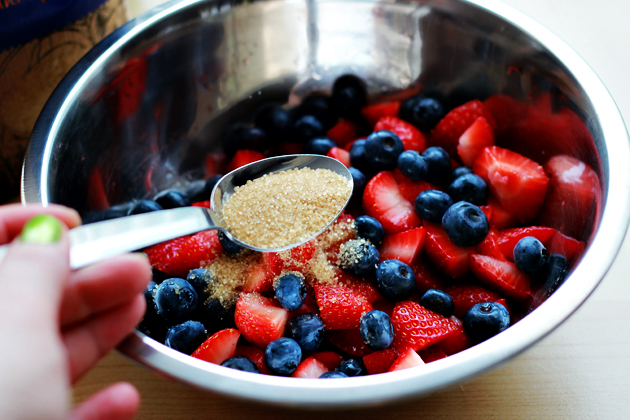 2. Place the fruit into a medium bowl and mix together with 4 tablespoons of brown sugar.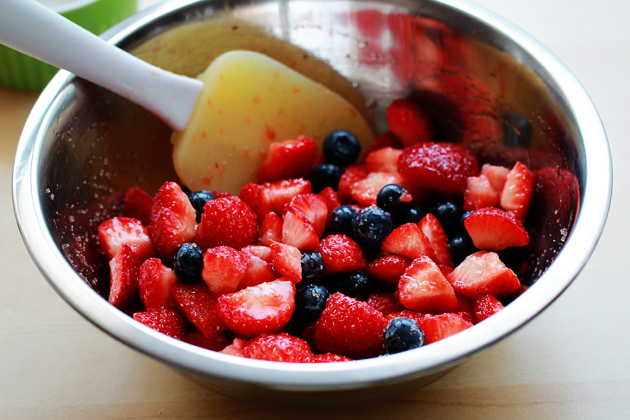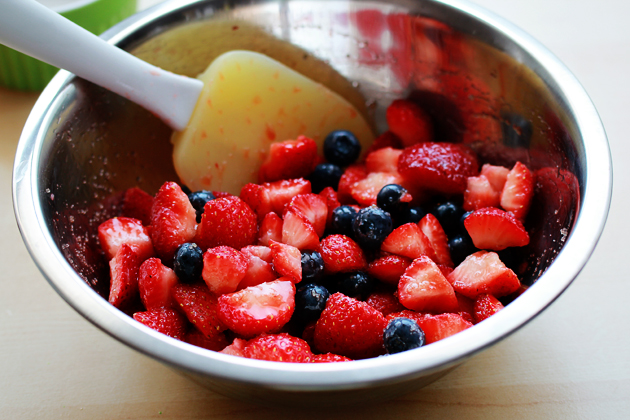 Just like this.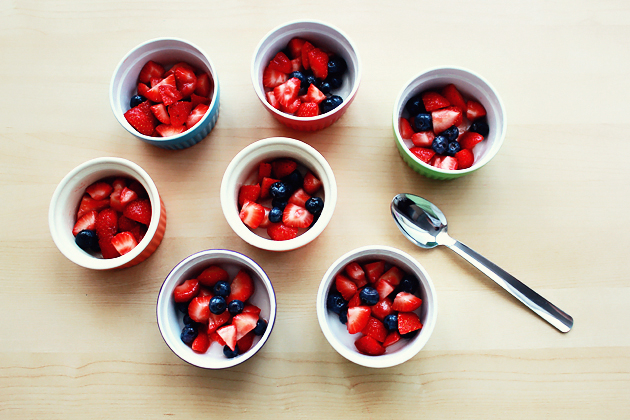 3. Distribute the fruit mixture evenly among 7 baking dishes (ramekins).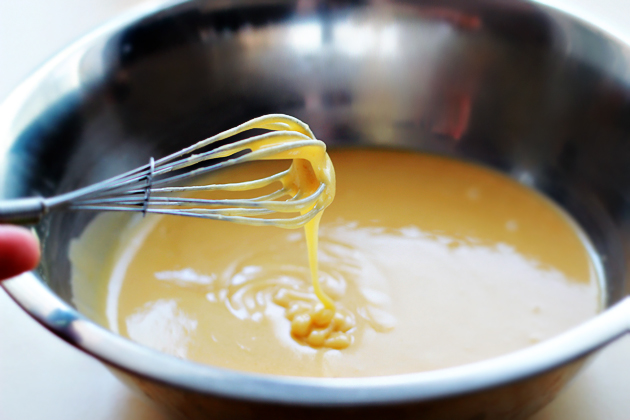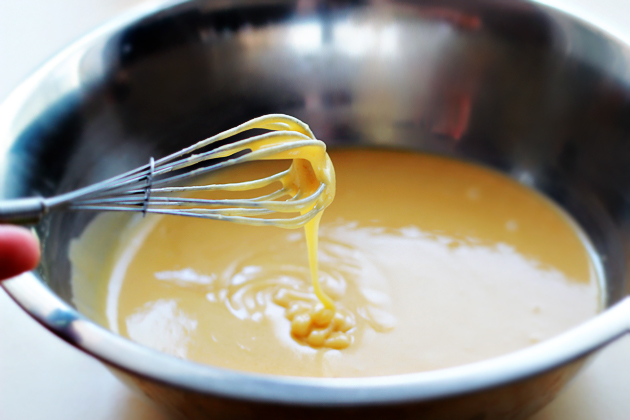 4. In a larger bowl, whisk together the flour, sugar (1/2 cup – 110 grams), baking powder and salt.

5. Stir in the eggs, milk and vanilla extract.

6. Last stir in the melted butter.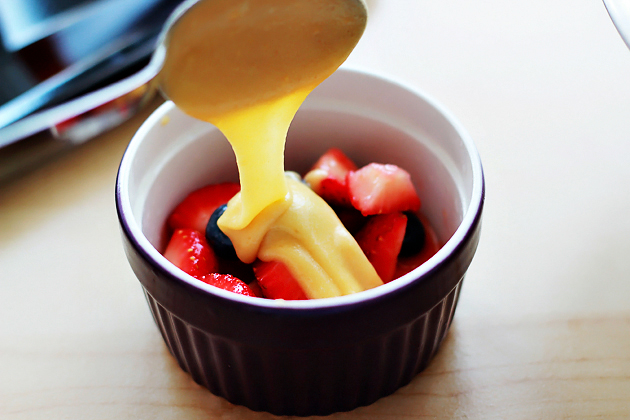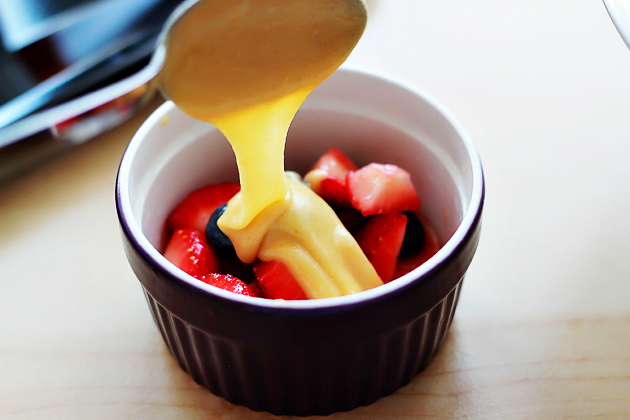 7. Spoon the batter over the fruit using about 3 tablespoons per one ramekin.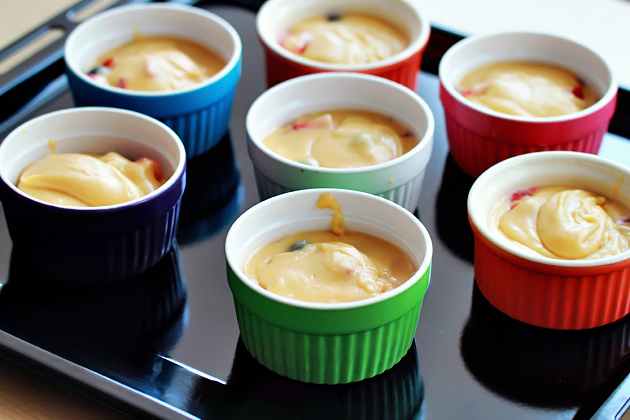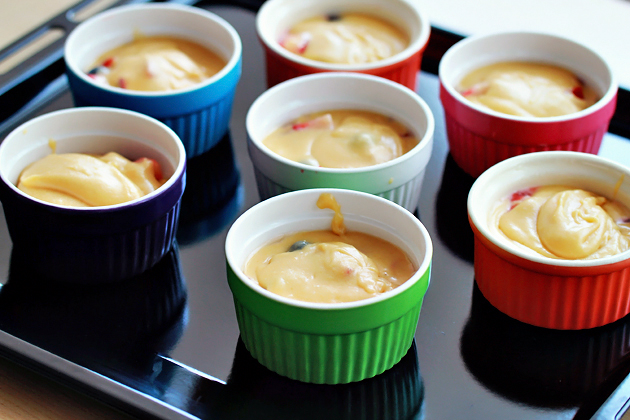 8. Bake at 350 °F (175 °C) for about 25 minutes or until a toothpick inserted in the batter part comes out clean.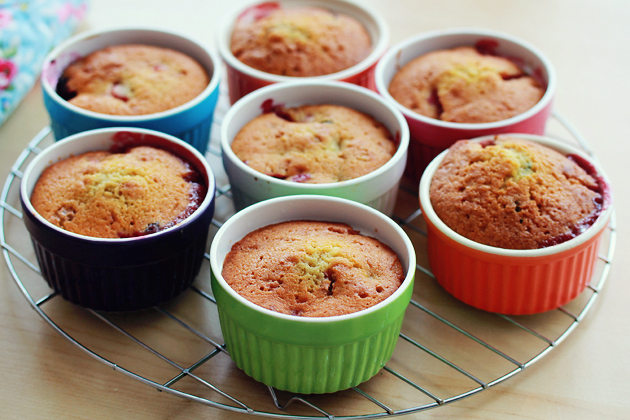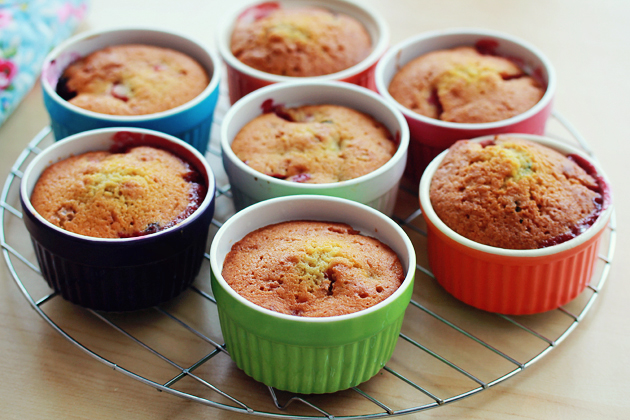 Mmm, looks good.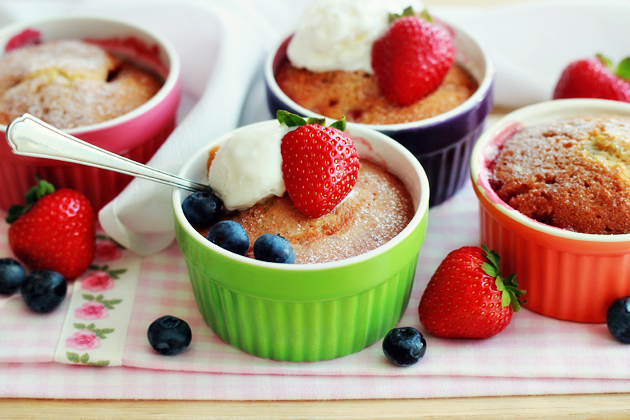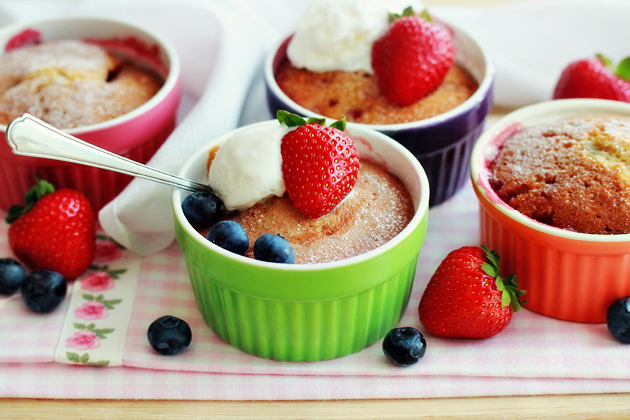 9. Serve warm garnished with vanilla ice cream and fruit.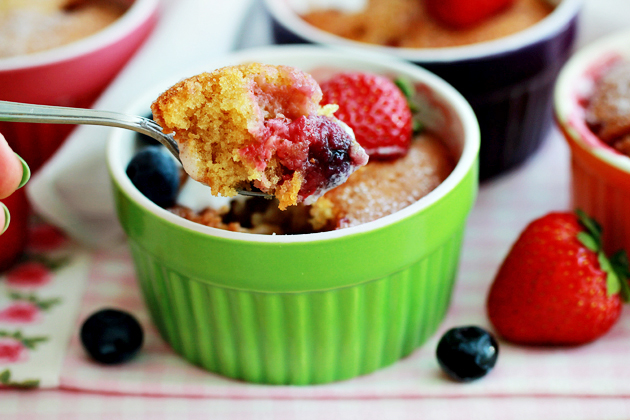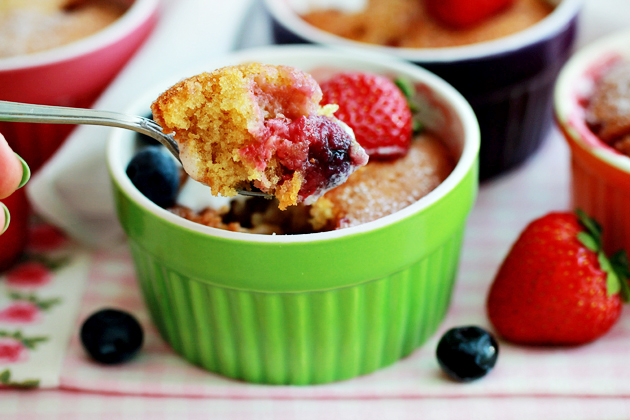 Yes, were are talking about warm cobbler mixing with melting ice cream here… heaven!

Enjoy, dear friends!

(This out-of-this-world recipe was inspired by ABeautifulMess.com. Makes 7 ramekins).