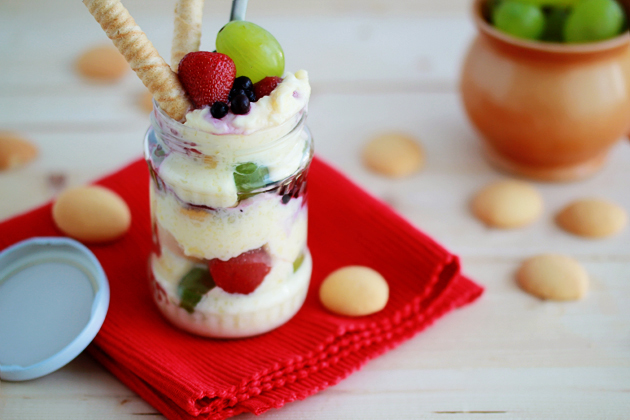 This treat or dessert is a result of a little experiment of mine. It's actually based on a recipe for so called 'shaken cake' that is beyond simple and very popular here in the heart of Europe.

To make the 'shaken cake' all you do is place whipping cream, canned fruit (along with the syrup, if there's any), sugar and instant pudding powder in a larger container, you cover it with a lid and shake-shake-shake it until the whole mixture becomes firm. That way you have created a filling which can be spread over any (even store-bought) plain cake base. Easy!

I liked that idea a lot but kept thinking what would happened I pushed the whole thing a step further by simplifying it even more.

The result was super yummy and the whole process took no more that one minute. Although there were a few pudding powder lumps, I did not find them too distracting. All in all, I loved it!

And this is what I did…
I gathered these ingredients.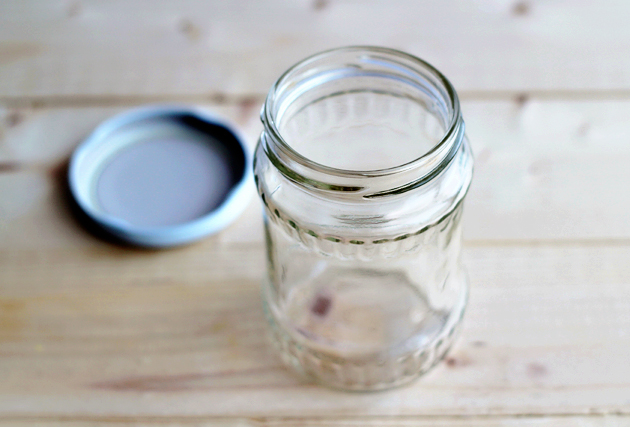 1. After that, I grabbed a 1-cup (about 250 ml) jar.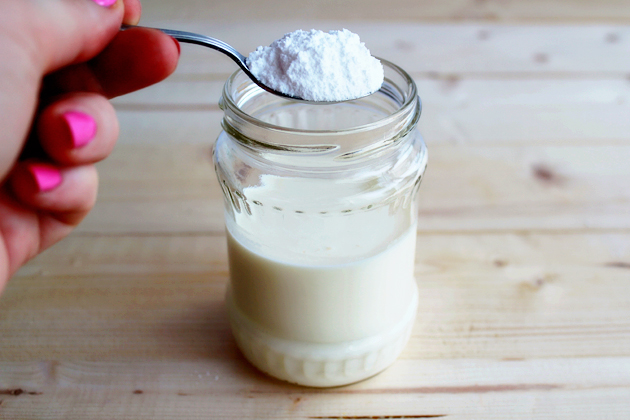 2. I poured about 2/3 cup (160 ml) whipping cream in it.

3. I added one heaping teaspoon of powdered sugar and mixed it in.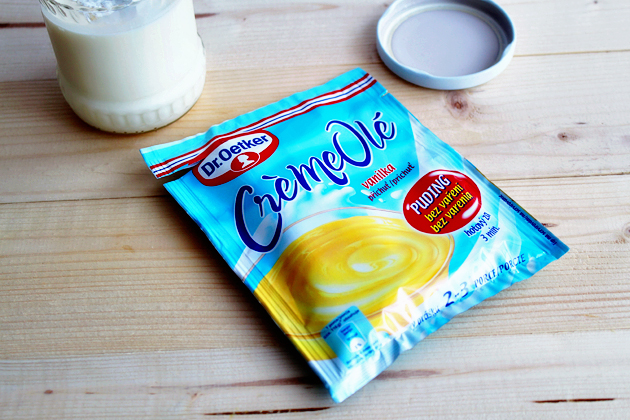 4. Then, in small batches, I added about 3 heaping teaspoons of instant pudding powder.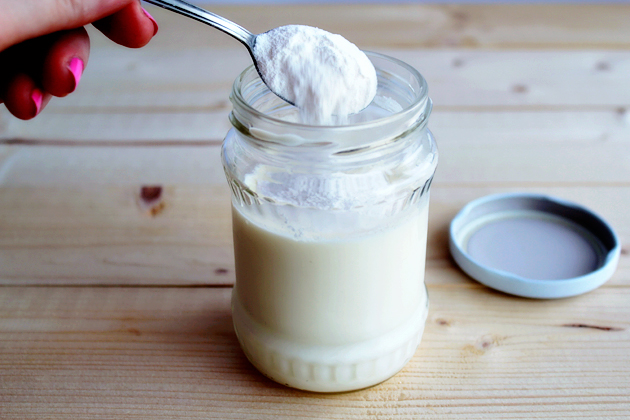 … just like this…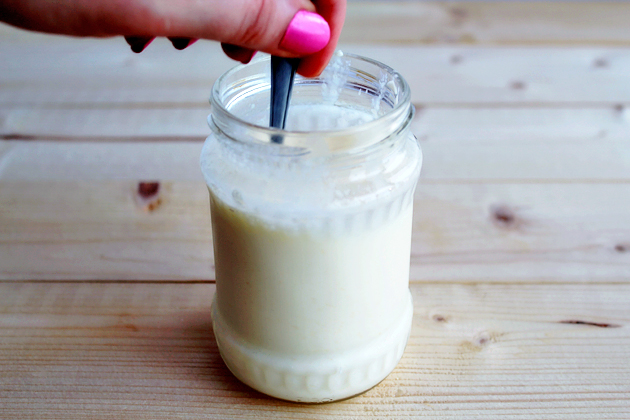 5. I whisked the mixture thoroughly after each addition to eliminate the lumps as much as possible.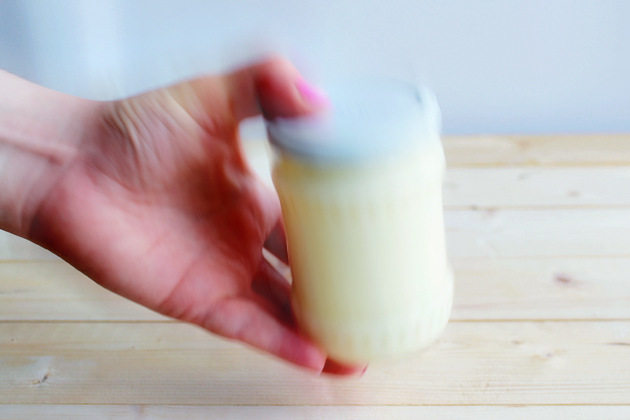 6. I then closed the lid and shook the whole jar until the texture was firm (you will need to check the state of the mixture every 10 seconds or so because, if you shake it too long, the mixture can become curdled – so, my advice is – don't try to make it too firm, just try to get the texture on the firmer side).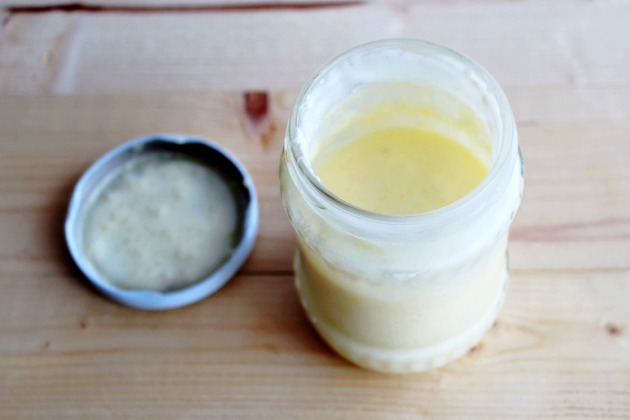 Yummy, this tasted very delicious already. But we want it even better, don't we?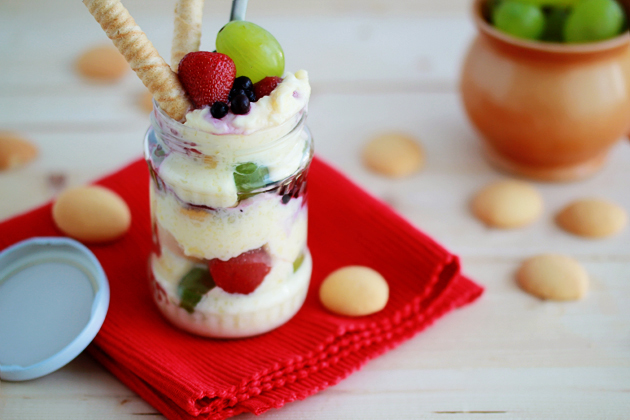 7. So, why not mix in some delicious fruit and nilla wafers.

Or, to serve this dessert in a more fancy way, just use a different jar and spoon all the layers neatly over each other (fruit – nilla wafers – mixture) achieving a cute and eye-pleasing effect.

Enjoy this super-quick summer treat!

Love,
Petra