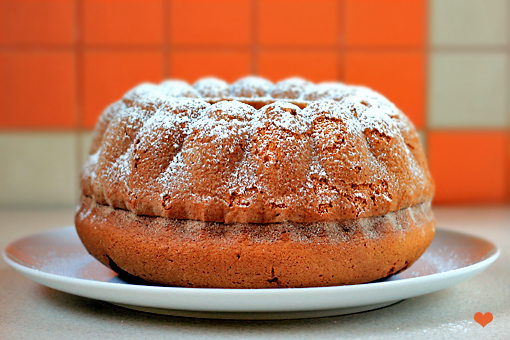 I heart bundt cakes.
You can clearly see it in the above picture and also in the picture below.
Hearts overload.
Bundt cakes are cute, bundt cakes are fun and they also are super-easy to make.
In addition, this one is also perfect.
I promise.
It's moist but not too moist,  it's sweet but not too sweet and it tastes just like heaven.
Actually, I'd so love to give you a slice right now.
But I think it will be more useful to give you the recipe…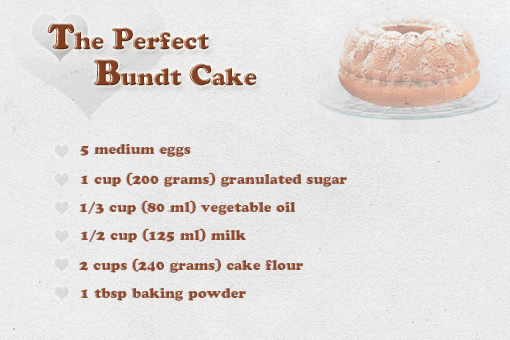 Here are the ingredients.
Six of them.
I love simple recipes.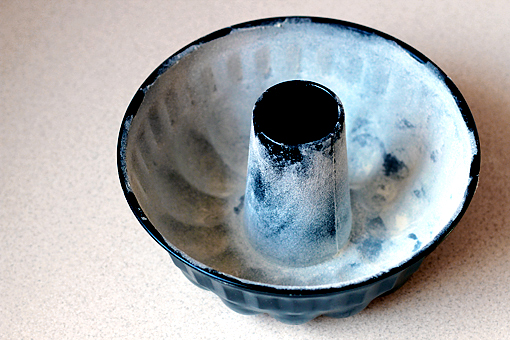 1. First preheat the oven to 347 °F (175 °C).
2. Then butter and flour thoroughly a 9 x 4 inches (23 x 10 cm) bundt pan.
Instead of buttering the pan you can use a vegetable spray.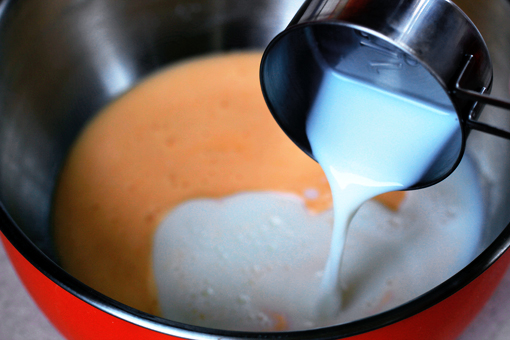 3. Now separate the eggs into two larger bowls.
Set the egg whites aside. Their time will come a little later.
4. Add the sugar and the vegetable oil into the bowl with the egg yolks and using a hand mixer mix them for about three minutes.
5. Then add the milk and mix for another three minutes.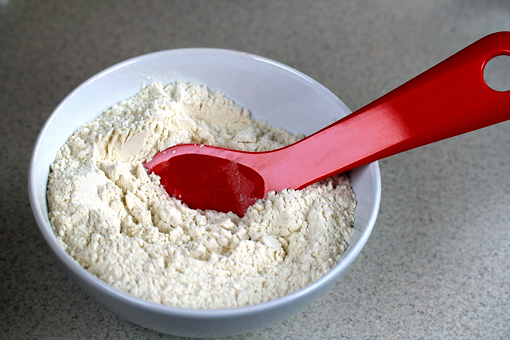 6. Now pour the flour and the baking powder into a smaller bowl and combine them with a spoon.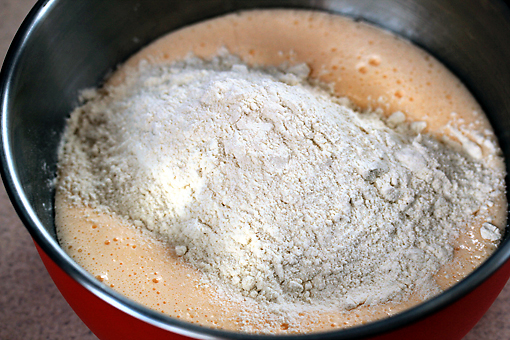 7. Add the flour mixture into the beaten egg-yolk mixture…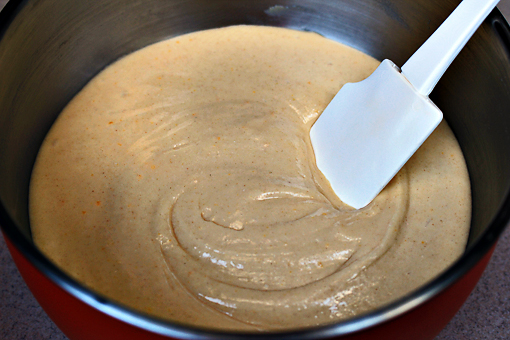 8. …and using a spatula stir it to combine.
First there will be lumps. But don't give up, keep stirring and kill them all.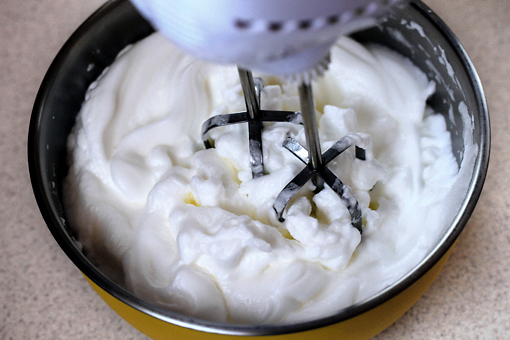 9. Finally, grab the bowl containing the egg whites and whip them until firm.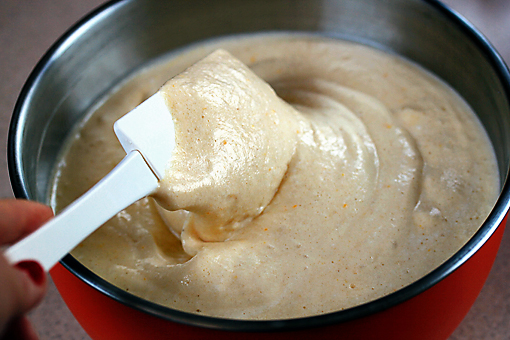 10. Using a spatula again, gently fold the whipped egg whites into the batter just until blended.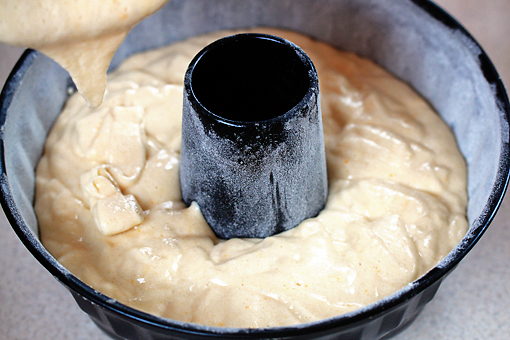 11. Pour the batter into the pan.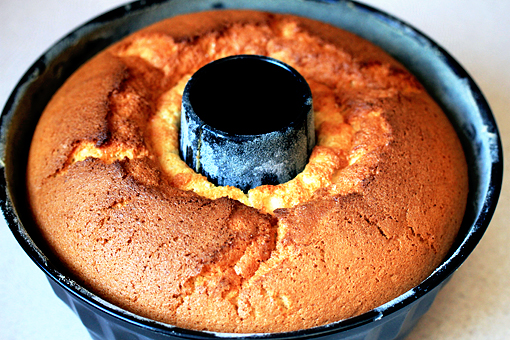 12. And into the oven it goes for about 30 minutes or until a toothpick (or a wooden skewer) inserted into the center of the cake comes out clean.
When you do the toothpick/skewer test you might find dry crumbs adhering to the skewer. That's all right. The cake is done.
But when you find raw batter on it that means that the cake needs some more baking.
13. Remove the cake from the oven and let cool.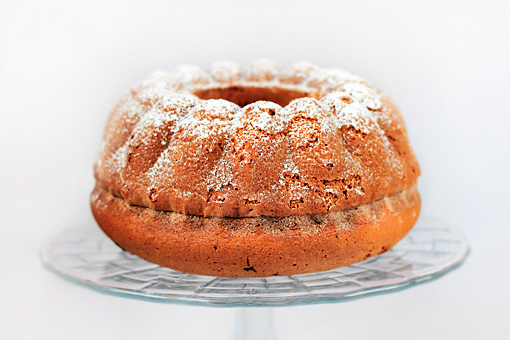 Then place it on your Mom's old cake stand (which is actually older than you) and admire the beauty for a while.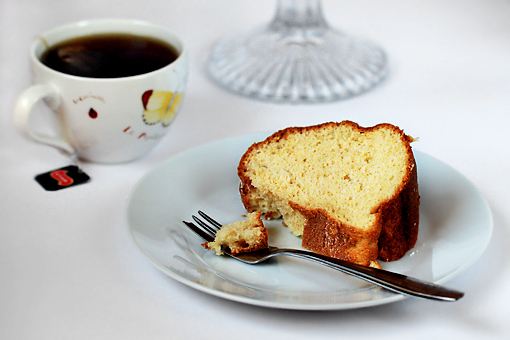 Then make a nice cuppa tea or coffee, cut a big fat slice of the cake (or three) and have the best time ever.
Enjoy, dear friends.
And, please, make this soon.