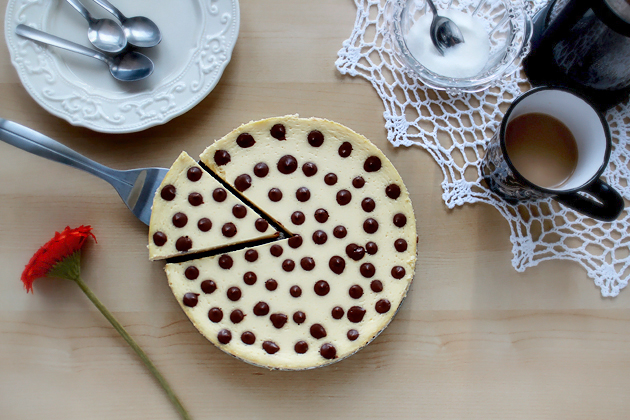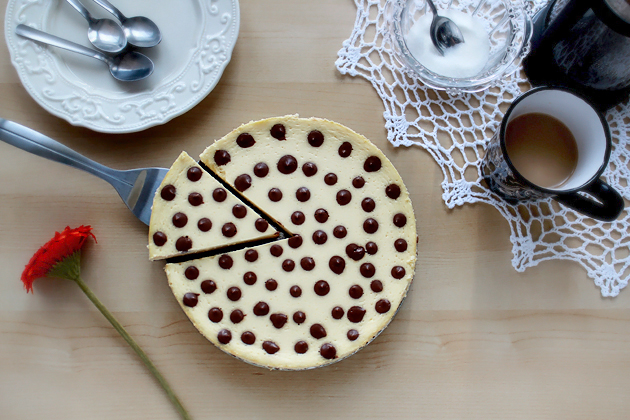 I am very happy to introduce to you the newest addition to my cheesecake collection.

It's a Polka Dot Cheesecake!

Isn't it like the most adorable idea ever?

And besides that, it really is a gorgeous treat – the texture is just perfect and the flavor is out-of-this-world delicious. Yummy!

If you'd like to make your own polka dot cheesecake, then I sure have all the necessary details for you…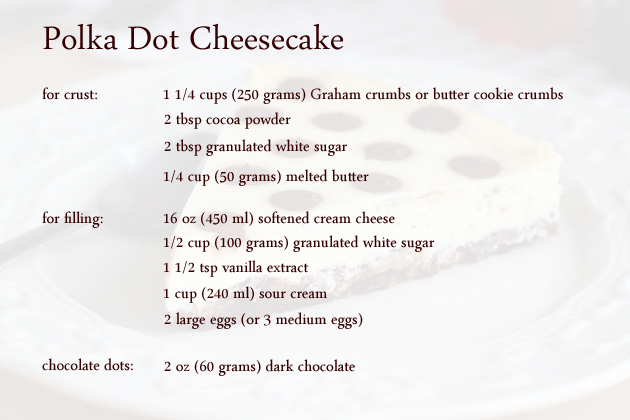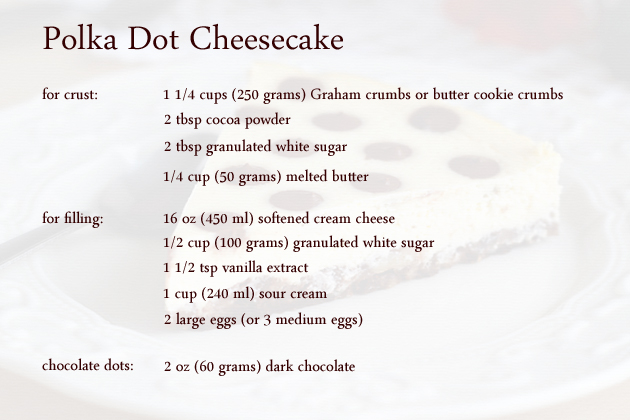 This is what we need.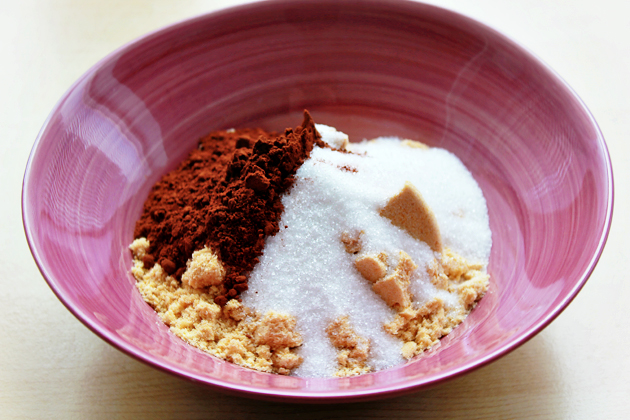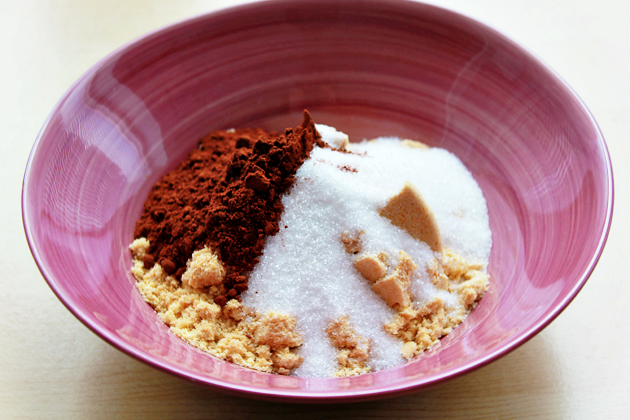 1. To begin, preheat the oven to 300 °F (150 °C).

2. Grease an 8-inch (20 cm) springform pan and line it with parchment paper.

3. In a small bowl, combine the graham crumbs, sugar (2 tbsp), cocoa…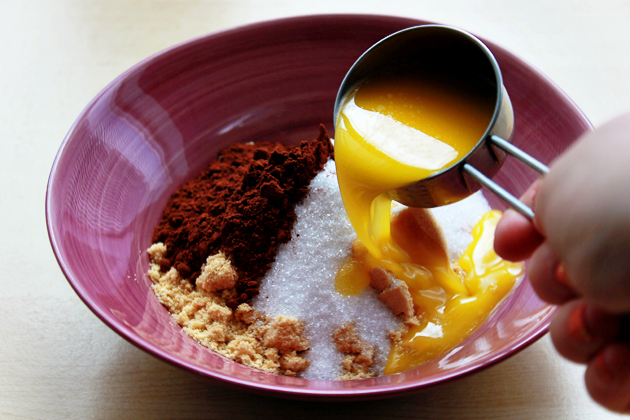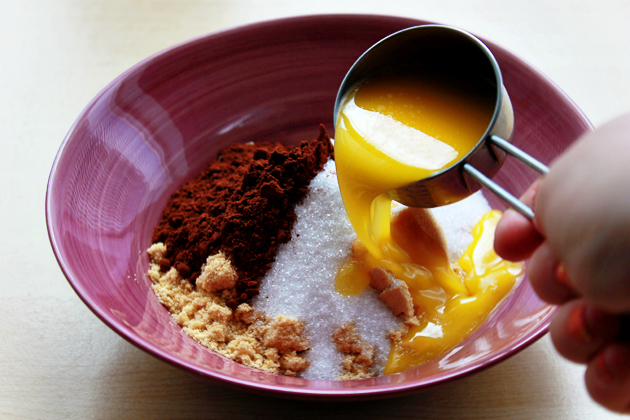 … and melted butter.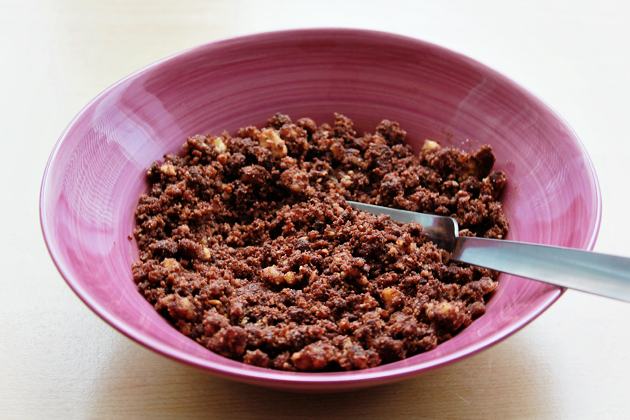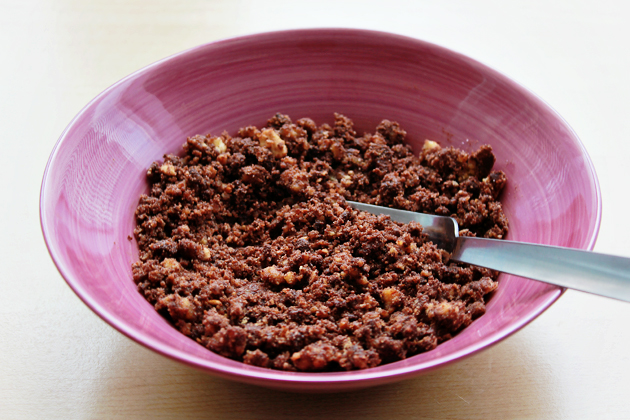 Use a fork to combine all the ingredients.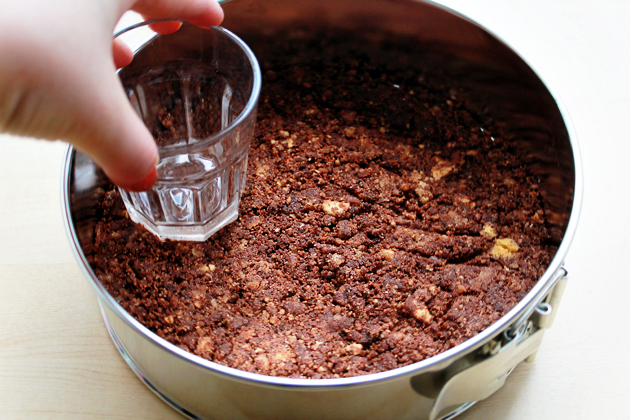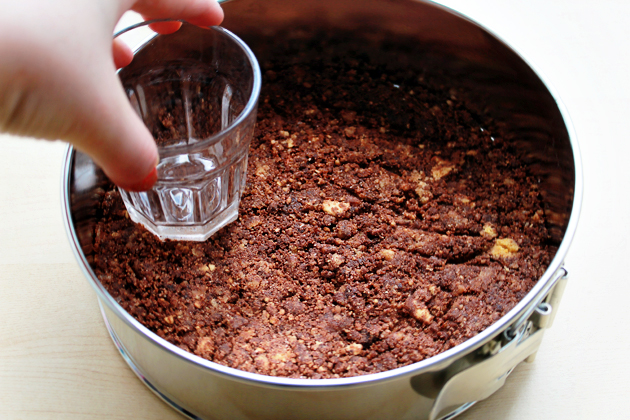 4. Press the mixture into the pan.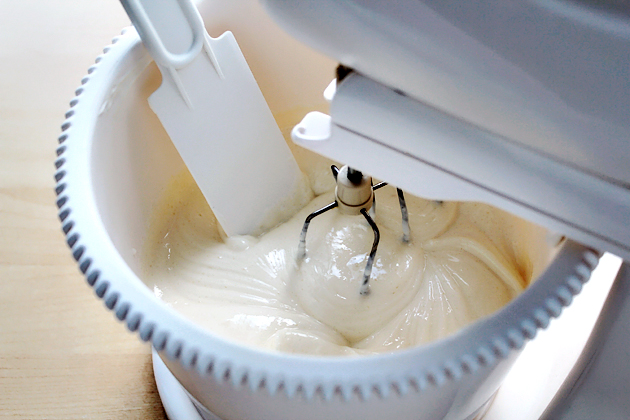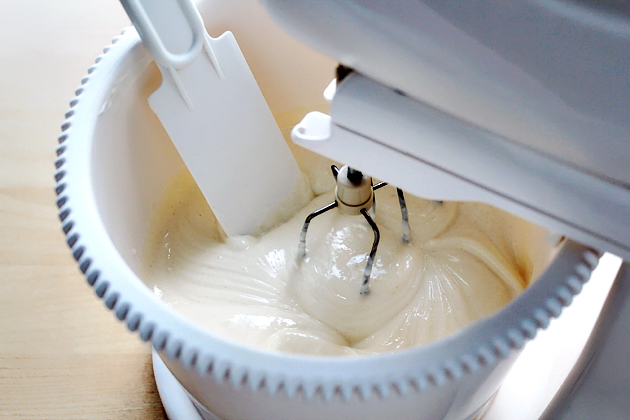 5. Then beat the cream cheese until smooth. Gradually add the sugar (1/2 cup – 100 grams). Scrape down the sides of the bowl.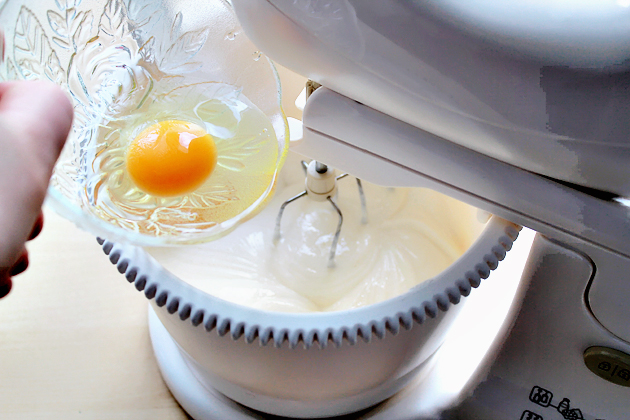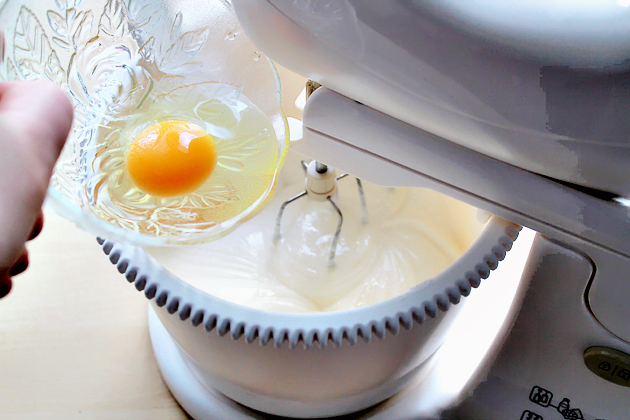 6. Add the eggs, one at a time, on low speed.

7. Add the vanilla and sour cream. Scrape the sides of the bowl one more time and beat until smooth.

8. Reserve 1/2 cup (120 ml) of the cheesecake filling and set aside (!).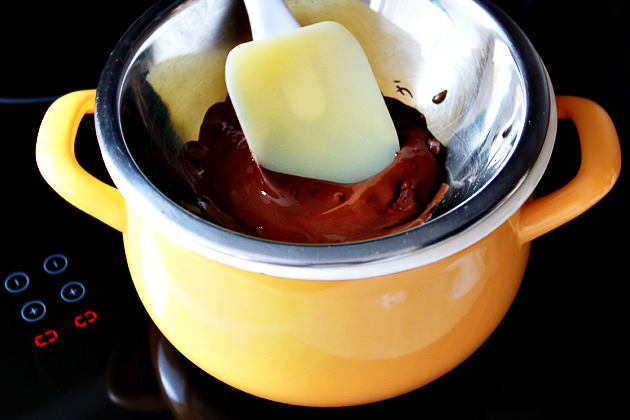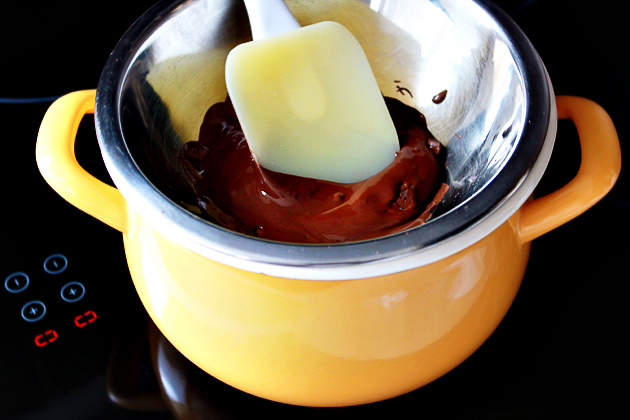 9. Melt the 2 oz (60 grams) of dark chocolate in a bowl placed over a pot of barely simmering water (or in a microwave on low temperature).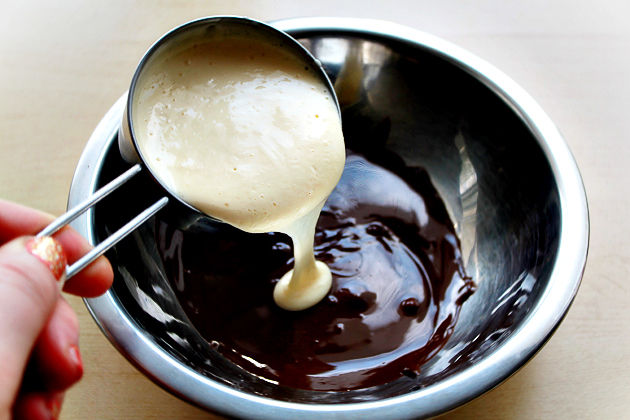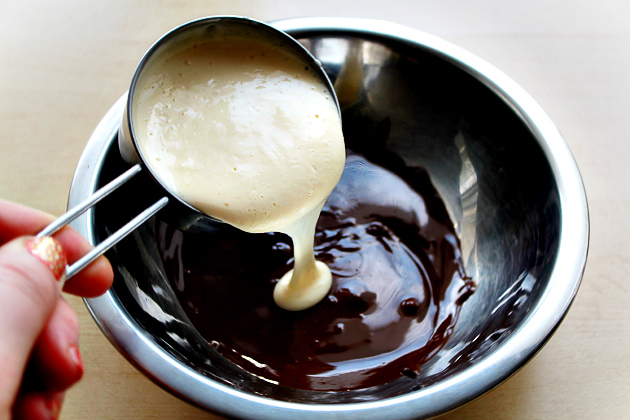 10. Stir the reserved 1/2 cup (120 ml) of cream cheese filling into the melted chocolate.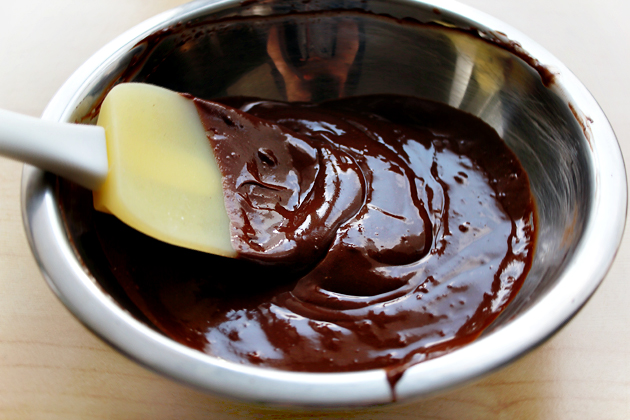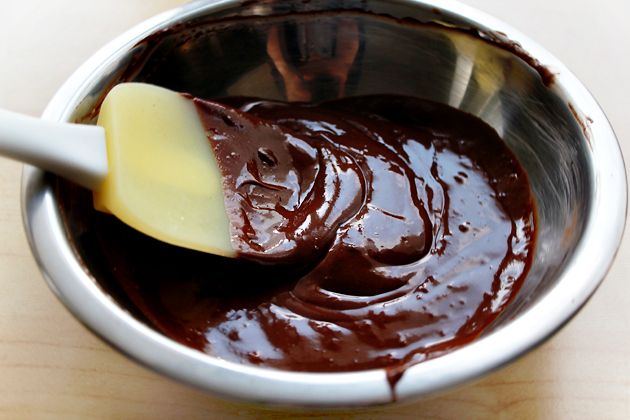 Just like this.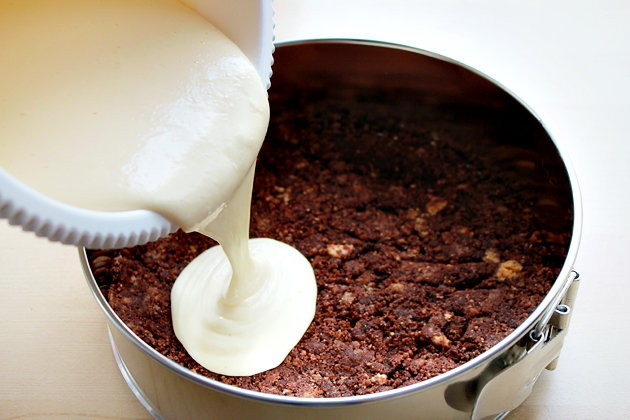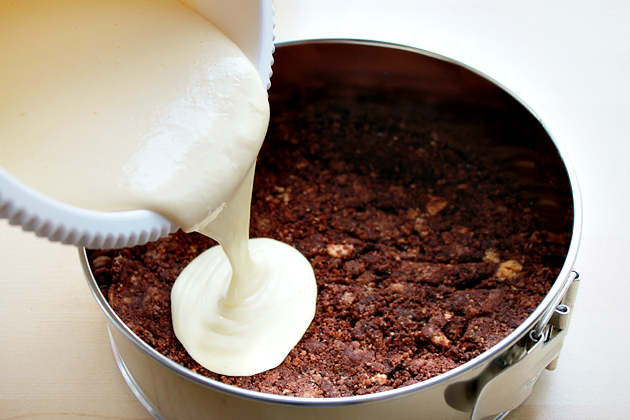 11. Pour the plain batter into the pan.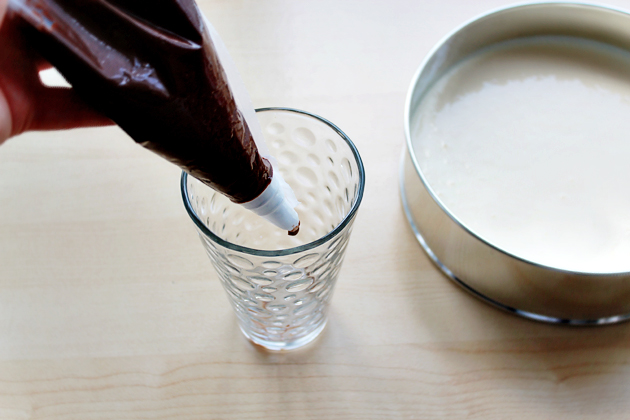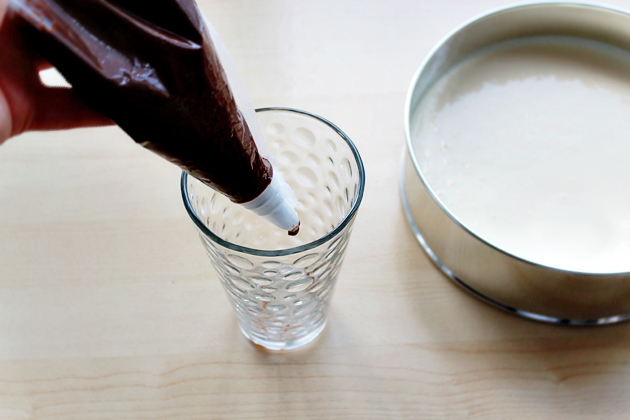 12. To make the dots, you will need a pastry bag fitted with a round tip. Fill the pastry bag with the chocolate cheesecake mixture.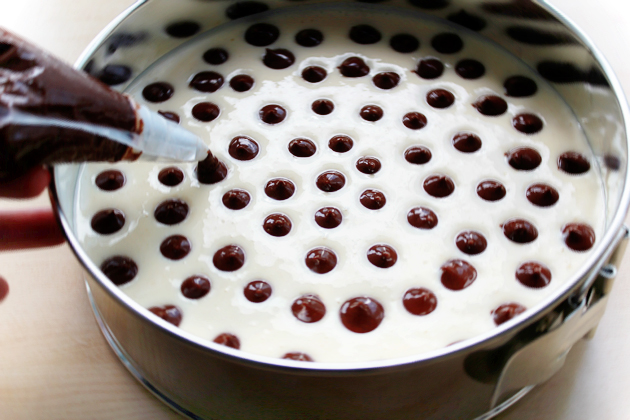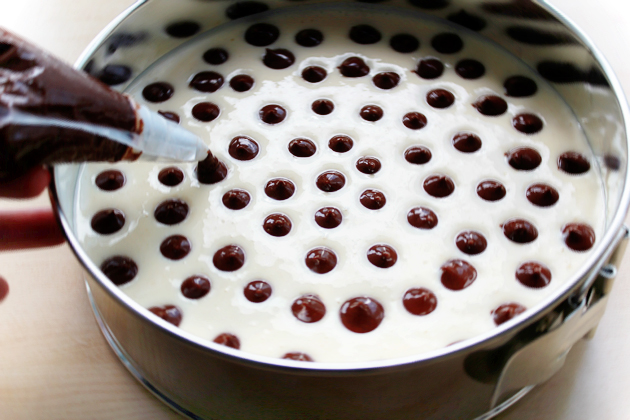 13. Gently press the tip of the bag into the smoothed out plain cheesecake and squeeze the bag forming a dot. Place dots all over the cheesecake until the chocolate mixture is used up.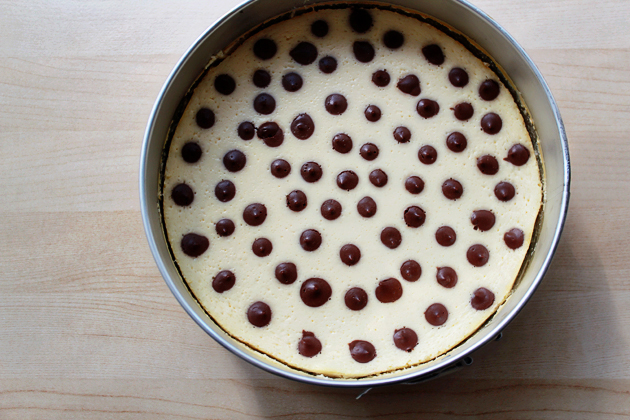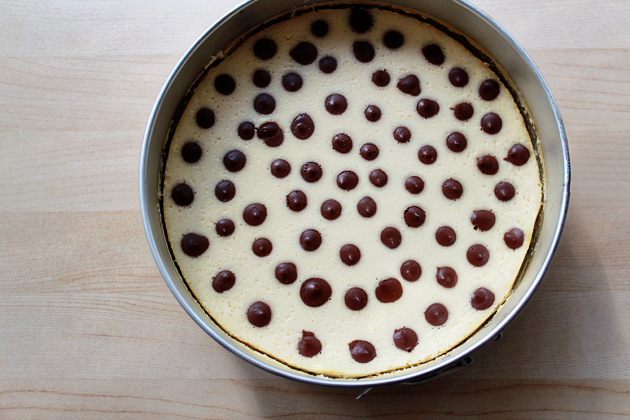 14. Place in the oven and bake for 1 hour. Turn off the oven and with the oven door slightly ajar, leave the cheesecake in the oven for an additional 1 hour.

15. Remove from the oven and place on a wire rack. Run a knife around the inside edge of the pan to loosen the cheesecake.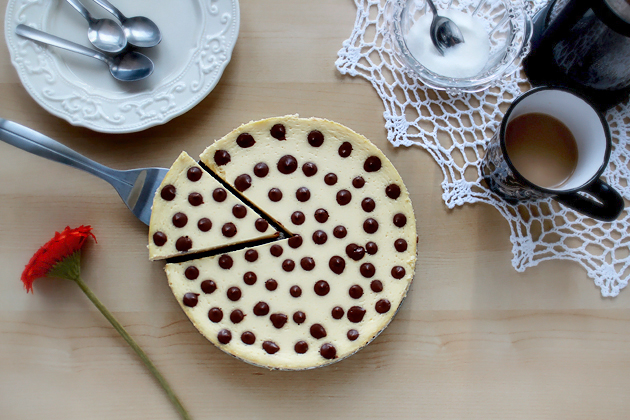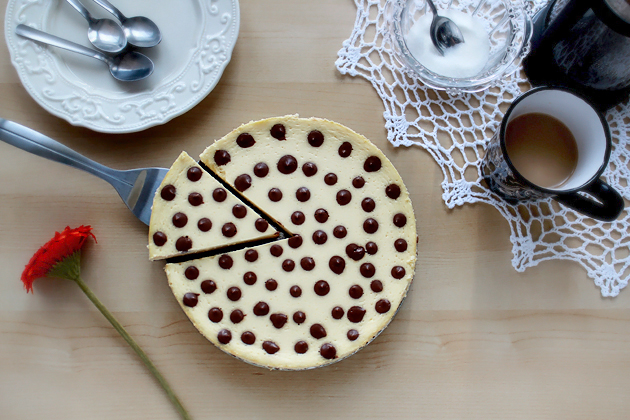 16. Refrigerate for about 12 hours. Freeze if you wish for about 1 hour before cutting. Use a knife dipped in hot water to help when cutting.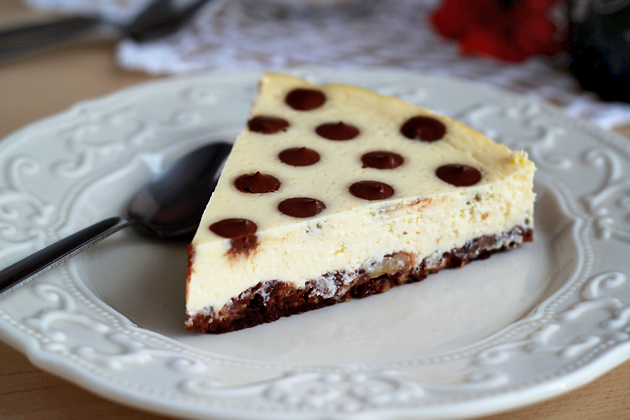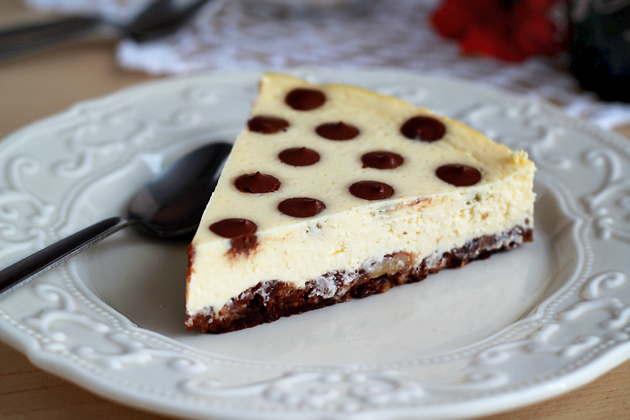 Enjoy, dear friends!

This is a dream on a plate!

(This amazing recipe was adapted from bakersdaughter.typepad.com. To print the recipe, just click the print icon below this post.)