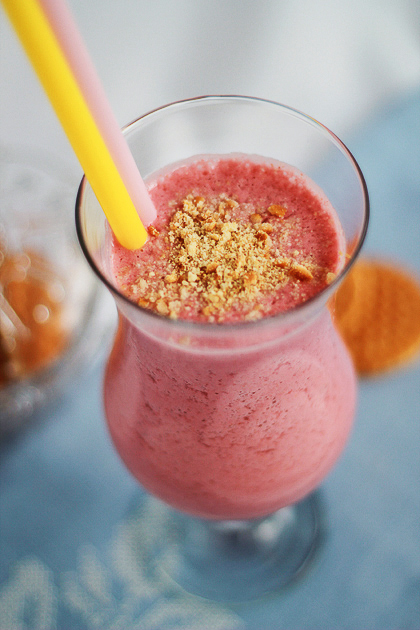 If you are a fan of cheesecakes and smoothies (just like me), I know what this recipe might mean to you… something like 'THE BEST THING EVER'? Or 'THE SWEETEST AND THE MOST WONDERFUL DREAM COME TRUE'? Am I right?

Well, that is what definitely came to my mind when I noticed a recipe for a CHEESECAKE SMOOTHIE.

To bring this extremely delicious thing to your life too, all you need to do is follow these very simple steps…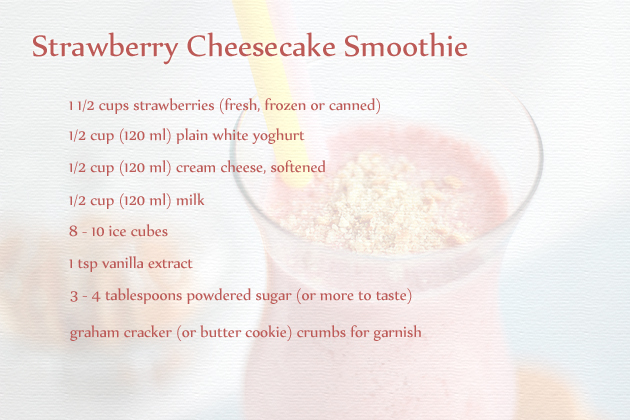 Just grab these ingredients (except for the cracker/cookie crumbs).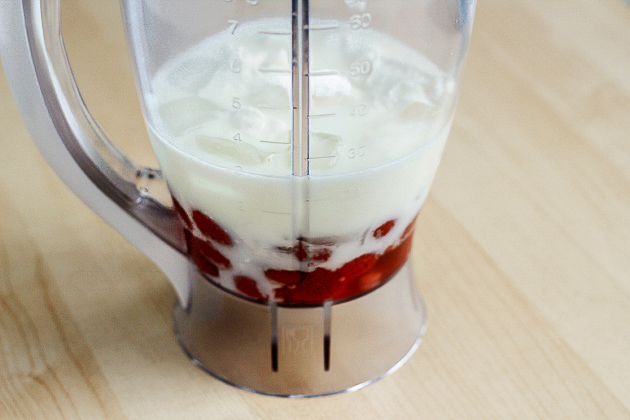 Place them in you blender.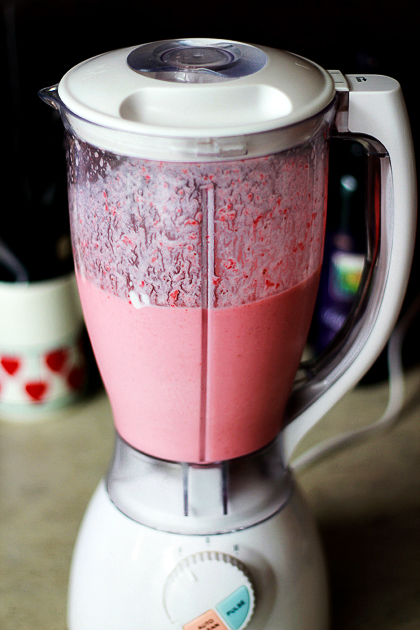 And blend, blend, blend until nicely smooth.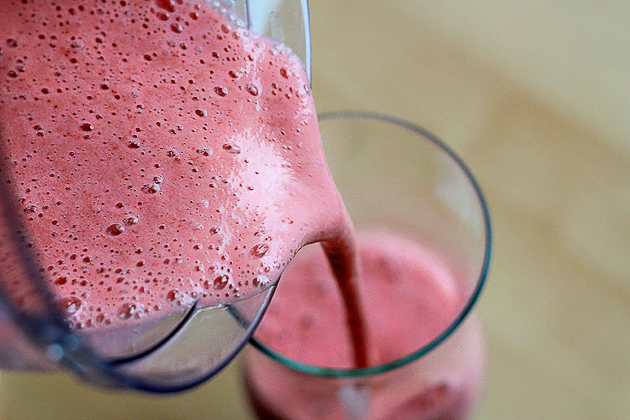 Pour into a glass.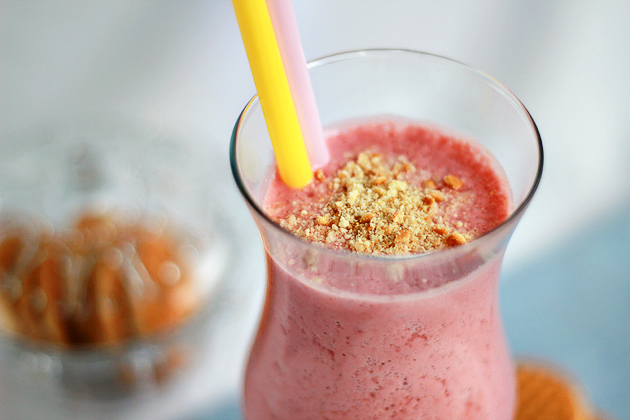 Garnish with the crumbs.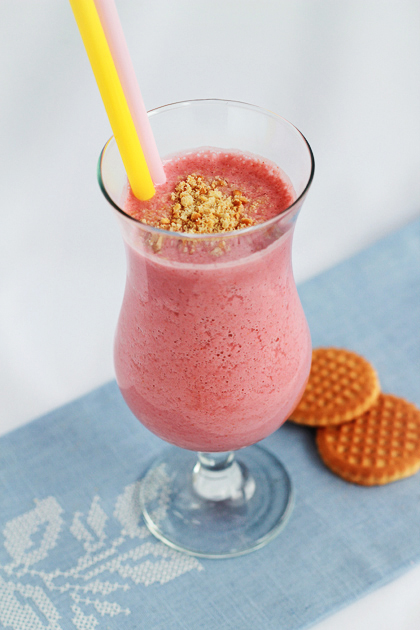 And enjoy poetry in a glass.

Love,
Petra

(This recipe was adapted from momspark.net. It makes 3-4 servings. To print the recipe, click the print icon below this post.)