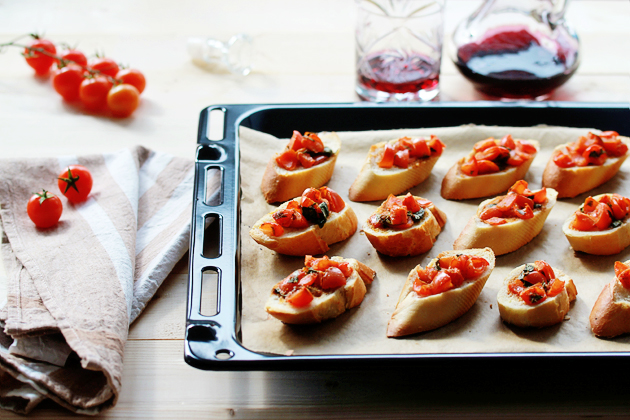 I think it's amazing how so few simple ingredients can together create a taste so divine.

Bruschetta with tomatoes and basil is just the perfect example of that.

After making these lovely bites today I am sure I am making more soon.

They are truly delicious! DELICIOUS!!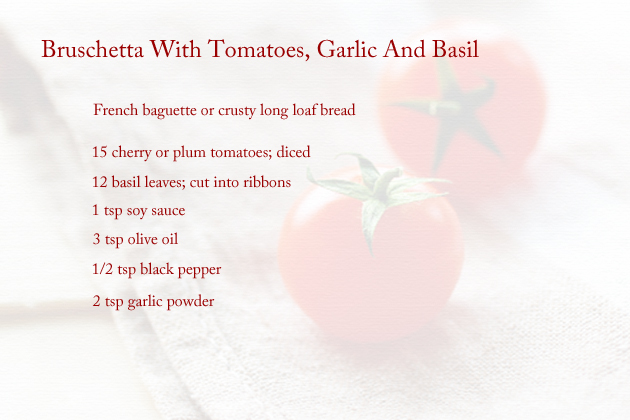 Here's what we need.



The preparation is beyond simple.

1. Preheat the oven to 350 F (175 C).

2. In a bowl, combine all the ingredients except the bread and mix well.

3. Slice the baguette.

4. Place the bread on a baking sheet and spoon a little tomato mixture onto each slice.

5. Bake for 8 to 10 minutes, or until the edges of the bread are slightly golden and the topping is warm.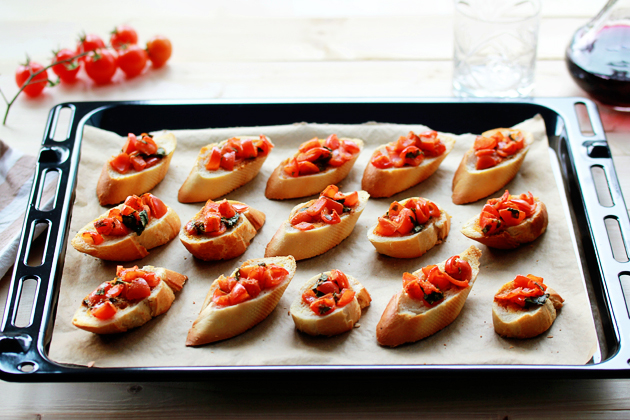 Mmmm.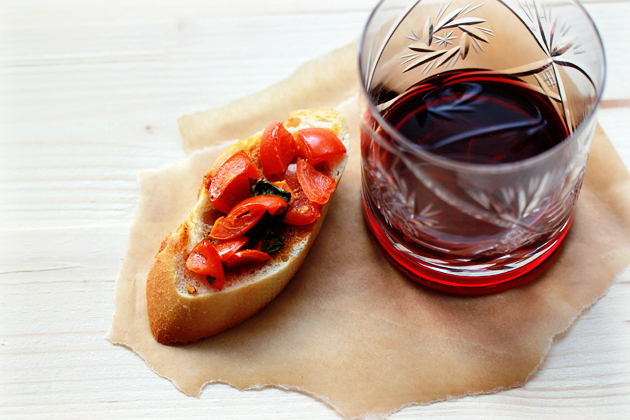 I paired my bruschetta bites with red wine and I really enjoyed this lovely combination.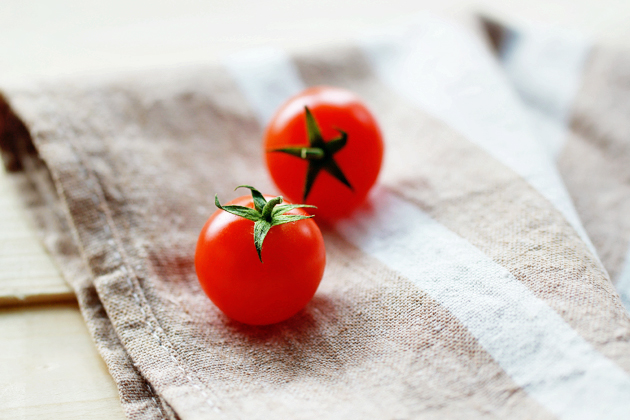 Enjoy, dear friends!

Love,
Petra

(This yummy recipe was inspired by this recipe from Peta.org.)