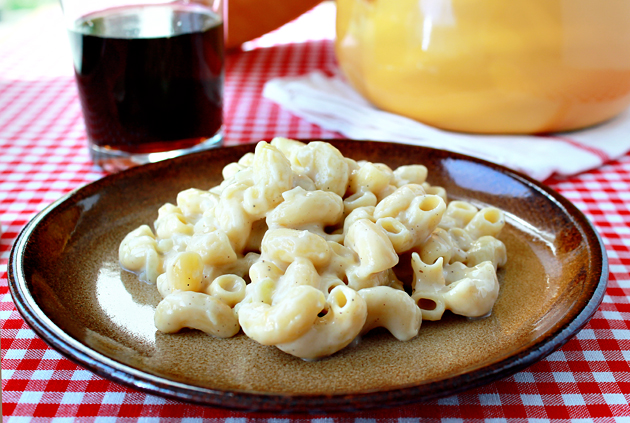 To celebrate and welcome the first day of fall, I've made a yummy and simple mac and cheese for you.

It can be made really quickly (and we all love that, don't we), you only need one pot, and you don't even have to heat up the oven.

Isn't it just gorgeous?

It is simply the perfect comforting meal to enjoy with your loved ones!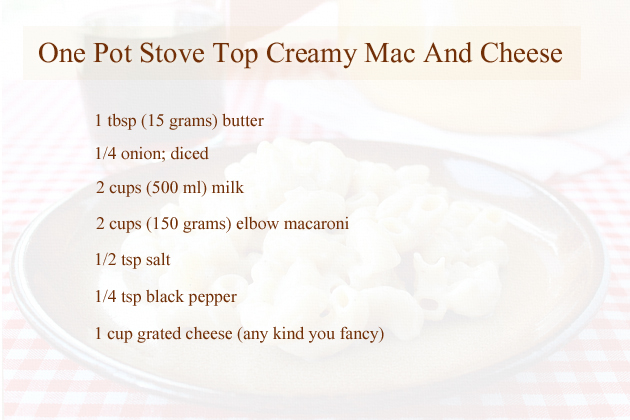 Here's what we need.

Beyond simple!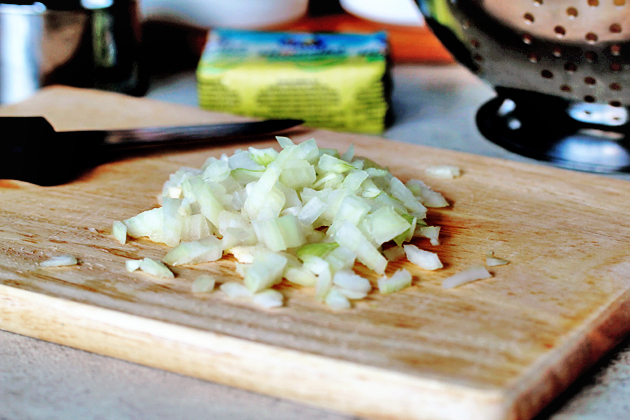 And here's the story, in all it's lovely, delicious and fragrant steps…

1. First, dice 1/4 of the onion.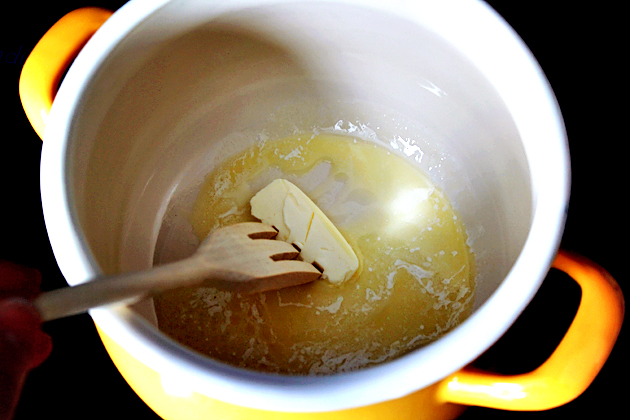 2. In a medium pot or saucepan, melt the butter over medium heat.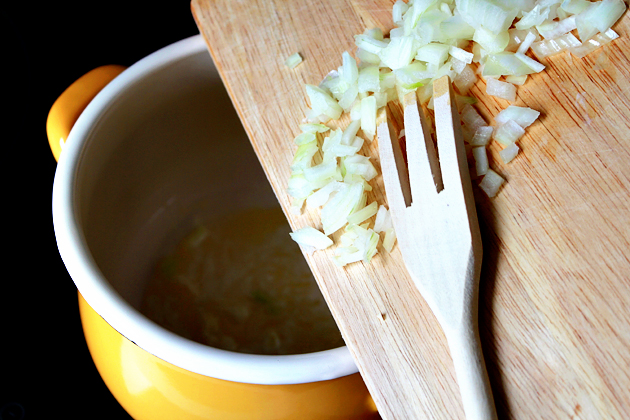 3. Add the diced onion…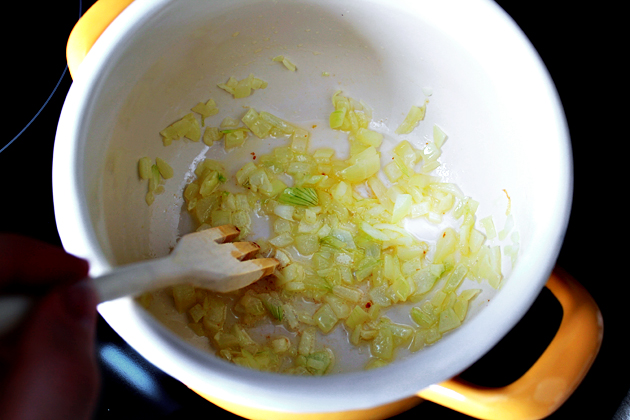 … and sauté until translucent, about 3 minutes.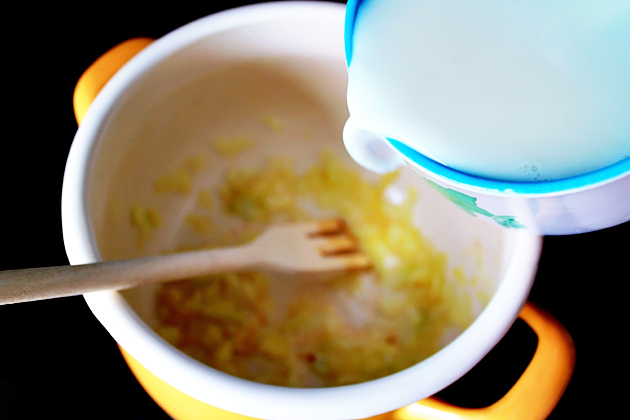 4. Then add the milk, …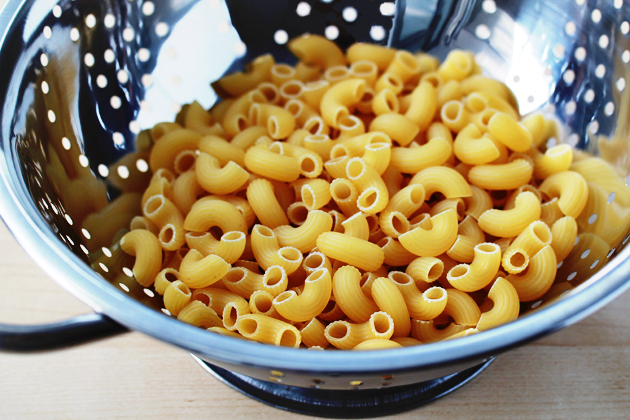 … raw macaroni, …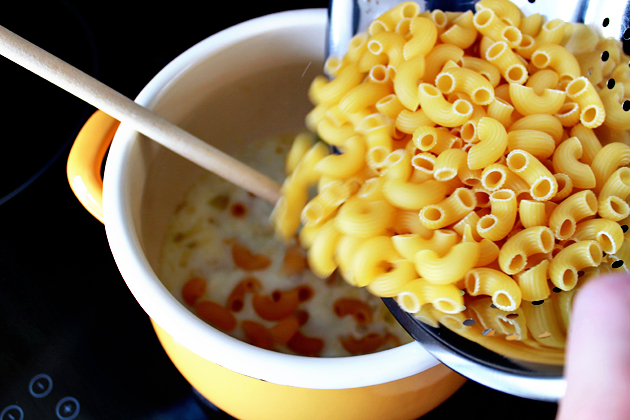 …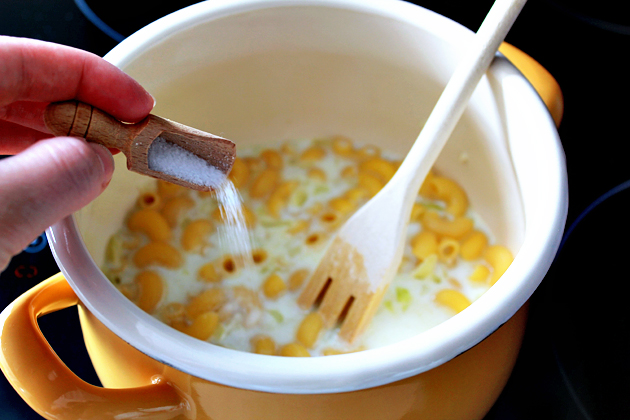 … and salt and pepper.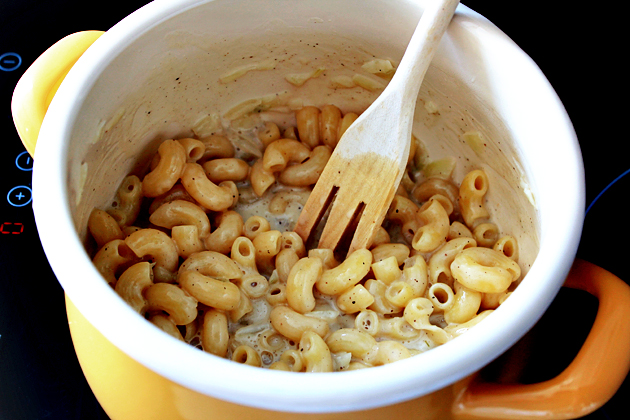 5. On medium heat, slowly bring the mixture to a simmer, stirring frequently.

Once the mixture comes to a simmer, turn heat down between medium and low (too-high heat could evaporate the milk too quickly).

Continue to stir the mixture frequently for about 15-20 minutes, or until the pasta is cooked al dente. Judge to taste. If pasta is not fully cooked after this time, add a little more milk to the mixture.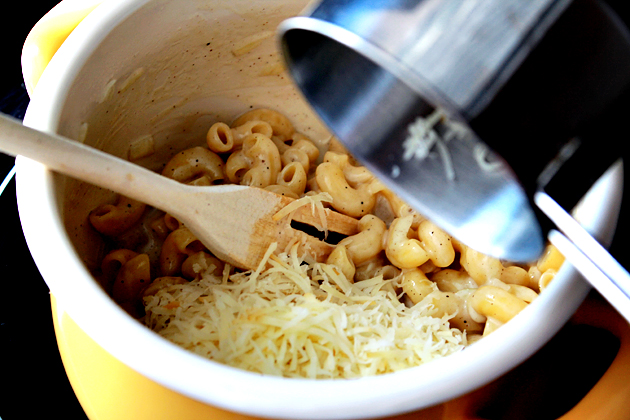 6. Then stir in the grated cheese.

7. Turn off the heat and allow the cheese to melt into the mixture. Add additional salt if necessary.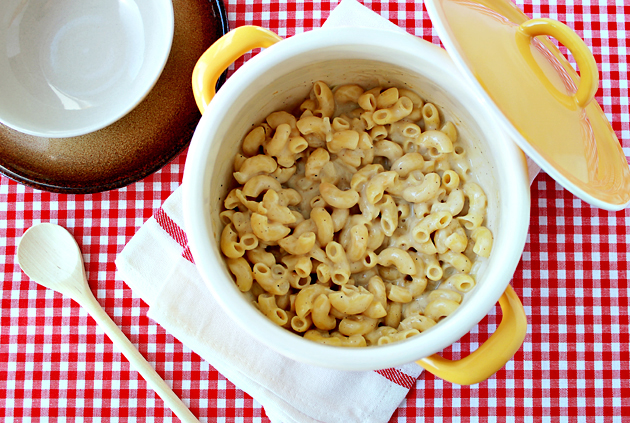 8. Before serving, stir one final time to mix everything together.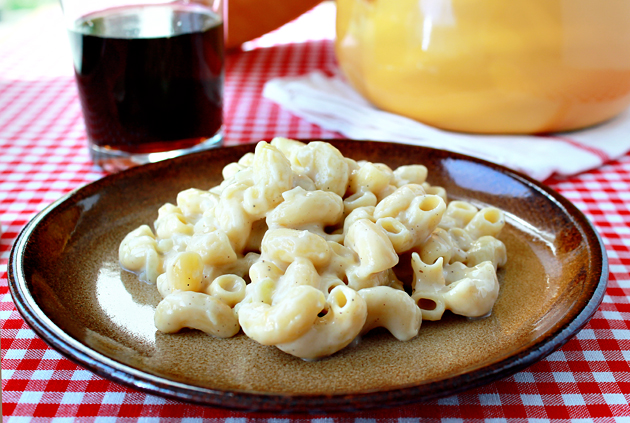 And most importantly, enjoy, dear friends!

(This recipe was inspired by SmallKitchenCollege. Servings: 2-3.)