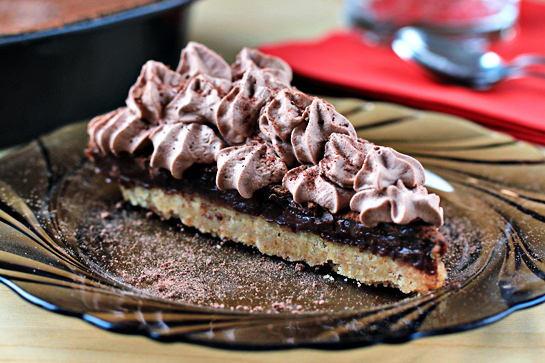 I know what you're asking.
You are asking: 'Petra, if I eat this, when am I allowed to eat next? In seven days? In two weeks? A year? It looks so rich.'
I truly don't know the answer to that question.
But what I do know is that St.Valentine's Day is just around the corner, and on that day all things luscious and sinful are more than allowed.
Luscious and sinful, that's exactly what this dessert is.
And here is how you can make it too…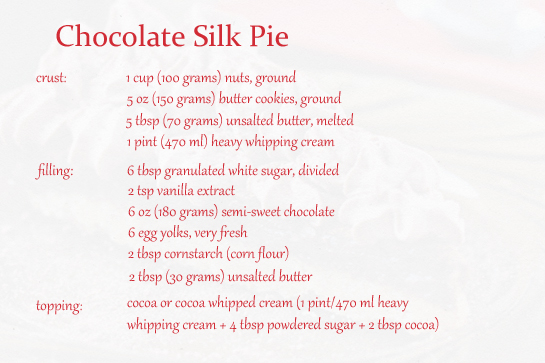 This is what we need.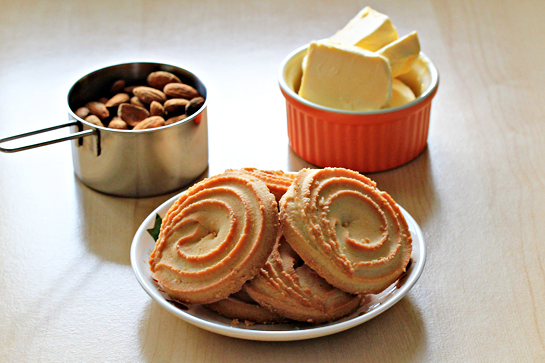 To make the crust:
1. Preheat the oven to 350 F (175 C).
2. In a food processor, pulse the nuts and cookies until small crumbs form.  Melt the butter and add it to the nut-cookie mixture.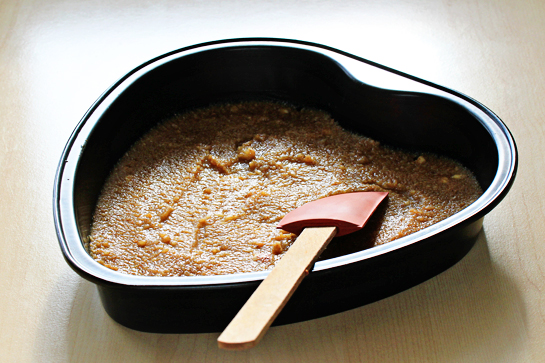 3. Transfer the mixture to a 9-inch pie plate or a heart shaped form and smooth out the surface.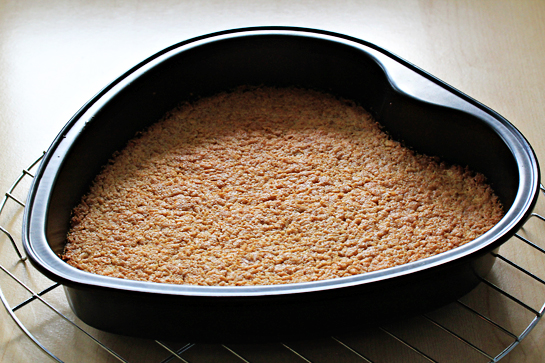 4. Bake the crust until slightly darkened, about 10 minutes.  Transfer to a cooling rack while you prepare the filling.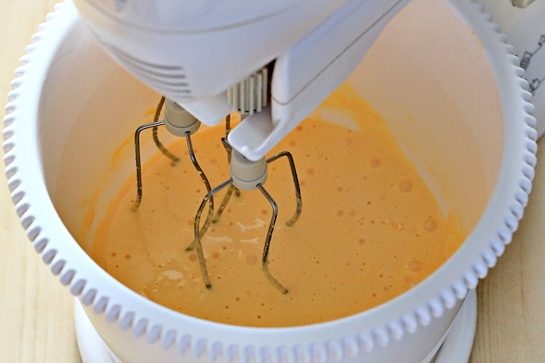 To make the filling:
5. Whisk the egg yolks until pale in color.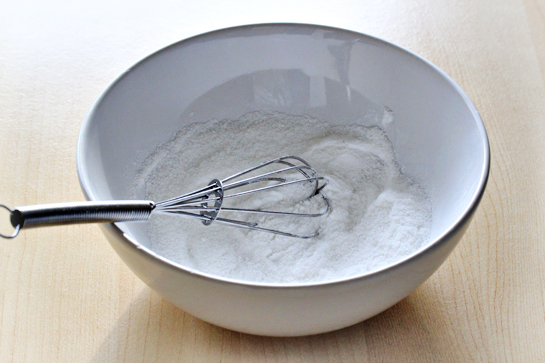 6. In a small bowl, combine the cornstarch and 3 tablespoons of sugar.
7. Combine the egg yolks with the cornstarch mixture.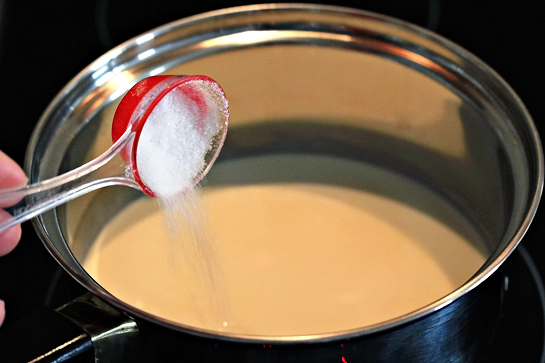 8. In a small saucepan, combine the cream, vanilla extract and 3 tablespoons of sugar.  Cook over medium-low heat, stirring regularly, just until it begins to steam, but don't let it boil.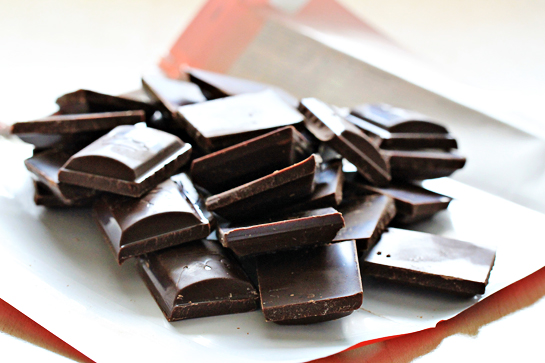 9. Add the chocolate and whisk continuously until it all melts.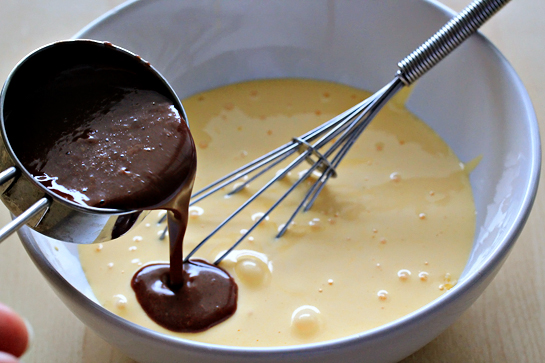 10. Add two tablespoons of the warm chocolate mixture to the egg mixture to temper it.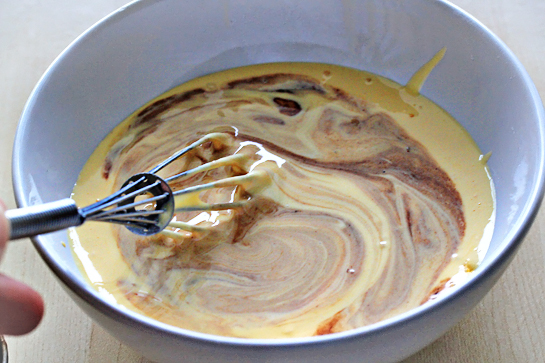 …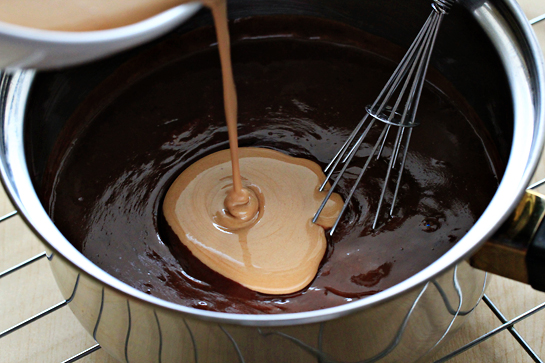 11. Then, whisking continuously, slowly add the egg mixture to the pan.  Cook, still whisking, until thickened. Do not boil.  Remove from heat.  Add the butter and whisk until it melts.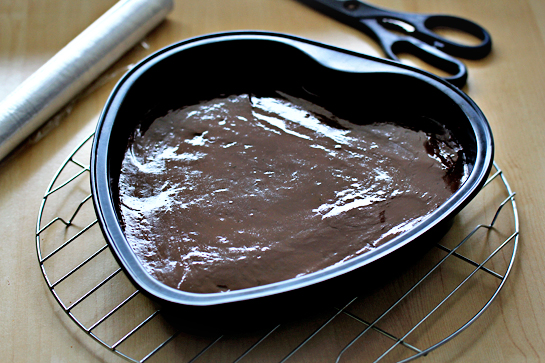 12. Pour the filling into the prepared crust.  Cover with plastic wrap or tin foil and refrigerate for about 12 hours.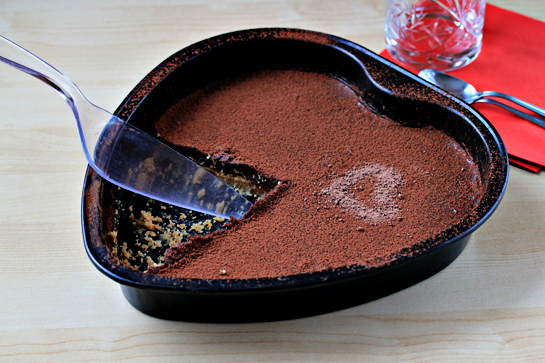 13. Just before serving, dust with cocoa powder …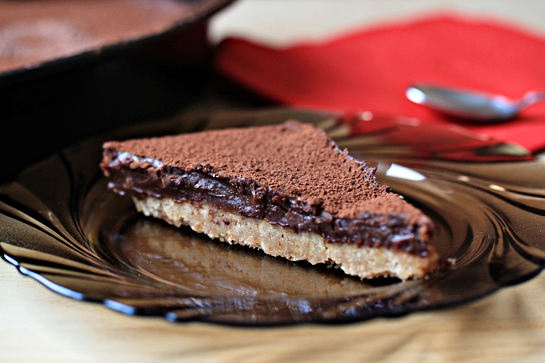 …
… or serve with this lovely cocoa whipped cream. You can prepare it by whipping 1 pint (470 ml) heavy whipping cream with 4 tablespoons of powdered sugar and 2 tablespoons of cocoa powder.
Enjoy, dear friends!
With lots of love,
Petra

(The recipe was inspired by Straightfromthefarm.net. It serves 6 to 8.)