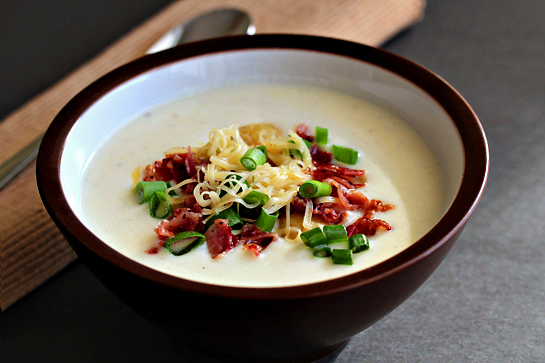 This soup is thick, creamy, and potato-y all at the same time.
Sounds fine, right?
And when topped with bacon bits, cheese, and some green onions it promises a true explosion of flavors.
Are you into this kind of thing?
Are you?
Then this is how you can prepare it too…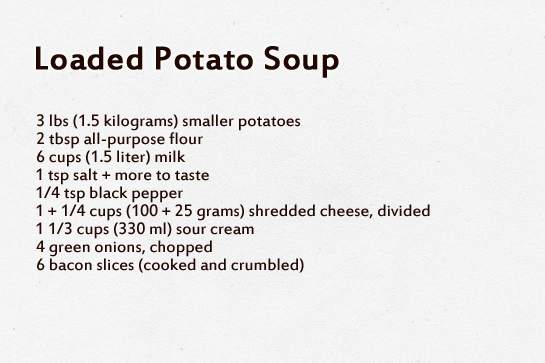 Here's the list of ingredients.
To cut the calories a little (those sneaky little monsters) I used low fat milk and low fat sour cream.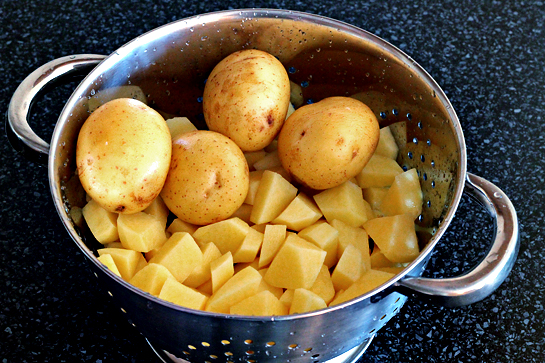 1. Scrub clean 4 potatoes. Peel and cube the remaining potatoes.
2. Boil the potatoes in a large pot of water until soft.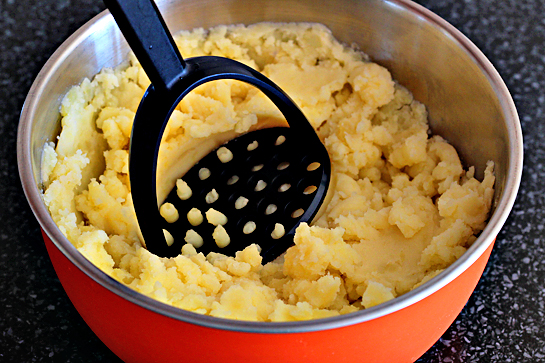 3. Set the whole potatoes aside. Mash the rest. Set aside.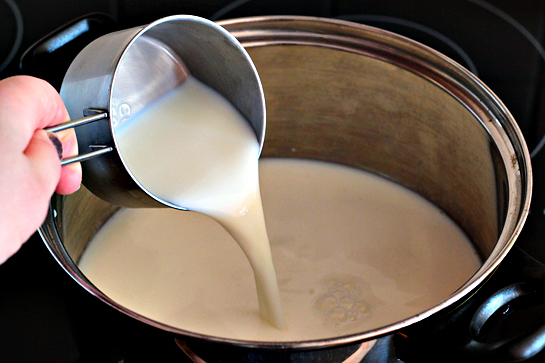 4. Heat the flour in a large saucepan or pot over medium heat, then slowly add the milk, whisking until well blended.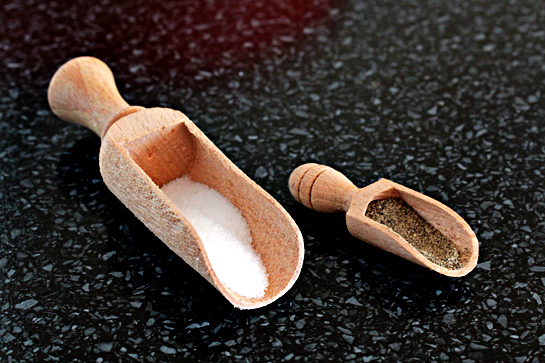 5. Add the salt and pepper.
6. Stirring frequently, bring to boil and cook for about 8-10 minutes.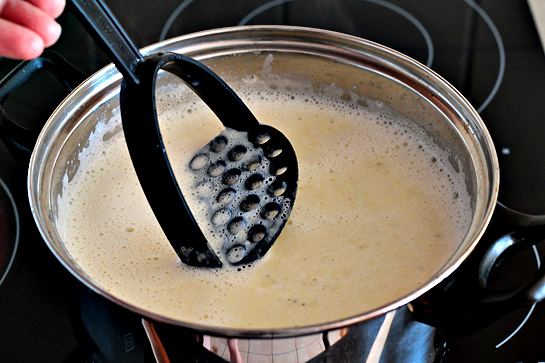 7. Add the mashed potatoes and stir well to combine.
I even used a masher at this phase to incorporate the potatoes in the soup. There still were a little tasty potato chunks left. I was happy with them. But if you want your soup super smooth, a submersion blender can help a lot here.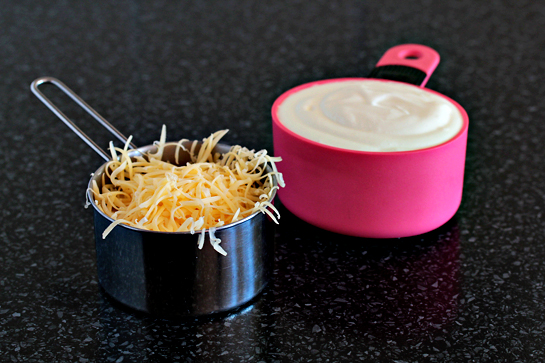 8. Remove the soup from heat. Stir in the cheese (1 cup – 100 grams) and mix until it melts completely. Then stir in the sour cream.
9. Now check if your soup is salty enough. My taste buds needed a lot more salt so I happily added it. Remember, there's already a lot of flavor in this soup, salt will help to accentuate it.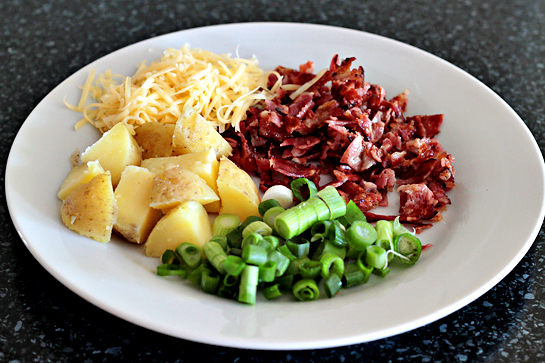 10. Prepare the fixings: cook the bacon and cut/crumble it. Shred the cheese (1/4 cup – 25 grams). Cut the reserved potatoes into small cubes and cut the green onions.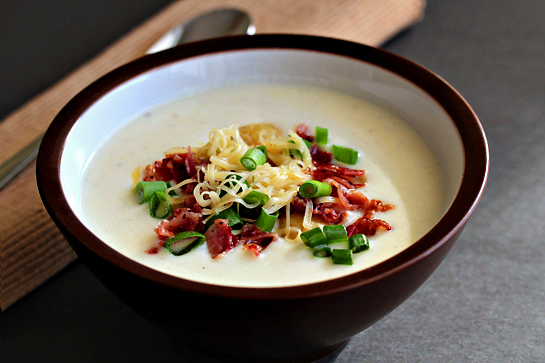 11. Serve warm with the fixings on top.
Enjoy, dear friends.
This is a true soul warmer. You so deserve it!
Love,
Petra
(This recipe was inspired by SavourTheSenses.com.)