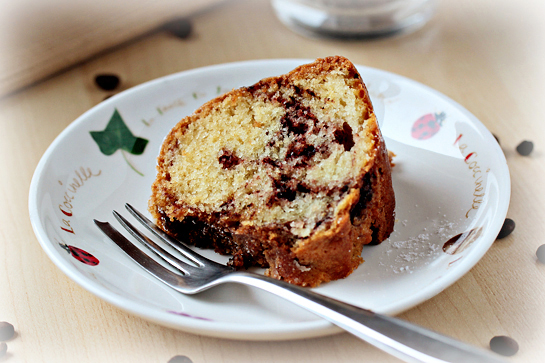 Bundt cakes might be the cutest cakes on Earth.
At least I think so.
The moment I saw a recipe for this one (probably because it has coffee in it and I always seek coffee in any form) I was certain I would make it.
And that really happened.
Here's the proof…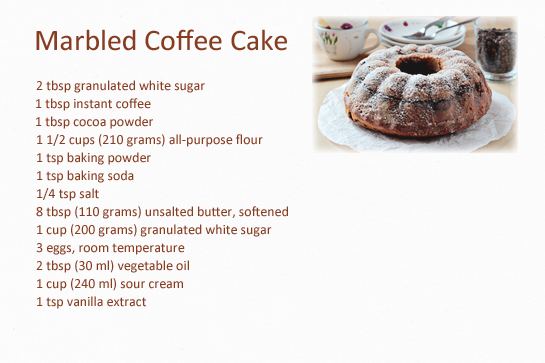 The ingredients.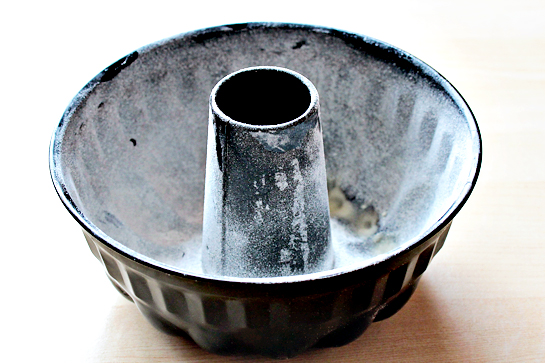 1. First, preheat the oven to 350 F (175 C). Butter and flour a 9-cup (2.1 liter) bundt pan.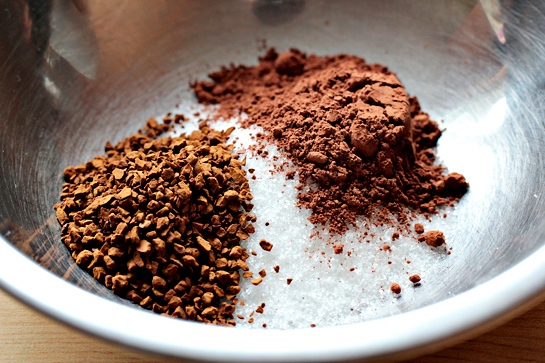 2. In a small bowl, mix together the sugar, instant coffee, and cocoa.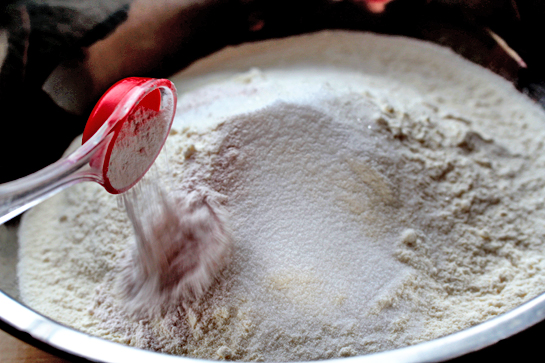 3. In another bowl, whisk together the flour, baking soda, baking powder, and salt.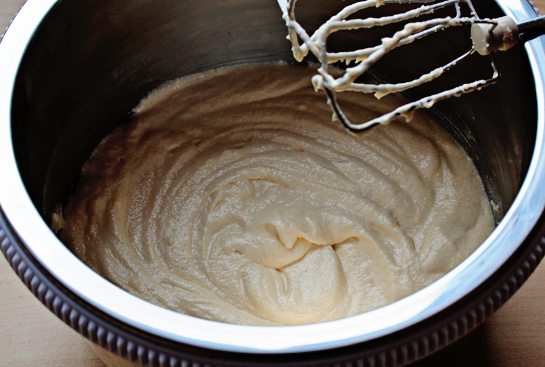 4. Using an electric mixer, cream together the butter and sugar.
5. Add one egg at a time, beating until just combined.
6. Add the vegetable oil and mix a little.
7. Beat in one third of the flour mixture, then half of the sour cream, then another third of the flour mixture. Beat in the remainder of the sour cream and the last third of the flour mixture.
8. Add the vanilla and mix for another minute or two, scraping the sides of the bowl well with a spatula.
Note: Your batter will end up being more 'liquidy' than the one in the picture since the original recipe used a little more flour. I reduced the amount of flour for the recipe on this site to make the cake more moist.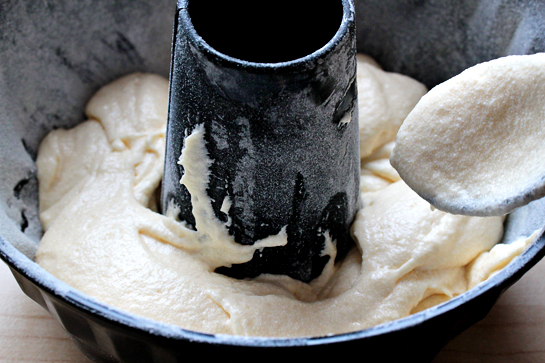 9. Pour half the batter into the prepared pan.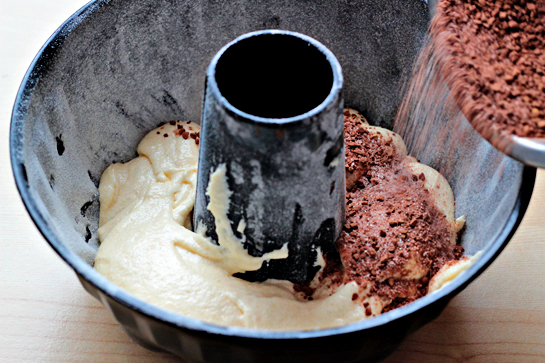 10. Sprinkle the filling on top.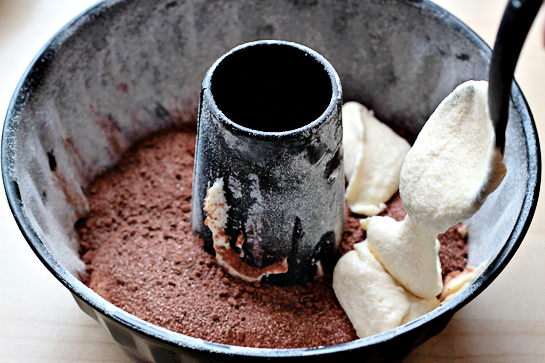 11. And pour in another half of the batter.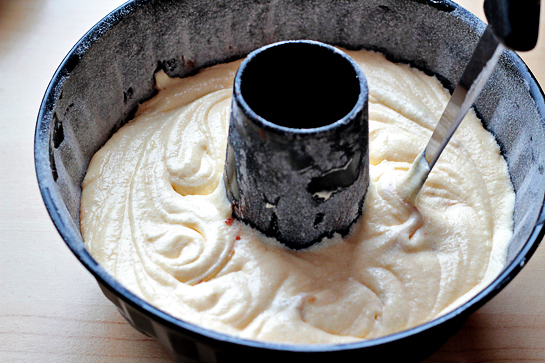 12. Run a knife down through the batter and swirl the knife gently to marble the batter in about six places.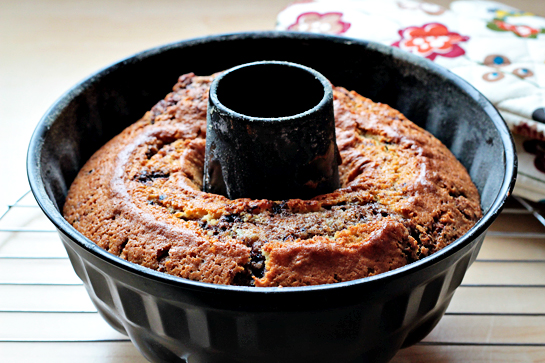 13. Bake for 35-40 minutes, or until a cake tester (or wooden skewer) inserted in the middle of the cake comes out clean.
14. Cool on a rack for 30 minutes.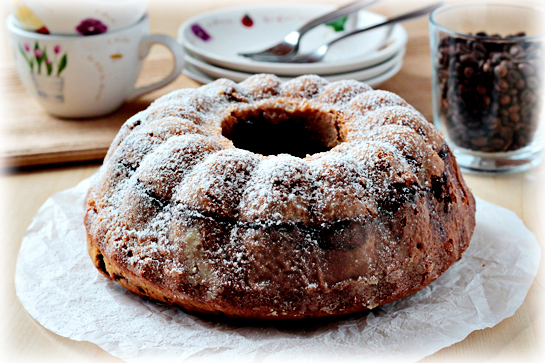 Then turn out onto a plate or onto foil.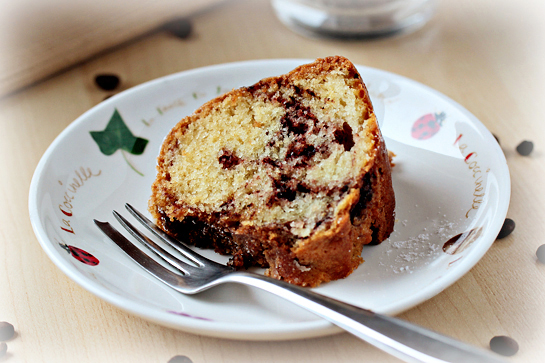 Enjoy, dear friends!
This is simple and delicious.
Love,
Petra
(This recipe was inspired by marthastewart.com).