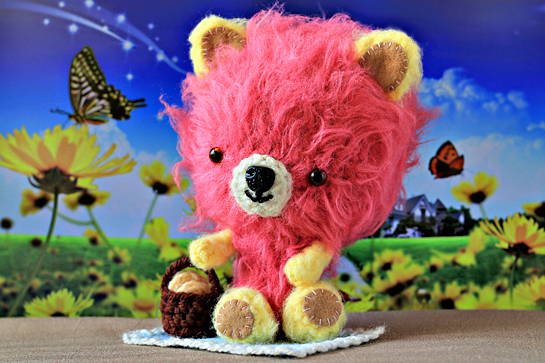 (Update: To see my original crochet patterns, please visit my

ONLINE SHOP

!)
This is Happy.
She is very pleased to meet you.
Happy is a miniature handmade teddy bear.
She is called Happy because she was born on Sunday, and teddies born on Sundays are usually very cheerful and happy.
And so is she.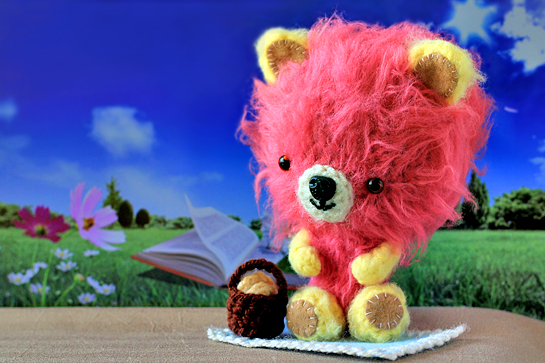 Little Happy loves spending time in nature.
I have brought her along with me a few times. But now that she's seen it all around here, she would love to explore new places.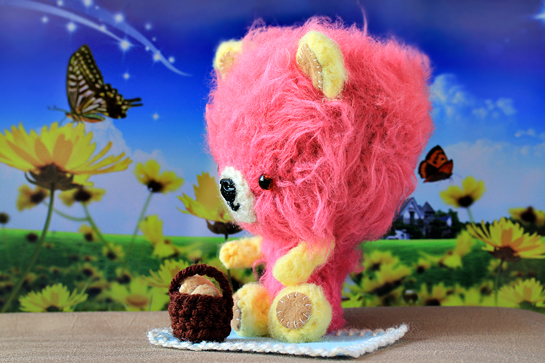 Happy especially likes colorful flowers, butterflies, and…ahem…bugs of all kinds.
And she loves picnicking, too.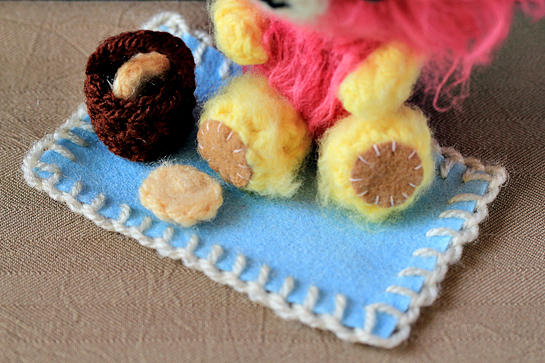 She always carries her blue blanket and her tiny little basket with her.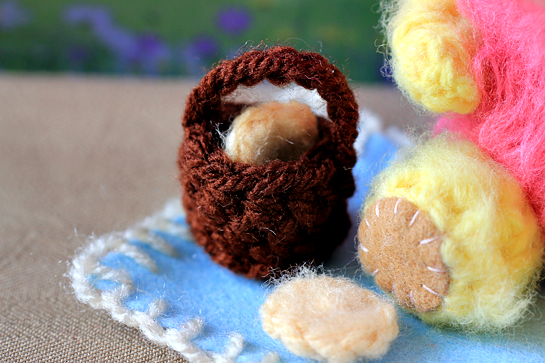 Because neat and tidy eating is just very important.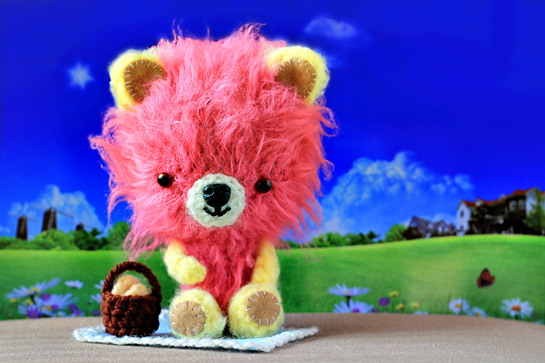 If you think your home can be a good home for little Happy, and you can show her new interesting bugs and butterflies, then you can find her in my Etsy shop.
With lots of love,
Petra
(Update: To see my original crochet patterns, please visit my

ONLINE SHOP

!)